The last time I left Vermont was in November of 2020; when we pulled into the parking lot at the Adirondack Loj in Keene, NY, I was pumped! I love Vermont, but there's something about the Adirondacks that makes them a world of their own. The mountains are taller, the hikes are longer, and the more time you spend there, the more you realize what a vast and beautiful treasure we have just across our border.
What's up with the MacIntyre Range? Our destination on Monday was Wright Peak, the first of a beautiful chain of peaks in the MacIntyre Range in the heart of the Adirondack High Peaks Wilderness area. We'd hiked the larger peaks in the range, Algonquin and Iriquois, on a gorgeous summer day last year. We'd intended to do an out and back and hit Wright on the way back to the car, but a hiker mentioned a loop option (you know me, I love a good loop), so we abandoned the original plan, pulled out our map and hiked a trail that quickly became a favorite.
Monday was so beautiful (and we missed our turn-off) that we actually ended up repeating Algonquin (which I really wanted to do anyway) before heading back to Wright.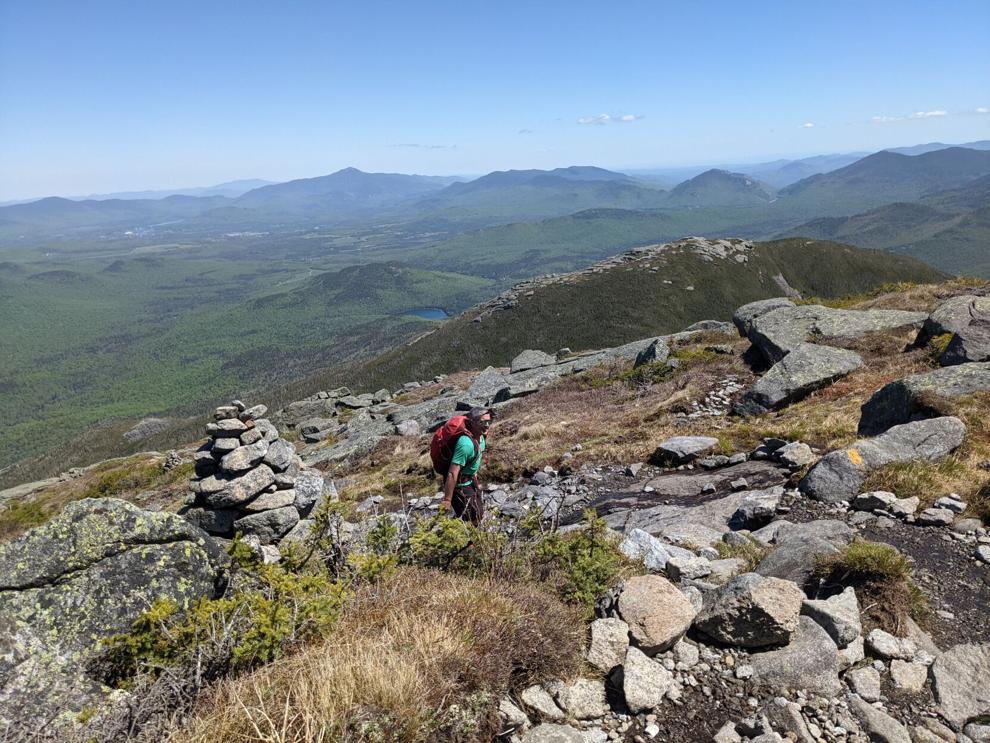 The views on the summit of Algonquin will knock your socks off! You pop out of treeline onto peaks that have no visible civilization around them--it's just an expanse of green and blue for as far as you can see. The park is chock full of lakes, rivers, streams, and ponds nestled like sapphires amid emerald forests. The mountains rear up to the sky, their green flanks scarred with 'slides' cut by weather and erosion. You just can't beat it.
Get there early! The Algonquin hike is one of the most popular in the park, but we saw few people on Monday as we rock-hopped our way along the VanHovenburg Trail to the summit. If you want to hike in this area on the weekend, you need to get there very early, like sunrise early.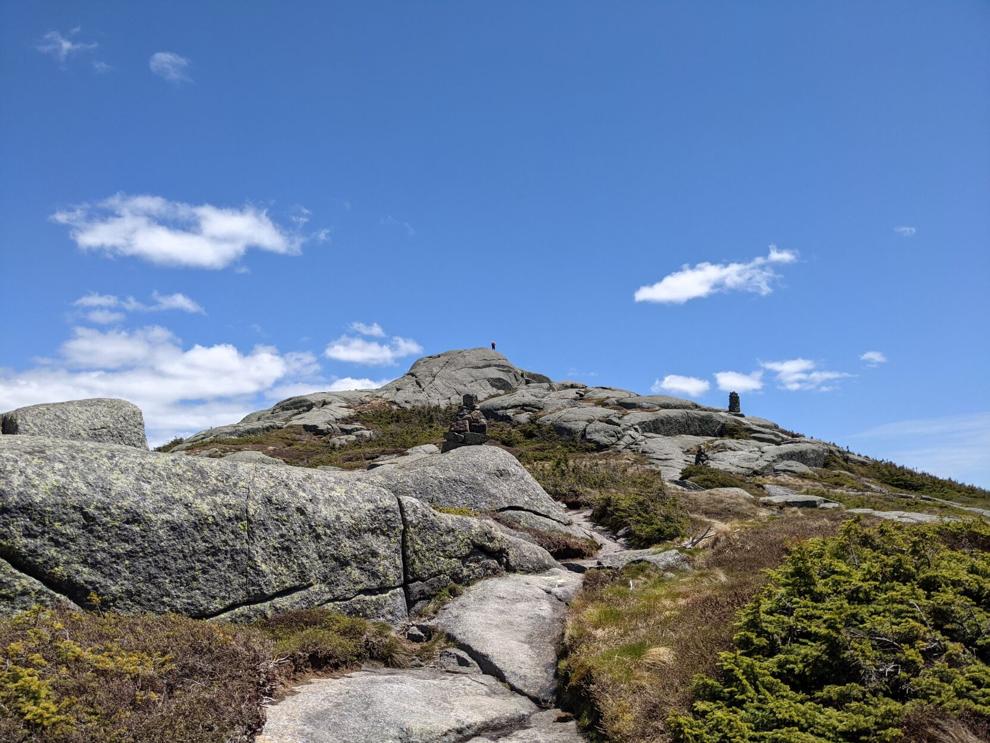 I haven't been on a 5,000-foot summit since last summer, and I won't lie to you; I started to tear up. There's something about that expanse of sky and land that takes my breath away. We took our time enjoying the summit before heading to Wright.
Sometimes smaller isn't necessarily less fantastic, and at 4,500 feet, Wright Peak is not a small mountain by Northeast standards. We knew we'd see great views on Algonquin, but the open ledges and bald summit of Wright exceeded our expectations. Perched on a ledge, with Algonquin directly in view, we could hear the sound of flowing water and wind in the trees; it was about as perfect as it gets.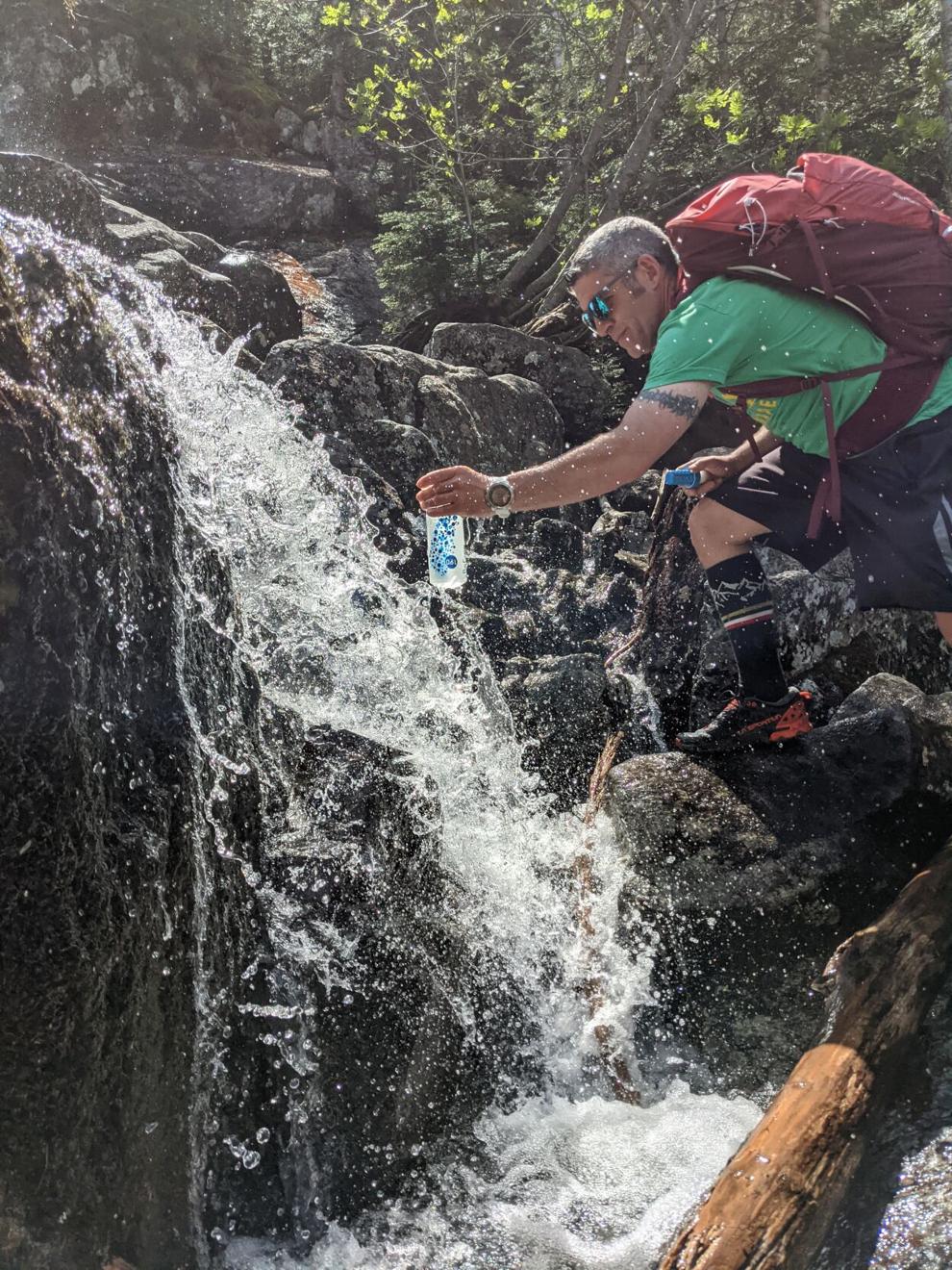 The way down required a stop at the beautiful waterfall alongside the trail. Adam got a new water filtering bottle, so we tested that out before hitting the trail again. There'd be one more water stop, too, but that one was to cool off my feet!
I'm already counting down the days until we head back; I hope some of you will consider packing your backpack and exploring all the beauty we've got around us!