Remember that feeling of anticipation you had before a holiday or your birthday when you were a kid? That's the way I felt on Thursday, Oct. 7, when I went to bed. I knew when I woke in the morning, I'd climb into a cold, dark car and drive eight hours to one of my favorite places: Baxter State Park.
Perched on top of the Owl, you get a bird's eye view of the park. After driving through a kaleidoscope of fall color, we pulled into the Katahdin Stream parking lot to stretch our travel-weary legs with a hike up the Owl. The 3,597 foot peak sits beside Mount Katahdin, providing incredible views of its massive neighbor.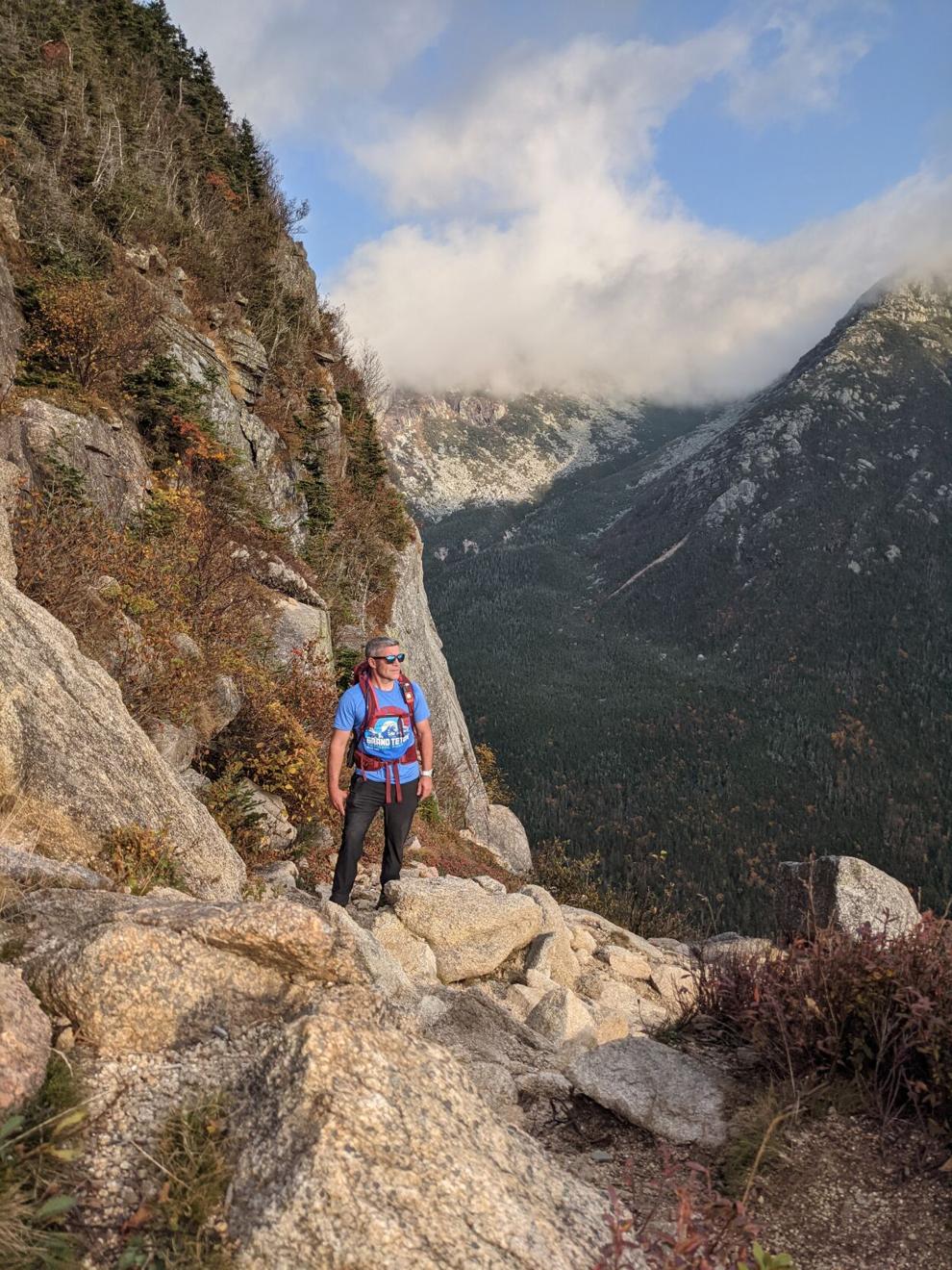 It was 3:30 p.m., so we knew we'd need to hustle; we flew the first two miles, slowing only slightly as we navigated the steep, rocky sections of trail that led to the first lookout. Our jaws dropped as we stared across at the forested sides of Katahdin; clouds hid the summit, but sunlight bathed the valley around us, turning the orange and gold leaves into a flame of color.
We scrambled up to the ridge, admiring the moss-covered ground and stunted evergreens before popping out onto the summit of the Owl, where once again, we stared in wonder at the scene around us.
The clouds had begun to part, and the rugged, rocky terrain on the upper regions of Katahdin came into view. There was a wealth of color to take in: burgundy blueberry bushes, golden poplars, red maples, and tawny beech. The sound of running water roared around us as Katahdin stream plunged through Witherle Ravine to the valley below.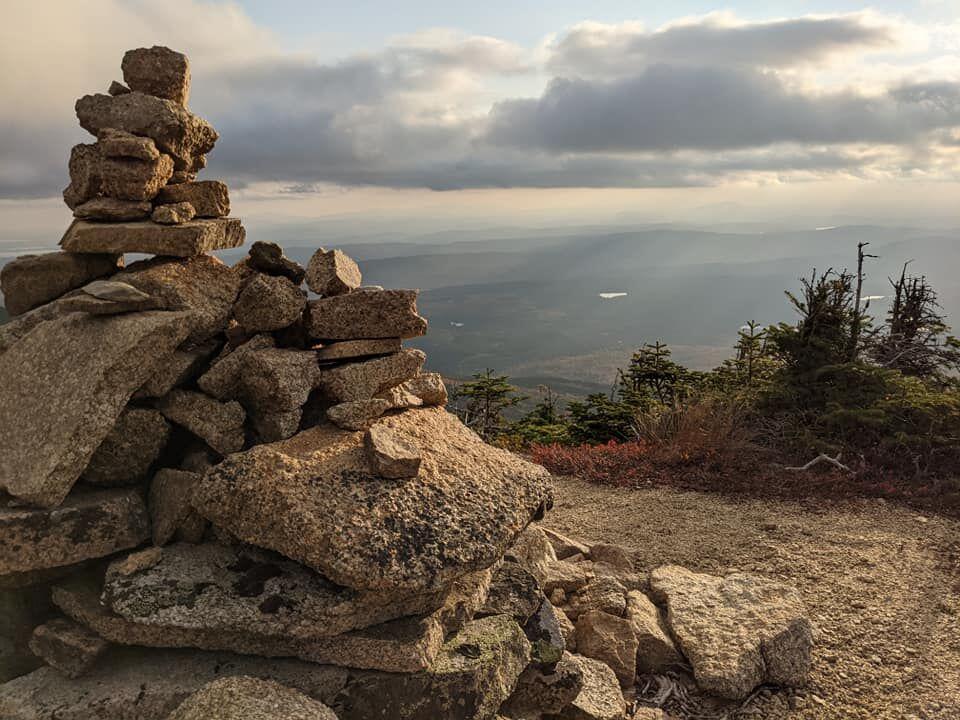 A quick descent and a dark dinner: The spectacle of clouds and colors was hard to leave behind, but the sun was sinking lower in the sky. We had our headlamps, but we also knew we'd be setting up camp and eating in the dark if we didn't start moving. The light faded quickly as we retraced our steps. There's always time for chatter and joking on the trail, and we had plenty of both as we navigated the trail in the late evening light.
Halfway back to the car, I caught a glimpse of Baxter Peak, Katahdin's highest summit, bathed in pink from the sunset; the clouds had blown off the summit. By the time we reached the car, the first stars were glittering in the mauve-colored sky. We drove to Abol Campground and ate a tasty dinner beside a blazing campfire.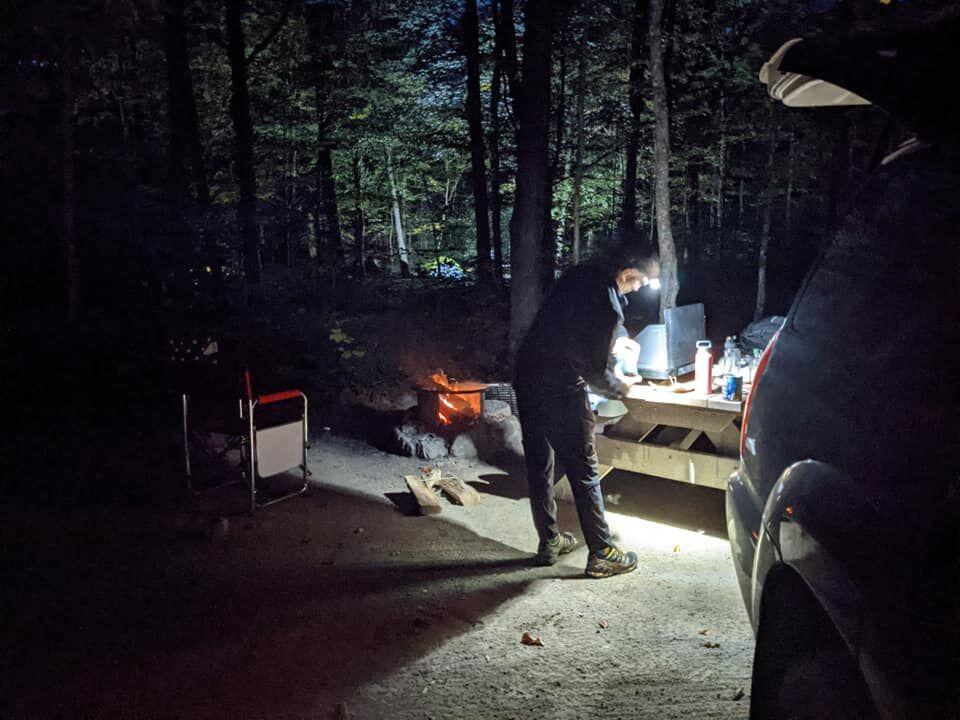 Maybe we're crazy? Lying in the back of the 4 Runner under a pile of comforters, I chuckled as I thought about the events of the day. I suppose we could have taken it easy, settled into camp, ate in the light of day, but how much fun is that? The adventures in life keep us young and humble!