Finding four days to slip away in the middle of the fall sports season isn't easy, but thanks to excellent reporters, the world wide web, and Columbus Day weekend, Adam and I carved out four days in early October to visit Baxter State Park in northern Maine.
After hiking The Owl and Baxter and Hamelin, we tackled Doubletop Mountain. It's a peak that's hard to miss as it rises from the valley floor above the Nesowadnehunk Stream (say that ten times fast), dominating the view.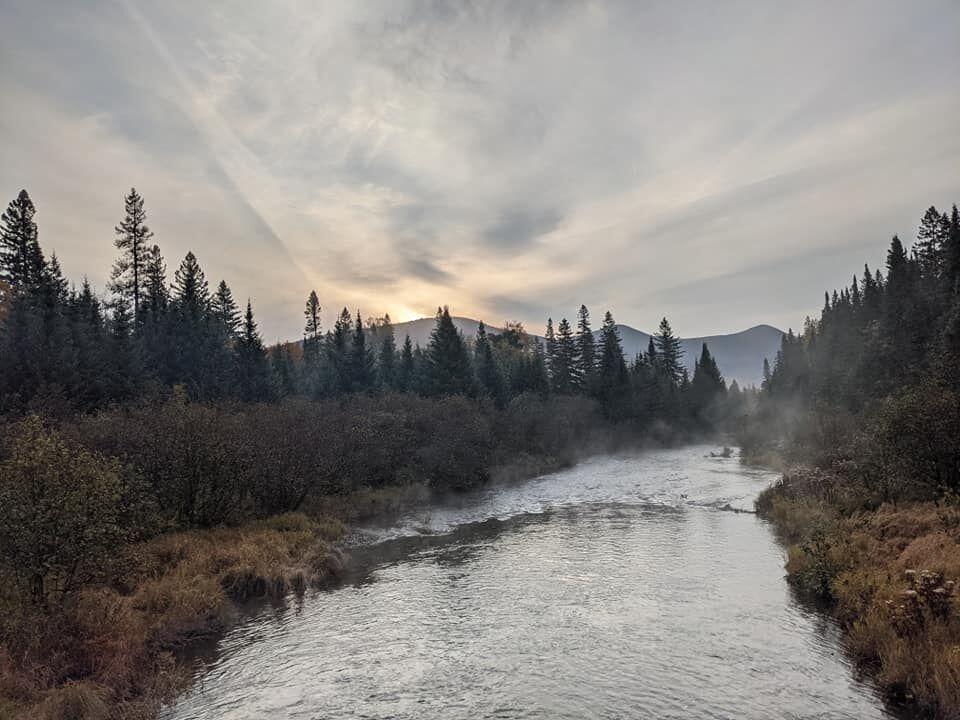 Sometimes smaller summits deliver stellar views. Sunday morning dawned cool and partly cloudy; we ate breakfast in the car on the way to the trailhead–bananas, cold bread, and way too much homemade granola. We needed an early start since we'd be leaving around noon to head south, where we'd booked a room at the Carrabassett Valley Inn for internet (we'll get into that in a minute.)
A steep, rugged climb brought us to a mossy ridgeline, where breaks of sun filtered through rugged, old conifers. We took in views of Katahdin, the Brothers, and thousands of wilderness acres inside the park at the first viewpoint. The trail crossed one of the more unique ridges we've taken, leading us through rock outcroppings and beside stunted trees, and out to beautiful viewpoints. The summit afforded us glorious views of the entire scene, including a stunning inversion (when the mountains rise out of the clouds in the valley); the low clouds glowed with the early sunlight.
I didn't want to go home, but I'd eventually get cold and hungry. The summit of Doubletop was part sculpture garden, part geology exhibit, and part daredevil. Long, sloping slabs of granite with alluring edges and views would make it very easy to adventure into danger. Don't worry, I hike with Adam, and he makes sure I listen to a little common sense.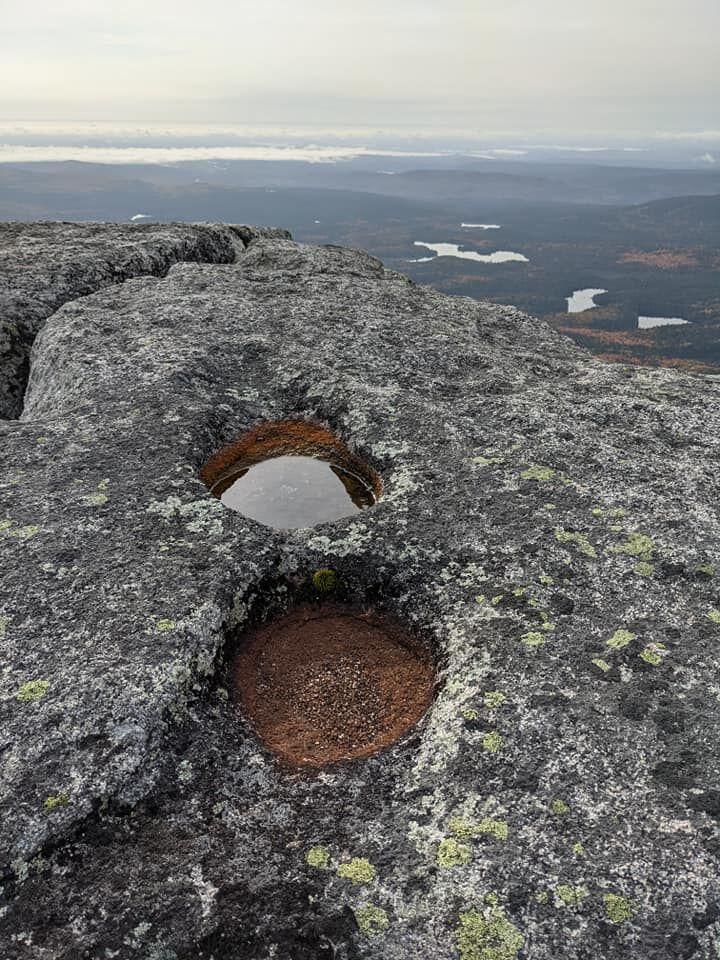 We lingered on the summit, watching a bank of clouds drift toward us from the east. Honestly, there's something so wild, wonderful, and serene about an empty summit; I didn't want to leave. Eventually, we retraced our steps to the car, walking the last mile in a golden tunnel as the sun illuminated the trees on the trail around us.
From mountain tops to soccer games, we did it all in northern Maine. We arrived at our home office for the night, the Hostel of Maine, around 4 pm. After exploring the spacious log building and cooking dinner in the communal kitchen, we settled to work. I sat on the floor with my laptop; Adam set his laptop on a nightstand, and we tag-teamed the content for the Tuesday paper. Did I mind? No, not really. You see, I love hiking, but I also love my Franklin County athletes and teams. I poured over the photos, game recaps, and coaches' reports just as I'd read a trail map.