Join me on Feb. 16, at 7 p.m. to learn about our trip to the North Cascades: This fall I was contacted by John Predom, the President of the Green Mountain Club's Northeast Kingdom Section to see if Adam and I would be interested in taking part in the Green Mountain Club's Taylor Adventure Speaker Series. I was honored to be asked and very happy to take part.
What's it like to plan a big trip? Adam and I will take you on a 45-minute tour of the breathtaking places we hiked, camped, and backpacked in Washington's North Cascades. We'll take you to the gateway to Mt. Baker's lofty summit via the Ptarmigan Ridge Trail, you'll see how we spent the night under the stars on Yellow Aster Butte, camped below the Curtis Glaciers at Lake Ann, and explored beautiful glacial lakes–some that were very easy to get to and others that took a little more effort to reach.
We'll show you how we traveled, what it was like to live in a Chevy Conversion van for a week, and talk about how we reserve our campsites. So, even if you aren't taking a big trip this summer, you can get a glimpse of what it's like to plan and enjoy one.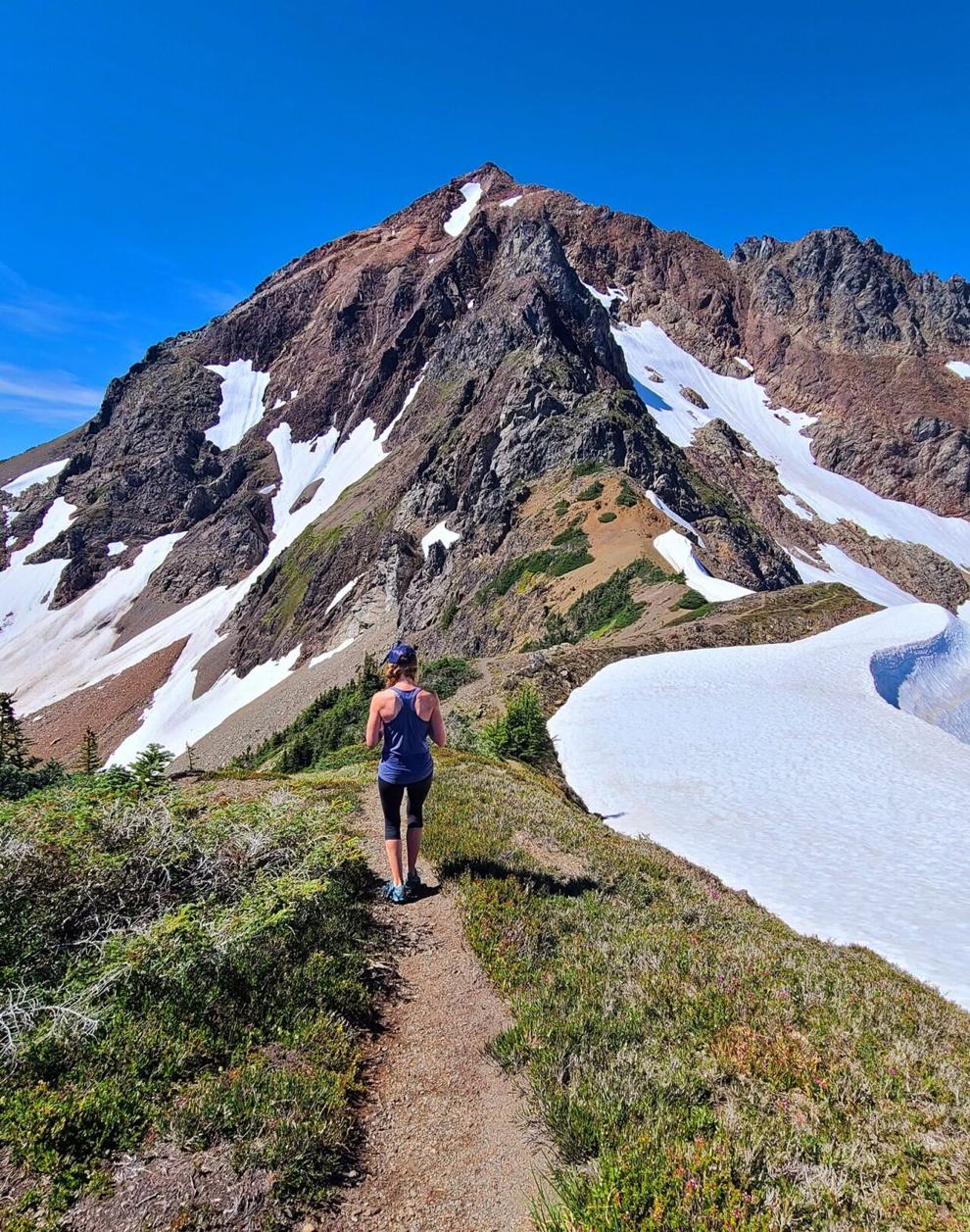 Thankfully, we've gotten a lot better at planning trips over the years. The first adventure Adam and I took together was a hike up Tuckerman's Ravine in February of 1992; Adam was a snowboarder, so we figured we'd check out the ravine. I was probably 16 or 17 at the time and he was 18, so we didn't have a lot of great trip planning skills between us. I did know enough to look at the avalanche warnings at the Pinkham Notch Vistor's Center when we arrived at the trailhead. I'd hiked the route before with my family and, and we'd sledded near the Lunch Rocks on make-shift garbage bag sleds.
This particular February day the sun was bright and the trees were still loaded with snow. Adam and I hiked in short sleeves for most of the day. I can still see a "picture" of him I've got stored in my head (I forgot my camera); I remember thinking I was going to burn it in my brain so I wouldn't forget it!
When we reached the Hermit Lake Shelter at the base of the ravine, we got news that the snow in the bowl was unstable, so we had our lunch in the sun and opted not to test fate.
Adam had carried his snowboard the 2.5 miles to the shelter, so I figured he would probably rather ride it down than carry it. We took the Sherburne Ski Trail down to the car. I stayed on the edges of the trail so I wouldn't post hole it for the skiers, and ran down behind him.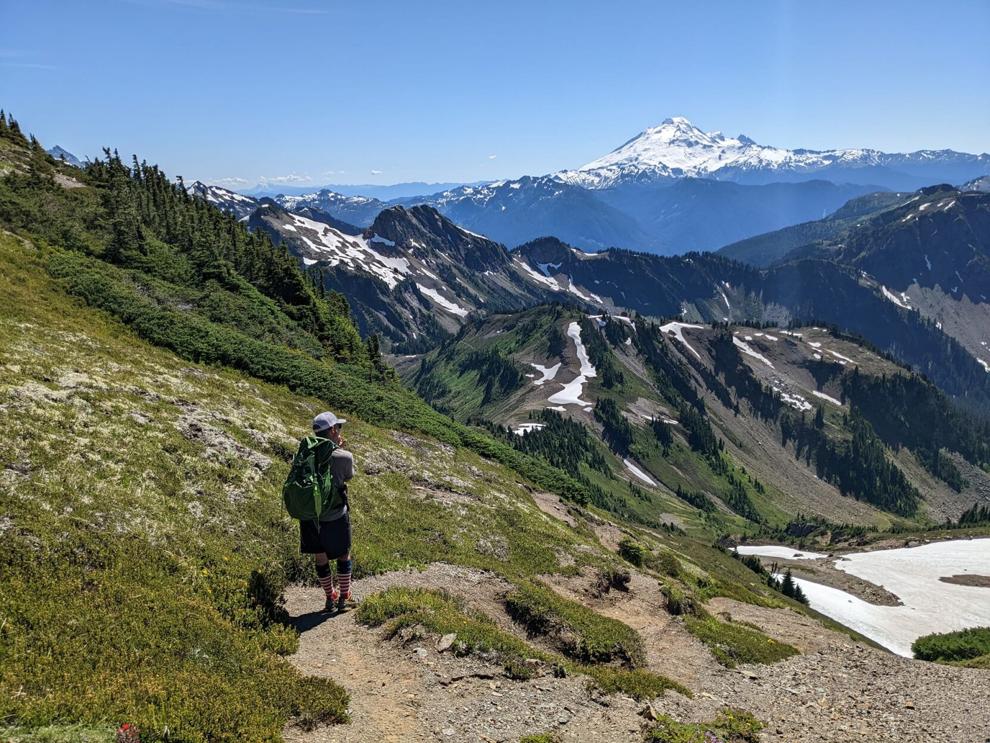 Things you don't want to forget: We got back to the car tired and hungry, and realized neither of us had brought a purse or wallet. We searched Adam's car for loose change and came up with enough for a small package of crackers and something to drink. Thankfully, he'd filled the car with gas at home.