Adam and I spent three days exploring the beauty of Baxter State Park in north-central Maine this summer; our last day was forecast for down pouring rain, so we packed up camp, drove to nearby Rangeley, and waited out the storm.
In the morning, sunlight streamed through the windows of our Toyota 4Runner-turned-camper; we traveled to our next point of interest: Saddleback and Saddleback Horn. 
The two peaks share a gorgeous, open ridge line, but it was hard to see that when we arrived at the parking lot. Clouds obscured the summits above us, but high winds were blowing, and the veil of moisture was streaming away to the north.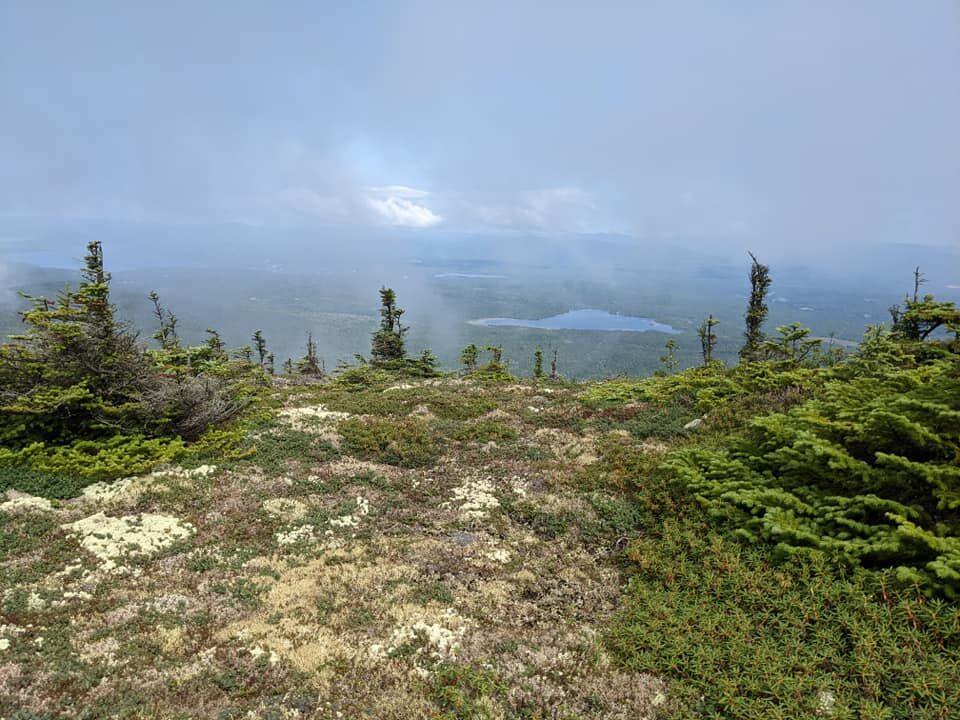 Never trust a ski resort ascent. The peaks can be reached via the Appalachian Trail or by the ski trails of the newly re-opened Saddleback Mountain Ski Resort. I should have been wise and stuck to the AT, but time was of the essence as we hoped to finish our hike and get back to Vermont for dinner.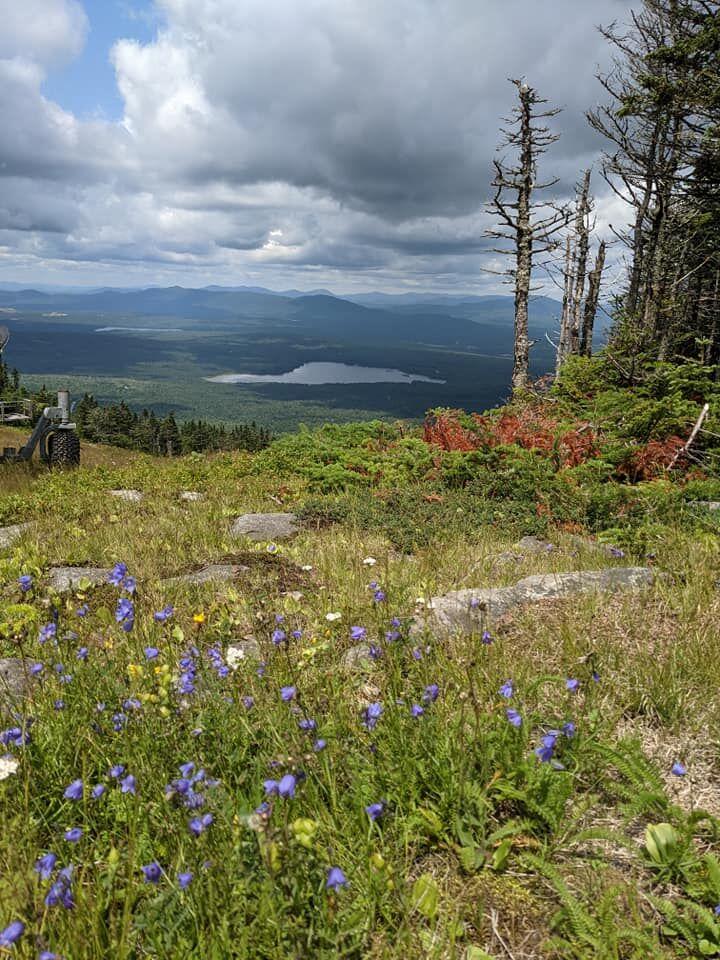 I won't digress, but I will say that we didn't follow the All Trails route to the summit; that route pushed us off the main ski trails and into the wooded areas used by uphill skiers in the winter. That's great--in the winter. Skiers pack down the brush in ski season; it's a tangle of berry bushes and golden rod in the summer. We eventually abandoned the route and headed up a ski trail. 
On the final ascent to Saddleback, we were shrouded in fast-moving clouds. A thin veil of cloud swept past us as we searched below for scraps of views.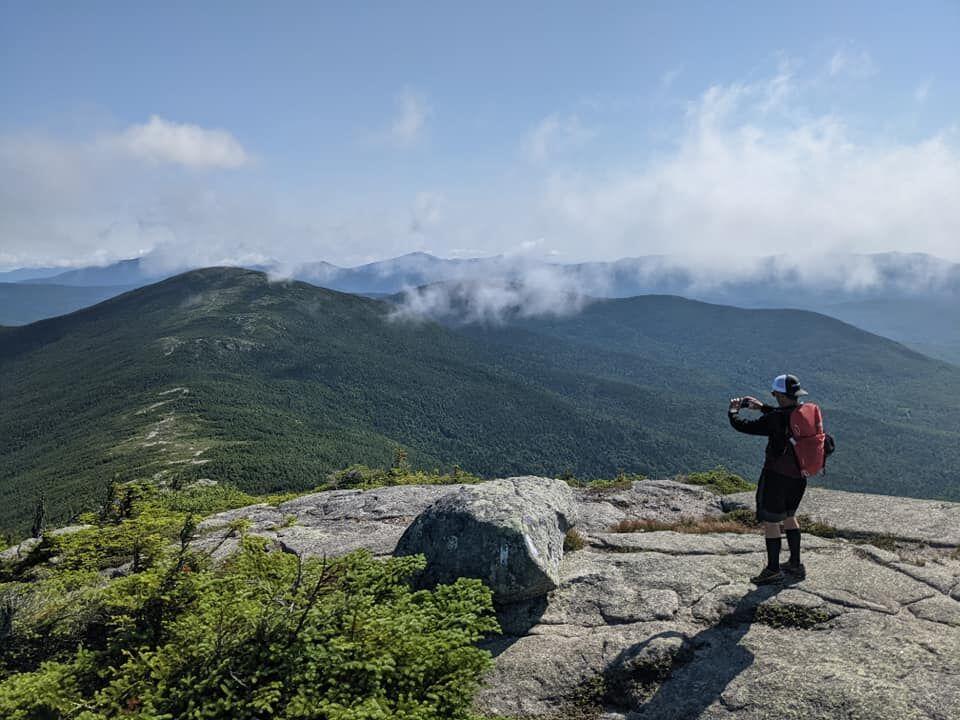 A ridge walk leaves time for a change. We could see the sunshine above us and the ghostly shapes of mountains and lakes hiding in the mist as we prepared to walk the ridge from Saddleback to Saddleback Horn. The entire spine opened up in no time, giving us breathtaking views of the surrounding lakes, mountains, and valleys.
We were alone, walking in an early morning world high above the valley. When we reached Saddleback Horn and looked back at the route we'd taken, it was an impressive view. Before us, the AT continued northeast, winding toward the terminus, Baxter Peak in Katahdin, where we'd stood just two days earlier.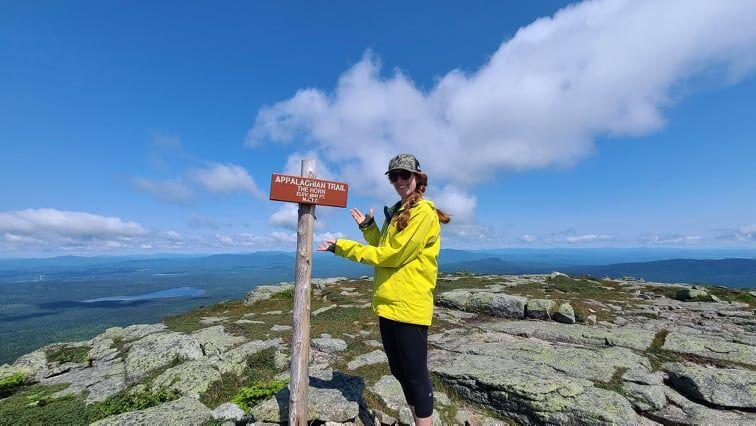 Thinking of Mariah Choiniere: I had the opportunity to interview AT thru-hiker Mariah Choiniere from Franklin, VT, and as I walked the Saddlebacks, I thought about what it must have been like to know you were almost done your long, long walk.