If you've lived in Vermont for more than a year, you've probably figured out that winter can feel like the state's longest season.
For me, a snowy ascent of Camel's Hump or a 'brisk' run on a frosty morning makes for a perfect winter outing. Brooks Sturtevant of Franklin prefers a winter bike ride.
"Biking is a great sport because you can do it year-round, and once you get past a certain thresh hold, you realize it's not that big of a deal," said Sturtevant.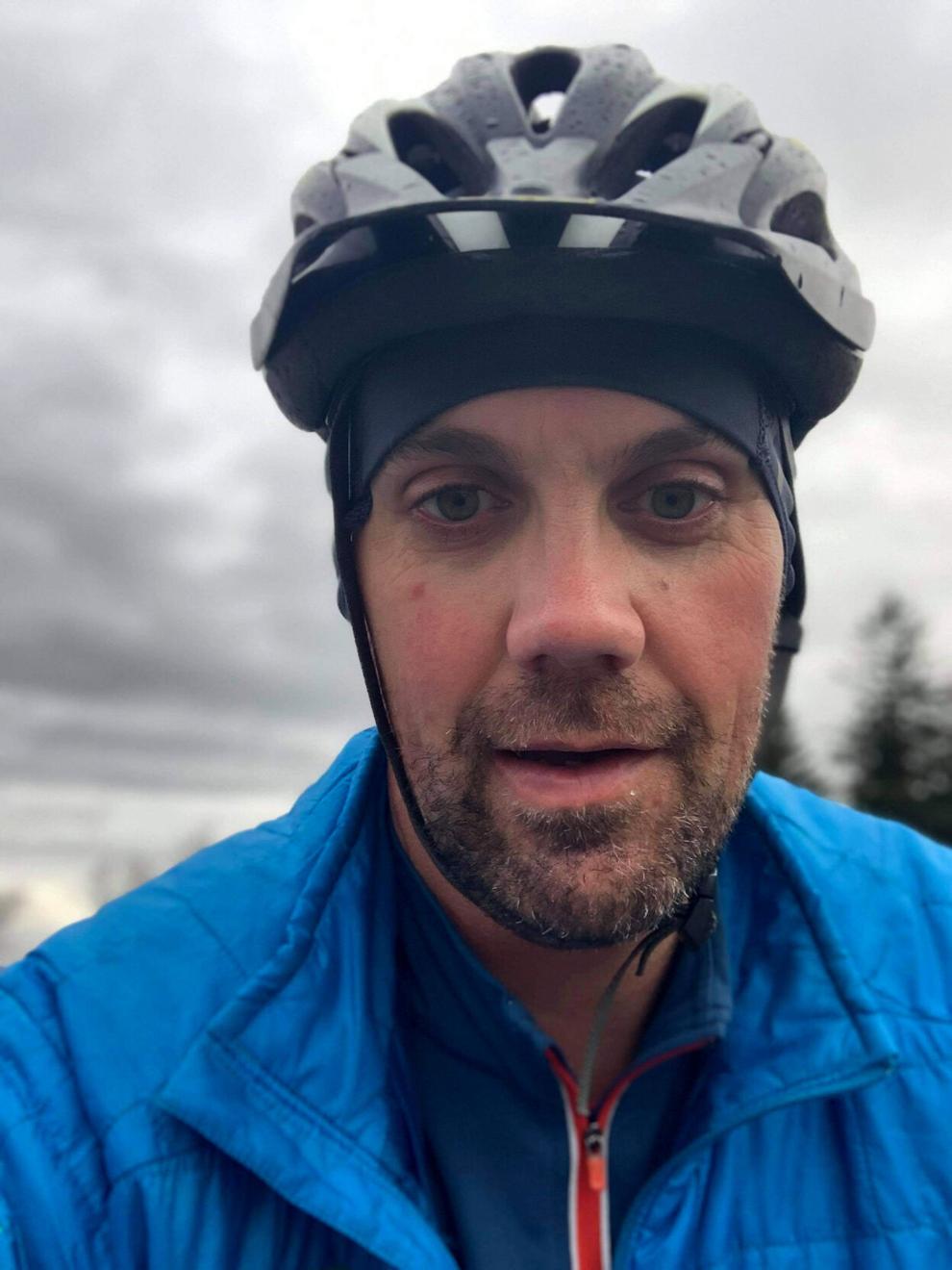 A winter bike ride is more accessible than you think.
For Sturtevant, winter cycling isn't something to be nervous about; it can be an enjoyable way to get fresh air and exercise in the colder months.
"You can't rely solely on the weather being great. It's better to plan on it not being good," said Sturtevant.
Sturtevant recalled a recent ride he took with his biking partner Rusti Gregory.
"The weather was forecast to be good in the morning and wet on the way home. We had a great time early and endured the ride back."
How does Sturtevant overcome winter conditions?
"Proper clothing, the right attitude, the willingness to get out when you can, and believing in your ability to do it."
Once you're past the inner questioning and time constraints, there's the equipment.
"Be willing to spend some money on the right gear. It's not that expensive to get started," said Sturtevant.
We've got to a list of gear ideas below, but Sturtevant did share one of his personal favorites.
"Darn Tough socks are amazing! They've got a lifetime warranty, and it's good to support a local business," said Sturtevant.
Managing winter roads and utilizing rail-trails for safe riding:
Winter roadways can be dangerous, and when he can, Sturtevant heads to the Missisquoi Valley and Lamoille Valley Rail Trails.
"It's a joy to be off the road when you can. When the weather gets worse, drivers naturally tend to be more distracted by road conditions," said Sturtevant.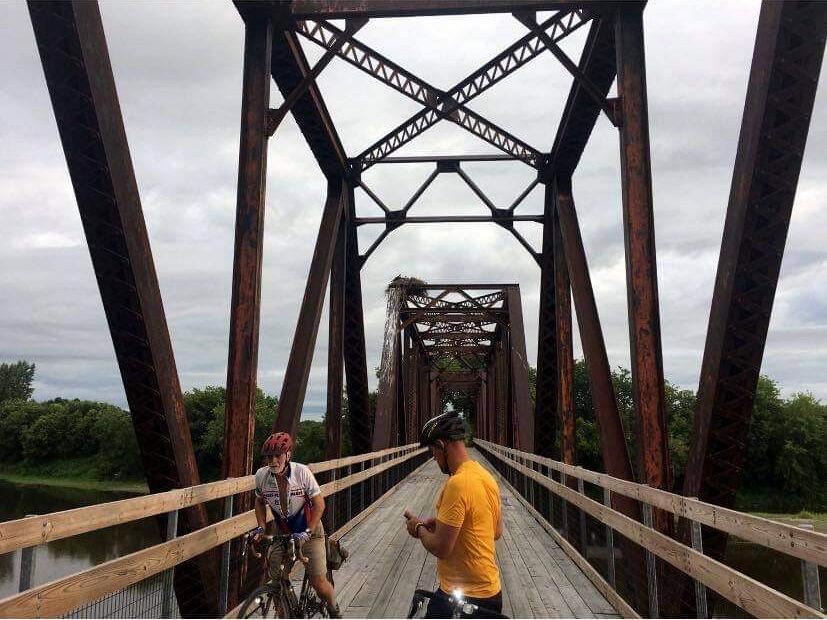 Having a good cycling partner makes an outing more enjoyable.
"Rusti, Ferdinand Lauffer, and I have great conversations. It makes the ride go by so much more quickly when you have company," said Sturtevant.
Sturtevant also thanked his wife Brenna for her support.
"Having the right partner at home makes a big difference."
Finding good routes is key to a great ride:
"I like routes with good hills and great views; I usually try to go early in the morning to avoid traffic," said Sturtevant.
A summer ride for Sturtevant is usually about 30 miles long and takes roughly three hours.
Winter conditions cause a decrease in speed; shorter days can also limit the time of outings.
"I usually stick to my standard routes in winter, and many of those are closer to home," said Sturtevant.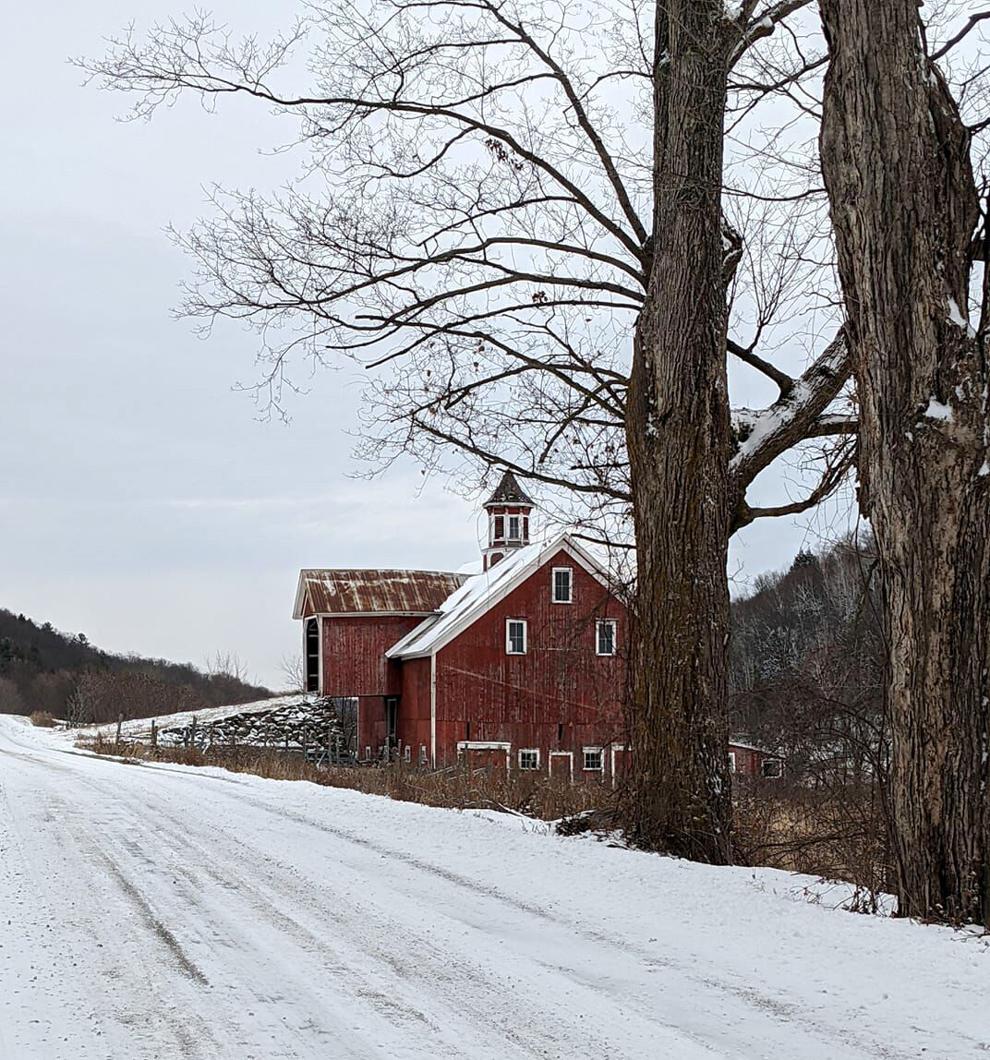 Riding early in the morning may reduce traffic, but it's prime time for animal movement.
"Biking allows you to see things you don't usually see; you need to watch for animals," said Sturtevant.
Sturtevant recalled a close call with a buck near the Mill Pond in Franklin.
"I joked that I might not get a deer hunting, but I'd get one with my bike," said Sturtevant.
"I don't always feel like getting up at 4:30 in the morning for an early ride, but the mental focus, fitness, and fresh air make it well worth the effort."
Tips for enjoying a winter cycling outingPractice:
Get used to slipping and sliding when the snow flies.
Consider lowering your seat to get your feet closer to the ground.
Take extra caution when turning, steer through the turn, and communicate with drivers through hand signals.
Practice 'feathering' your brakes if you've got rim breaks to ensure you can stop safely.
Stay dry: Waterproof, breathable gear keeps you dry and warm through rain and snow. Avoid cotton clothing; it takes a long time to dry and keeps moisture close to your skin.
Layer up: Start with a lightweight, wicking base layer, add a fleece jacket or lightweight down coat, and a waterproof/windproof shell. Balaclavas protect your head, neck, and face.
Keep those feet warm: Sturdy, comfortable waterproof shoes and warm socks are an excellent defense against cold, wet conditions.
Waterproof panniers and bags: If you're going on an extended ride and need to bring extra layers, gear, food, or electronics, those items must stay dry.
Maintenance matters: Water, snow, salt, and dirt are tough on a bike. Clean your equipment regularly to ensure it functions well and lasts longer.
Be seen: Mount lights on the front and rear of your bike and consider reflective pieces of clothing.
Toasty hands and fingers: Leather, merino wool, or neoprene gloves are great options. Consider adding hand warmers for longer rides.
Vision is key: A helmet with a visor, a pair of glasses with clear lenses, or ski goggles help with falling rain and snow.
Snow tires: Yes, you can get studded snow tires for your bike to ensure you'll have a little added grip.
Send me an email at sports@samessenger and let me know if you give winter cycling a try.