I'm always happy to get good advice from seasoned hikers, and I have reached out to a local hiking enthusiast, Bill Thurber (also known as VTBoomer, if you're looking for some good YouTube hiking action) when I've had questions. Bill is a 115'er, which means he's hiked all the 4,000-foot peaks in New York, New Hampshire, Vermont, and Maine.
Looking for miles: Last spring, before Covid regulations loosened, Adam and I were preparing to finish our 48 New Hampshire 4,000 foot peaks, and we needed some longer local hikes to start extending our mileage. I asked Bill if he had any fun approaches to reach the summit of Killington Peak, and of course, he did!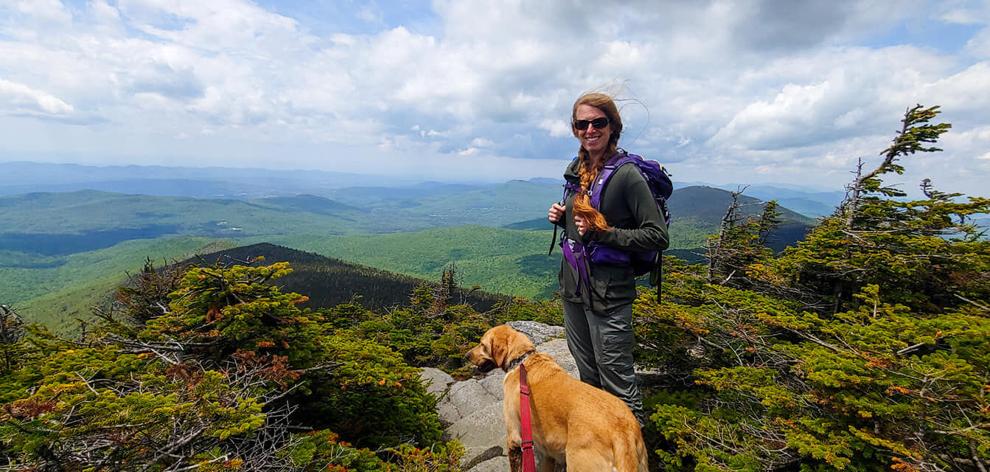 I've got this thing about the driving to hiking ratio. If you spend five hours in the car, you need to spend five hours hiking.
Bill suggested we take the less traveled Sherburne Pass Trail and summit both Pico Peak and Killington Peaks. Killington is Vermont's second-highest summit at 4,236 feet, and the views are spectacular.
Variety is the spice of life! We arrived at the large, open parking lot on Route 4, and headed into the woods. The first part of the hike meandered through a freshly leafed deciduous forest. Most of the spring flowers had passed, but the joy of walking in a green wood was still fresh after a long winter.
As I reflect on this hike, I remember the remarkable variation in the terrain. We passed through areas full of maples and beech and headed into stands of pine and hemlock, some very wide and others narrow and dark; the trail crossed ski trails, offering expansive views of the valley below.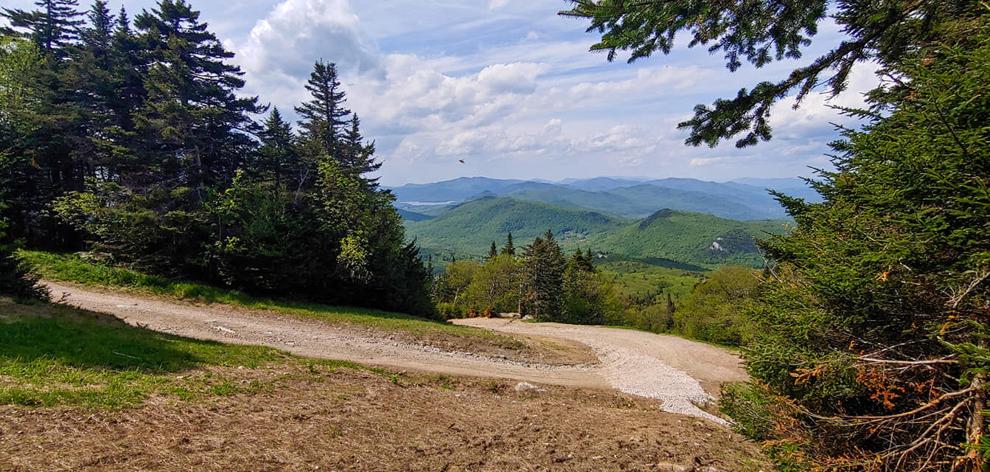 Labrador courage on display: As we approached the summit, the trail transitioned from gradual to very steep. Our Lab Yadi jumped over the rocks, which was great; he'd gotten a lot braver over the year. In the past, he'd have refused to move a step; I can assure you if a 90-pound lab decides not to move....you aren't going far!
When our view-starved eyes looked off the open summit of Killington Peak, we were overjoyed! The Green Mountain State spread out around us, a patchwork quilt of fields, forests, and lakes.
The wind was howling at 4,000 feet, but we didn't care! We were soaking in the mountain air. Even Yadi turned his nose to the wind and let the breeze blow his long, golden ears behind him.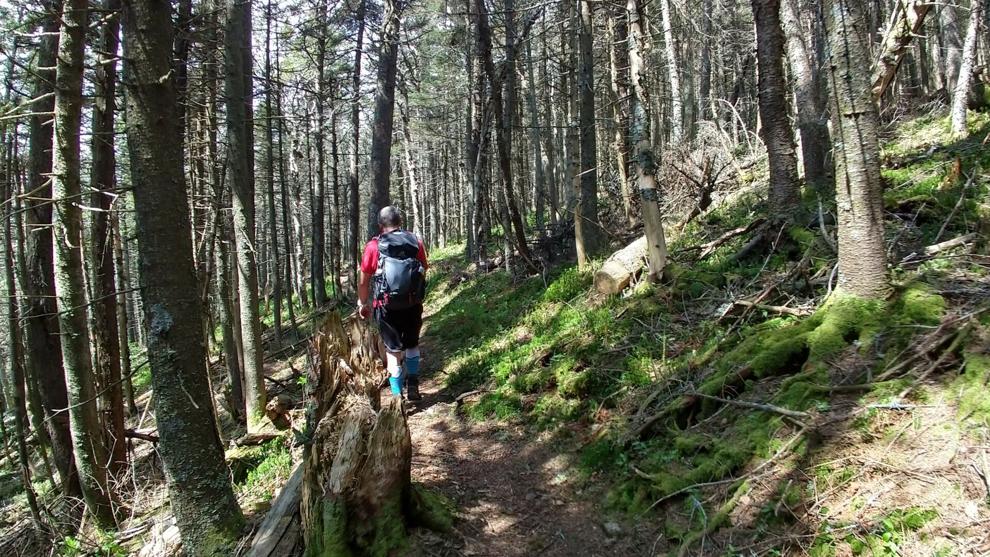 Big mountains in a 'small world': The return trip passed quickly; it is a 'small world,' and we ran into MVU cross country and track runner Ben Magnant, who was also out enjoying the day. Franklin County was well represented!
If you're looking for a hike with big views and plenty of variety, hop in the car and check out Killington Peak. I bet this hike is one you'll do again!