The sun was just cresting the mountains as Adam and I passed the gate into the abandoned town of Adirondac. Neither of us knew we'd be starting our hike to Mount Marshall with a trip through a ghost town.
I knew we'd follow the Calamity Brook (that name paints a vivid mental image) and stop to see the Henderson Memorial. I had no idea we'd walk through such an interesting part of Adirondack history. 
When I leave for a hike, I always have a plan. Friday's plan was a quick ascent to Marshall (14 miles), but ideal weather and a lovely trail lured us on an extended (unplanned) adventure.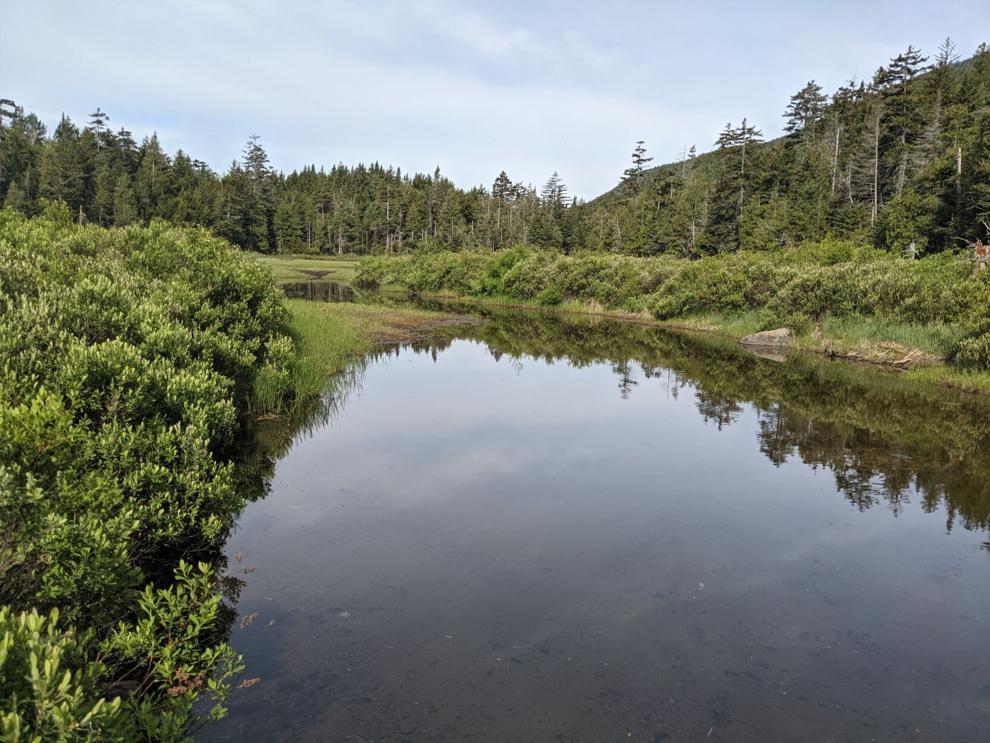 Death in the mountains, always a good place to start. We stopped at the Henderson Memorial, a carved column that has stood at the edge of Calamity Pond for over a century. David Henderson's children erected it in the wilderness after his accidental death in 1854.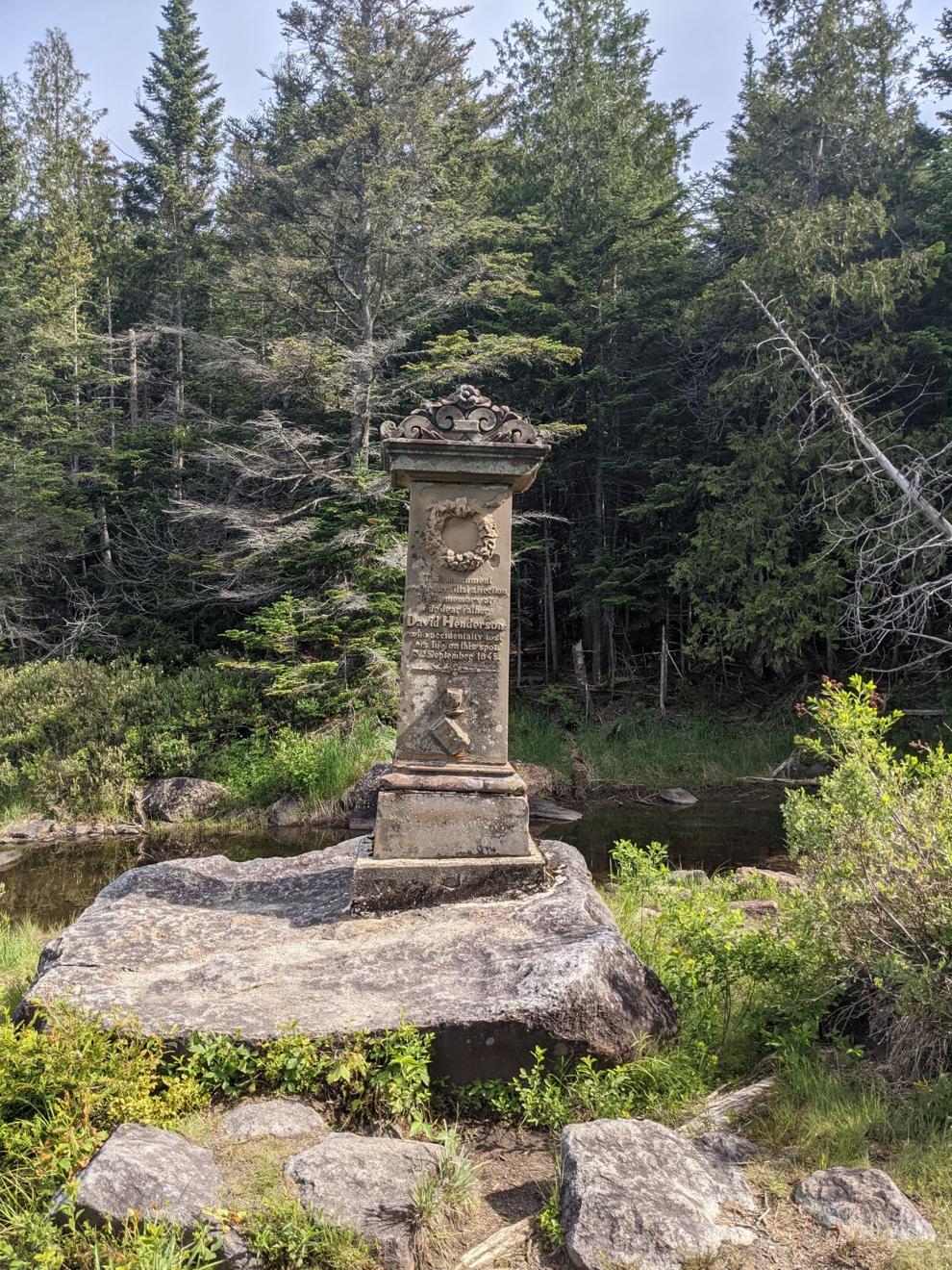 A quick pace brought us to the junction for the bushwhack to Marshall. Trees hemmed us in on both sides until we came to a long, wet slide. Rock hops and careful trail finding brought us to the mostly-wooded summit (complete with black flies.)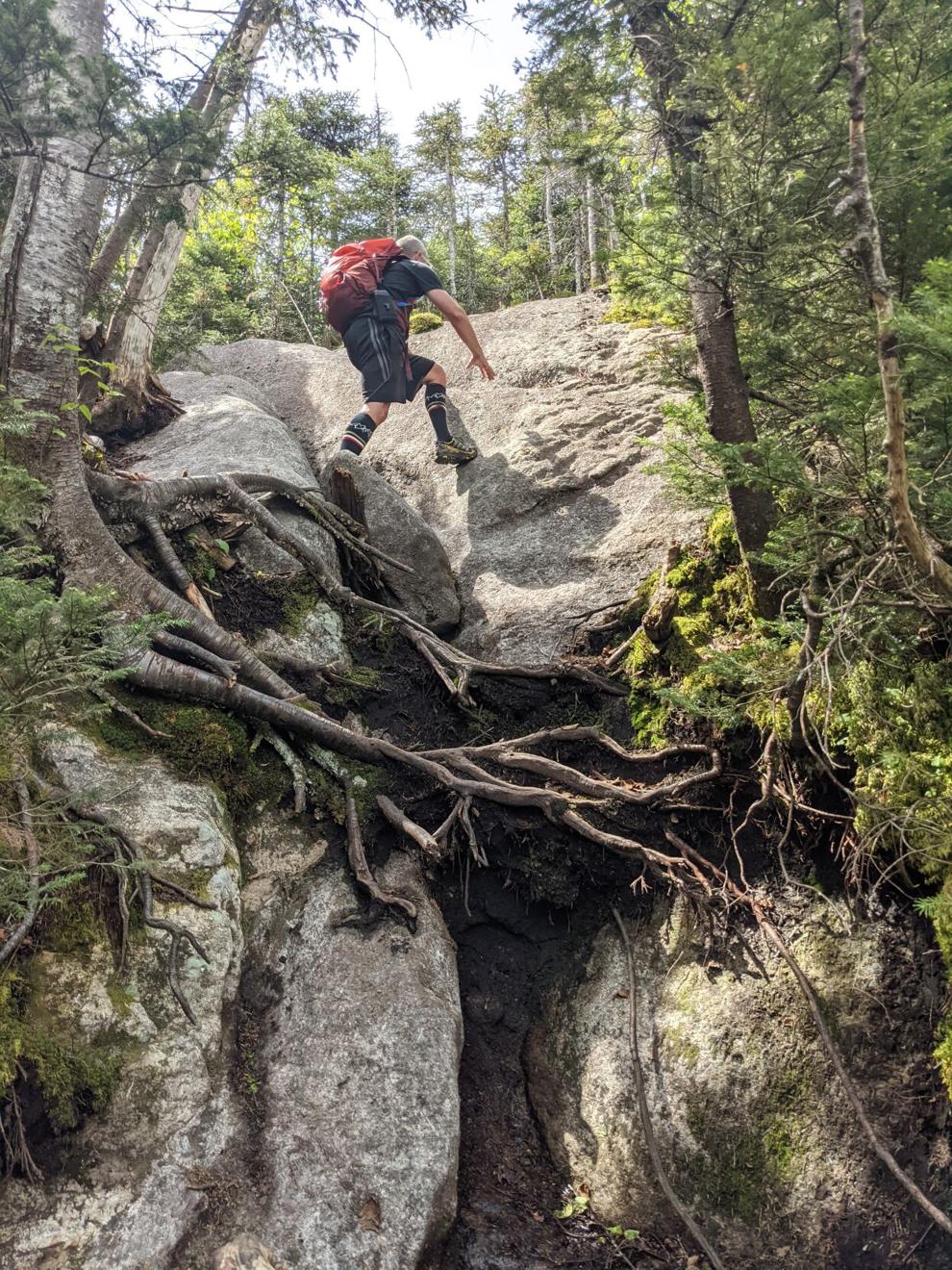 Bad math never gives correct answers. The rugged descent of Marshall whetted our appetite for adventure. Two more of our ADK 46 peaks, Cliff and Redfield, were in striking distance. So we set off, full of optimism and bad math!
We were halfway to Cliff and Redfield before I realized I'd underestimated the trip by about three miles. We knew we wouldn't make it back for the first round of Elle Purrier St. Pierre's Olympic Trial if we hiked both, and I wasn't sure my healing Achilles was ready for 23 miles.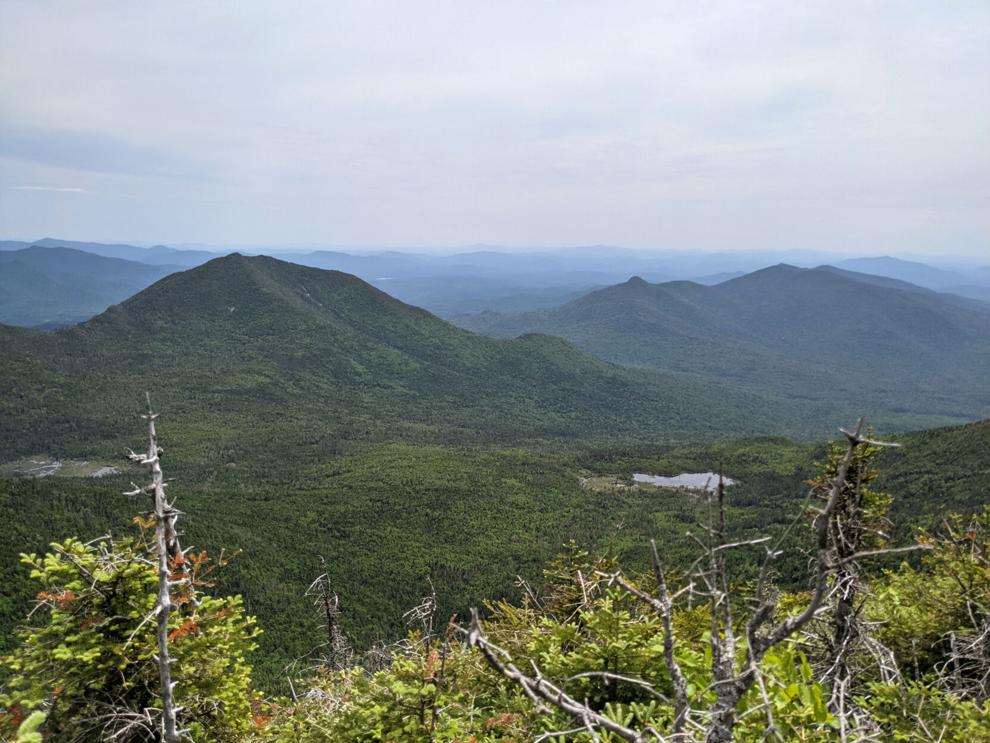 Portents of rain in paradise. As we navigated our way through waterfalls, roots, and rocks to the summit of Redfield, I could see rain clouds looming over the McIntyre mountains and Mount Colden. The views of a lush green wilderness dotted with lakes and wetlands greeted us at the summit of Redfield.  
We made our way quickly down the trail, past waterfalls, across the Colden Dam and a glorious Adirondack suspension bridge, and back to the parking lot, running the last four miles as raindrops splattered around us. 
Elle for the win! Our quick descent got us to the car in time to watch Elle's race in the parking lot of a convenience store in Chazy. When you want to explore, but you also want to stay in the know, you have to get creative.