HIGHGATE - On Saturday, the Richford High School cross country team hosted the second annual cross-country meet at the Choiniere Family Farm in Highgate. 
Guy Choiniere, who owns and maintains the course, plans to continue to improve and promote the course, and hopes to include a few more races next year. The course provides runners a unique opportunity to run through classic Vermont fields with views at each corner.  
The boy's and girl's high school races featured runners from Enosburg, MVU, Richford, Fairfax, and Craftsbury.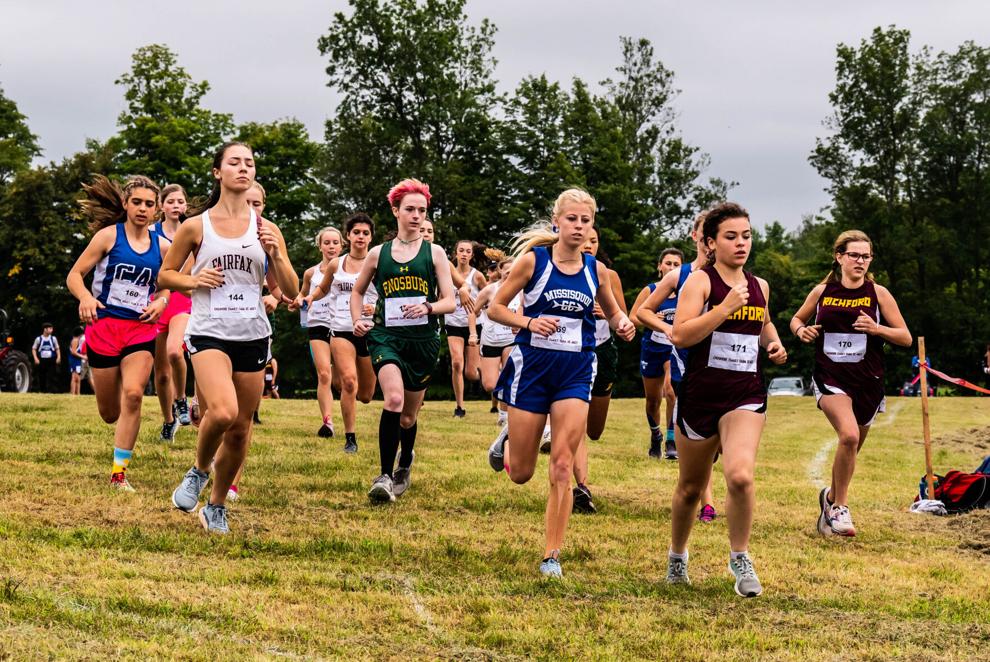 From start to finish, of the girls' 5K race, MVU Senior Ruth Brueckner led the way. The race started in overcast conditions, however, as the race progressed, Brueckner and the rest of the field dealt with rainy trail conditions. This didn't seem to phase the runners, as they sprinted through the woods and winding fields of the course, and until they reached the crowd cheering at the finish line.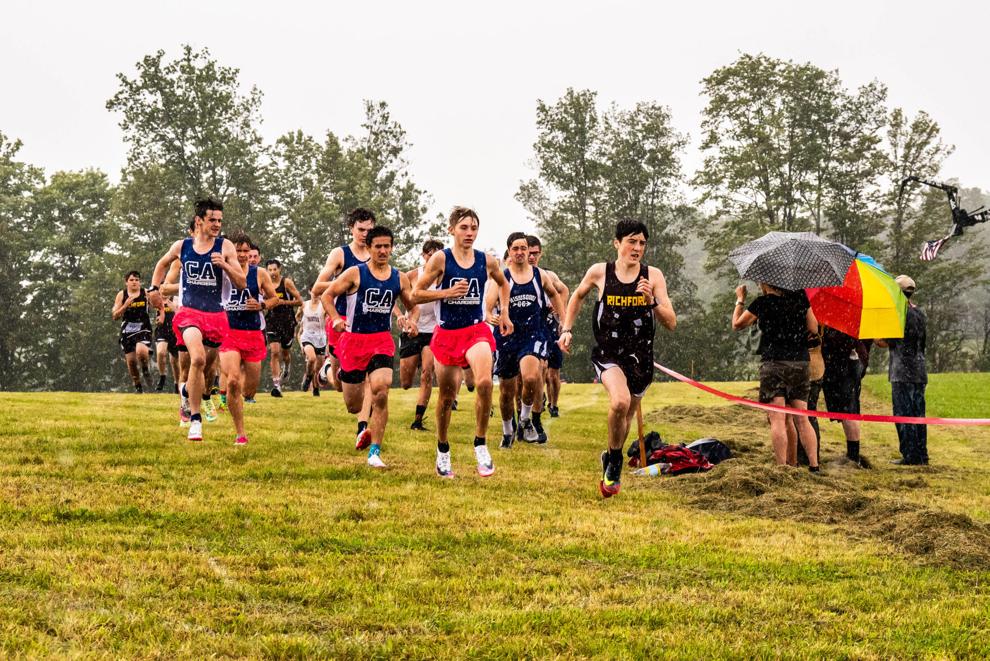 The skies opened as the boys made their way to the starting line, but it only seemed to energize the racers.
When the final corner was taken it was Richford junior John Viens who cruised to victory in the boys' race. Viens looked excited and surprised as he crossed the finish line. He had beat his own personal record on the course. 
"I love running in the rain," said Veins, "it got me even more excited for the race." 
Viens went on to describe his love for the course, "I love this course. When I think of cross-country courses, this is what I imagine."