SWANTON — Coaches across the state, including Chad Cioffi head coach of the MVU football program, have received word on the 2020 fall season. The news may not be great, but at least it's something.
"I honestly thought we wouldn't have a season. Health and safety are top priorities, but I worry about the kids; they look forward to their sports, and it's a huge outlet for them," said Cioffi.
"School looked a lot different last spring, and the social aspect was taken away. I got a lot of feedback from kids who missed the in-person contact with their educators."
When he got word that football teams would be able to practice and that there would be an altered season, he was relieved.
"I had conversations with the kids about the fact that something is better than nothing," said Cioffi.
Cioffi sympathized with communities that are home to large and successful football programs.
"Some communities pack the stands, and now they will only be allowed to have 150 people at the field," said Cioffi. "That will be a big adjustment and a lot to enforce on game days."
The fledgling MVU football program dropped to JV last year after struggling to field a team consistently.
After receiving word on the 7 on 7 touch format approved by the state governing bodies, Cioffi and the coaching staff drafted a proposal that he hopes will provide his athletes with a safe and educational experience while maintaining state guidelines.
"We're fortunate that we're in the infancy of our program, and we've proposed an in-house, seven on seven flag football season," said Cioffi.
"The in-house season benefits the program because we can focus on fundamentals. We'll still be emphasizing proper stance and technique."
"As you add layers, like implementing tackling and blocking, getting a kid to backpedal correctly gets tough. Lateral movement can start to look sloppy because the kid is more concerned with arriving at the tackle."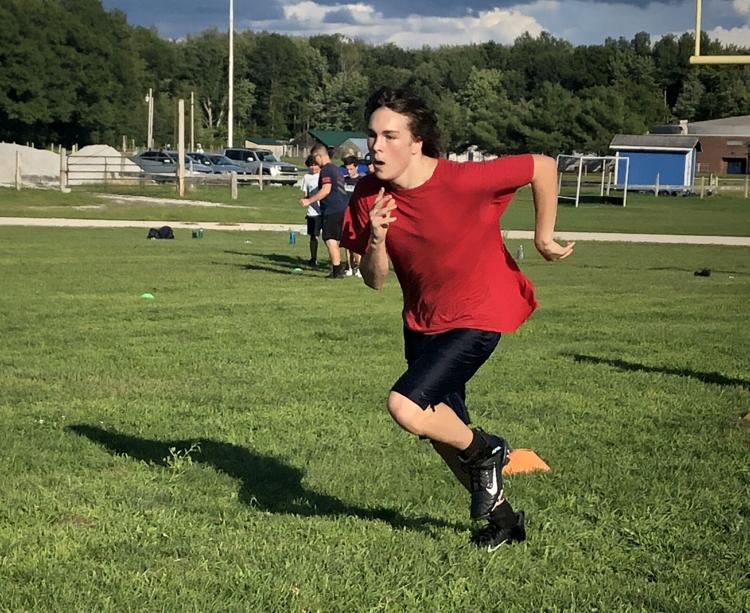 Cioffi and the staff decided that a season of two-hand touch could breed bad habits in players with less experience.
"With flag, we'll have them closing down on the ball carrier--approaching more how they'd come in to tackle," explained Cioffi.
"I have linemen and inexperienced players who wouldn't see the field as much as we'd like in a 7 on 7 format against other schools."
Implementing a season based on teaching will help raise the level of the team as a whole.
"Games bring stress and fun, and deadlines are met in a different way when you're in season. That can become stressful when you have groups moving at different levels," said Cioffi.
"We expect to move at a moderate pace this year, but we can slow things down and speed them up as we see fit."
Cioffi also noted that the league format is based strictly passing.
"We're comfortable passing, but a lot of our game is contingent on the run game. We want to teach how to run the ball and take a handoff correctly," said Cioffi.
"Other programs can get away with not doing that in their offense, but our program is still in its infancy. Our kids need to learn to hand off and exchange the ball."
The MVU team's veteran players have roughly three years of football experience, and some players have only a season under their belts.
"Regardless of the format we were dealt this year, we're looking to get back to a varsity status next year," said Cioffi.
"We will focus on developing depth, and playing this way will allow us to get looks at kids in different positions far more often and far earlier than we would have otherwise."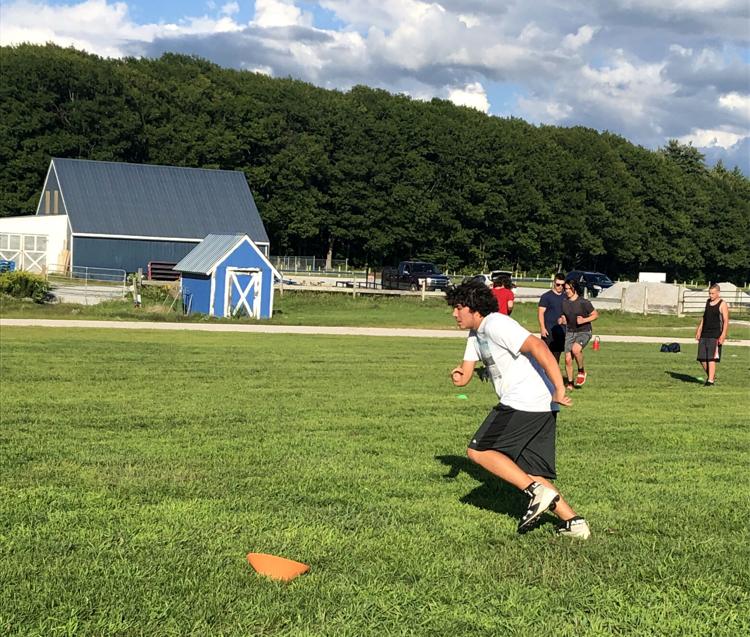 Some players will benefit greatly from the change in format, but players like Jakob Kelleher are making big sacrifices in their senior year.
"Jakob isn't discouraged. He looks at this as an opportunity to help move the program forward. He's looking forward to seeing the seniors and juniors moving into a mentoring role," said Cioffi.
"He would love to play tackle, but he's chosen to be grateful that he has something this year."
Jakob is the third member of his family to play for the MVU program, following his brothers, Tristan and Ethan.
"He's very focused on the family aspect of the team. He was a part of this team before he could put pads on. He was a sixth or seventh grader when the team began," said Cioffi.
"Jakob takes a lot of pride in mentoring the younger players and leading by example. He's encouraged others that this isn't going to ruin their seaso; that's a lot of maturity for a 17-year-old."
Cioffi worked hand in hand with MVU athletic director, John Lumsden, to create a plan that would be safe and fun for everyone.
MVU will be allowing the state-mandated 150 spectators as well as enforcing masks. The MVU field, Cioffi noted, is very conducive to social distancing.
"Our first priority is health and safety, but after doing what makes sense health-wise, we want to give our athletes fun and competitive football," said Cioffi.
Cioffi and the staff will split the MVU football players into two teams; the teams will play against each other throughout the season.
"I'll coach one, and Coach Brandon Mooney will coach the other. We will also come together to coach the entire group," said Cioffi.
"We're going to take a week or two to balance the teams. We'll be ordering custom shirts with names and numbers, and finding ways to make the season meaningful," said Cioffi.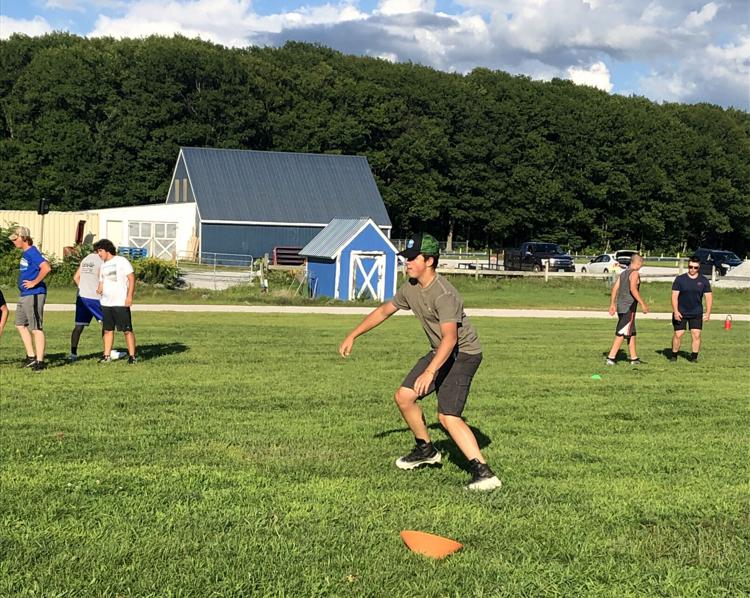 "Everyone involved in an athletic season this year will be looking for ways to make this season more meaningful. We want to make our athletes feel valued in the midst of all that's going on.
"Building a foundation of relationships and belonging won't change whether we are in house or not. We want our kids to feel cared about and to know we have a vested interest in them on and off the field," said Cioffi.
"The time we get to spend with the athletes is so short in the grand scheme, but it's so meaningful, and we don't want to miss out. We're willing to sacrifice the normalcy of a regular football season to have that time together."