This Friday, the Missisquoi Valley Union varsity field hockey team will host U32 for the sixth game of the 2021 season. This year's team is young, with ten underclassmen on the roster, but they are determined. 
The Thunderbirds have faced Milton (2-1), Montpelier (4-1), North Country (1-0), and Harwood. They haven't won a game yet, but they've limited their opponent's scoring and they're steadily improving. 
Last fall's COVID shortened season was coach Mel Hurlbut's first year with the team. Hurlbut brought a wealth of experience to the team, including a successful career playing field hockey in England and eventually getting recruited to play for D1 UMass Amherst. Hurlbut still plays field hockey and enjoys imparting her knowledge and skill to her athletes. 
Coach Mel Hurlbut knows how to include others in the team-building process. On Sept. 9, Hurlbut invited local motivational speaker Jay Cummings to talk to her athletes about the mental side of competition. 
Cummings spoke to the girls about his time ski racing and coaching the U.S. Ski Team and the valuable lessons he's learned along the way.
"You have all the tools you need; you have to pick up those tools and use them," said Cummings. 
Cummings also spoke to the value of a coach like Hurlbut. 
"Mel is here to make you a better athlete and person,to build confidence, and show you the power of unity. Your coach has a plan; you have to execute it. If you go all-in on the plan, you will get good results."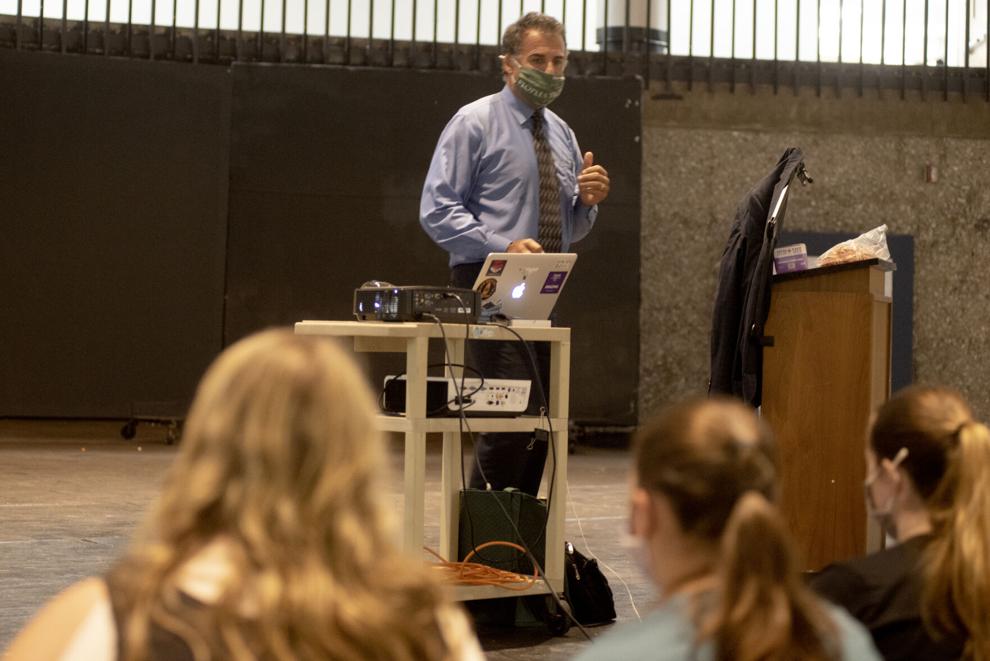 Cummings encouraged the girls to consider that they are often their biggest competition.
"Henry Ford once said, 'whether you think you can or think you can, you're right," said Cummings. 
Putting in extra work outside of practice was another focus of Cummings' talk. 
"Would you stay on your own and take 100 shots once a day? That would be 700 a week and 3000 a month," said Cummings. "It's just a little every day. The most powerful word in your vocabulary? Yet."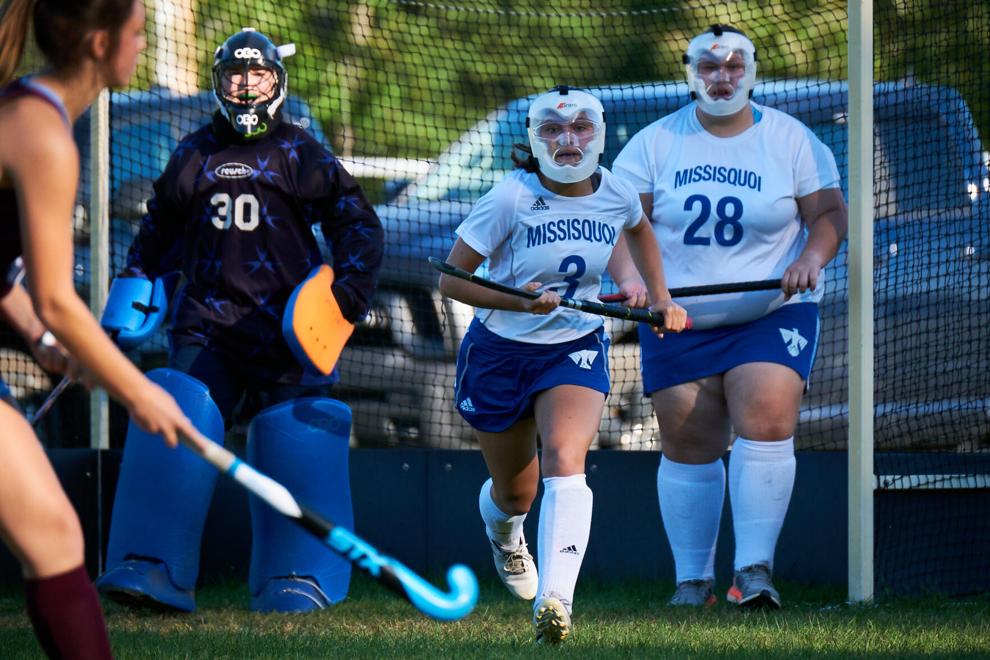 Cummings shared a thought-provoking quote from Jim Ruba, 'Be fascinated instead of frustrated.' 
"Could you go 24 hours without complaining! Try it and watch how it changes your life!"
At the end of the presentation, Cummings shared what motivates him to help others succeed. 
"I've done well in my athletic career, but I didn't have this mental coaching when I competed. I don't want other athletes to go on their own," said Cummings.
"You can't expect perfection all the time: you have to keep working at it! Take some chances on the field, try something new, accept a challenge."