SWANTON — The popularity of high school volleyball has been on the rise in Vermont, and this fall, MVU became the third Franklin County school to offer the sport.
"There's been talk about it for three or four years," said girls' volleyball coach Josh Bourdeau.
"The gym remodel was the perfect time to put the poles in the floor for the court."
Bourdeau thanked MVU athletic director, John Lumsden, for his unwavering support.
"Mr. Lumsden began looking into it this year, and the school board gave us the approval."
This year the volleyball team will be a JV team, giving the 24 girls who signed up time to learn the game.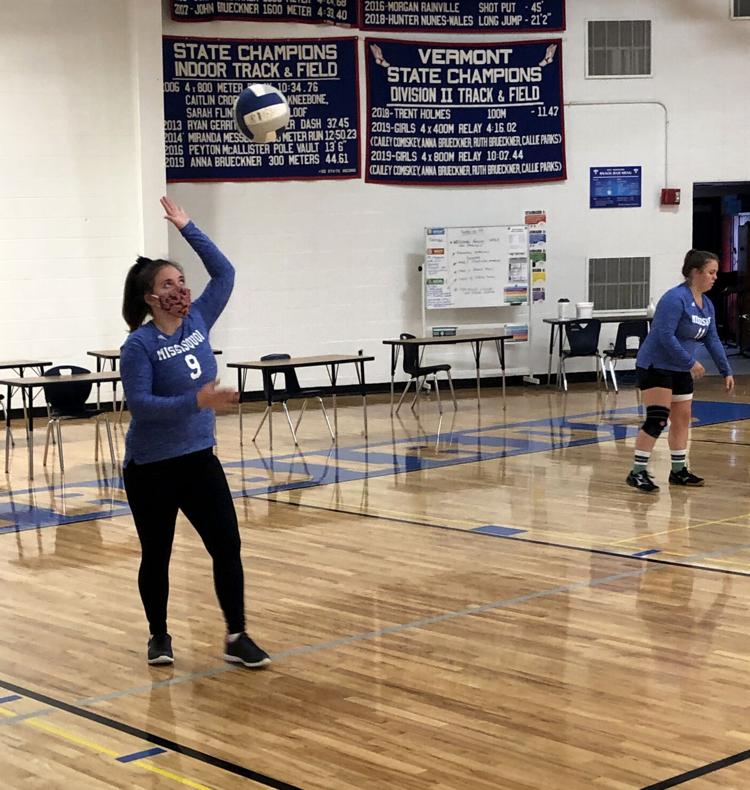 "We're teaching the basics and looking to instill the touch of the sport and the rules," said Bourdeau."We do have a few games lined up with Enosburg and BFA."
BFA St. Albans moved to a full-fledged varsity team in the fall of 2020, and Enosburg has had a girls' team for years.
Bourdeau noted that the goals for the inaugural season are pretty simple.
"We're hoping to keep everyone excited about the sport and to teach them how to play," said Bourdeau.
"The volleyball we'll be playing isn't what you see in gym class. There are more rules, but it's also more fun."
Traditionally, high school physical education classes use a men's net. The MVU girls' volleyball team will use a girls' net.
"The height of the net makes a big difference. A men's net comes up to where the net is on a basketball hoop," said Bourdeau.
"When the girls reach up on a girls' net, they can reach over the net without jumping.
"Girls that play on girls' nets are so excited to play on a net fit for them. It lets them show their stuff, and they really enjoy that."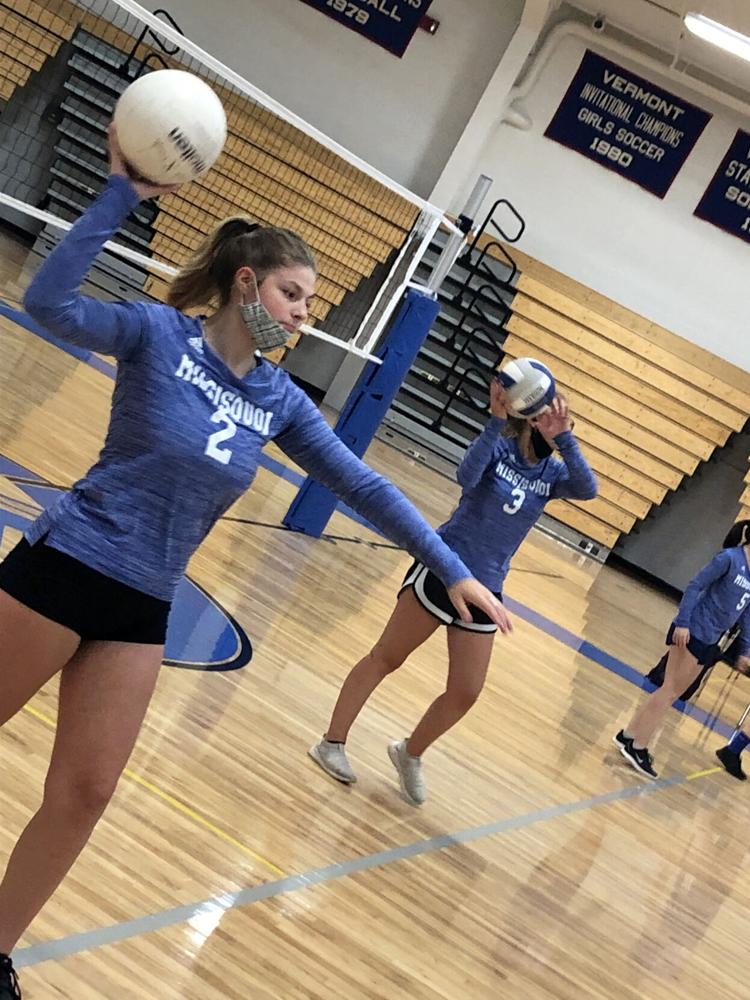 When it comes to coaching, Bourdeau brings five years of experience with him; he's spent the last three years playing volleyball five to six days a week in Essex, Burlington, and Stowe.
"Once I started playing in that area, I began to get asked to play in other places. You learn from the older players."
Bourdeau is looking forward to the day the team reaches varsity status; he's also aware he's teaching his athletes can play for years after graduation.
"I know people who are still playing in their late-50s. It's a sport that everyone can succeed at if they want to. It's easy to get involved in it, and you're always learning new things," said Bourdeau.
"People are looking to help you, and you can always help each other. It's a very uplifting sport; it's very unique that way."