MONTGOMERY — Isaias Lagasse has loved the game of football for as long as he can remember. Thanks to his brother Gabriel, the support of his parents, and the kindness of his Wolverine Coach Corbin Erwin, Isaias found a place to play.
Last year, he joined the Wolverines, a youth football team based in Jericho. The Wolverines are part of the CEYFA, Chittenden East Youth Football Association, and part of the Northern Vermont Youth Football League (NVYFL).
Isaias, who is 12, lives in Montgomery and attended elementary school with his goof friends Archer and Atticus Erwin.
The Erwin twins spoke regularly with Isaias about the fun they had playing football for the Wolverines; Isaias listened and longed to play.
In the summer of 2019, Gabriel spoke with the Erwin family about the possibility of Isaias joining the Wolverines. Corbin Erwin, Archer and Atticus' father, coached for the Wolverines.
The logistics of getting Isaias to Jericho from Montgomery on a daily basis, an hour trip one way, was a substantial obstacle; the Erwin family offered to let Isaias ride with them.
"I love football, and I'm so glad Coach Corbin could help me with rides. I like scoring touchdowns and playing defense," said Isaias, who plays as a running back and linebacker.
"I enjoy studying plays. There's lots of strategy in football, and you have to think quickly."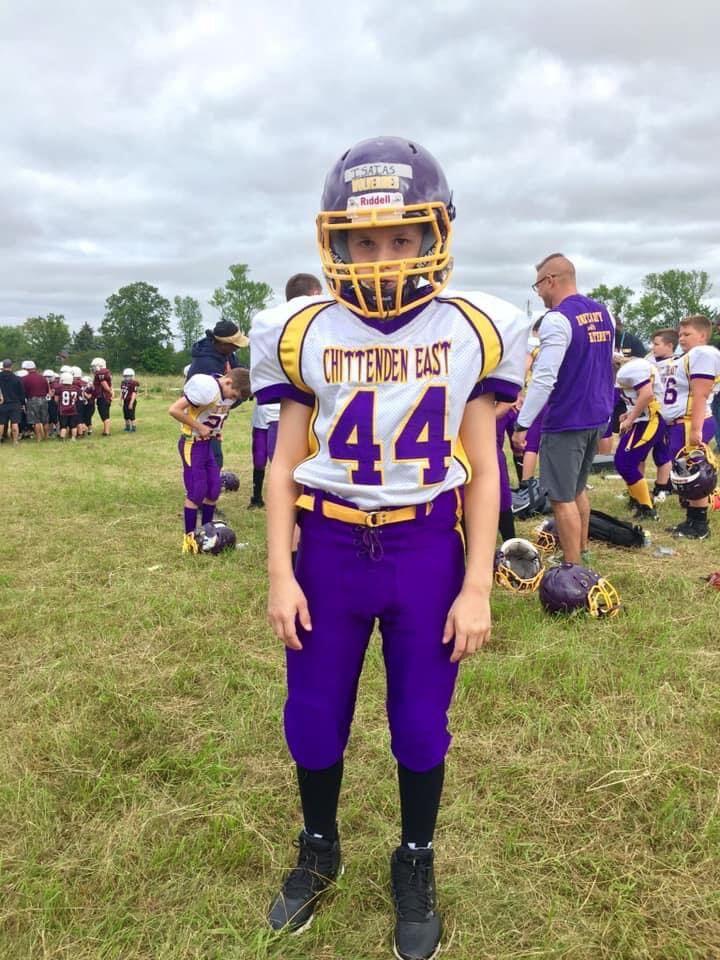 After watching football for years, there were a few things that surprised him when he got on the field.
"The helmet was lighter than I thought, and so were the pads," said Isaias.
"When we started playing games, I had to remember all the plays we learned and keep track of what I needed to do."
At the end of the 2019 season, Isaias received an offensive award for his play on the field, proving that he'd learned quickly.
That first season was memorable for many reasons. Isaias recalled a few of his favorite moments.
"I had a game against Colchester that Gabriel went to, and I had a 36-yard play and scored a touchdown," said Isaias.
When asked about his thoughts when he's running to score a touchdown, Isaias gave credit to his linemen.
"Mainly, the linemen are doing the hard work, and you're just scoring," said Isaias. "We're all one, and we have to work together to make it work."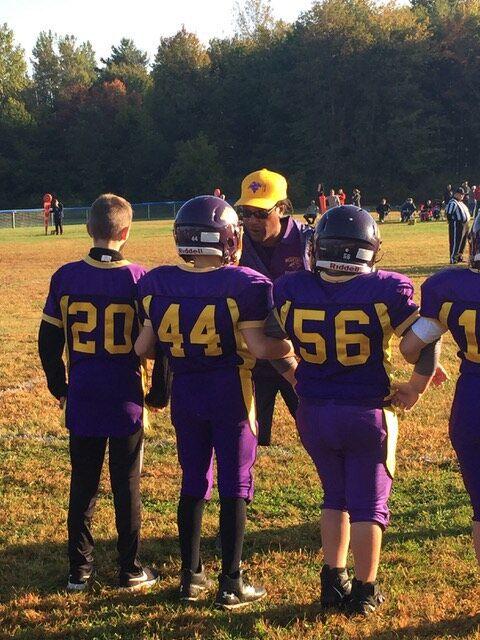 This year, coming back with COVID regulations in place, Isaias knew things would be different.
There was no tackling in 2020, no games were played, and masks were required for everyone. The team ran through drills and played skill building games. His parents also brought him to practice in keeping with social distancing.
"It was good seeing my friends when we got to practice this year," said Isaias.
Isaias is grateful for his coaches' dedication, as well as that of his friends and family.
"My coaches are really good. They've taught me all I needed to know, and Archer and Atticus really helped me, too," said Isaias.
"My brother Gabriel is also an inspiration to me. He's encouraged me to play."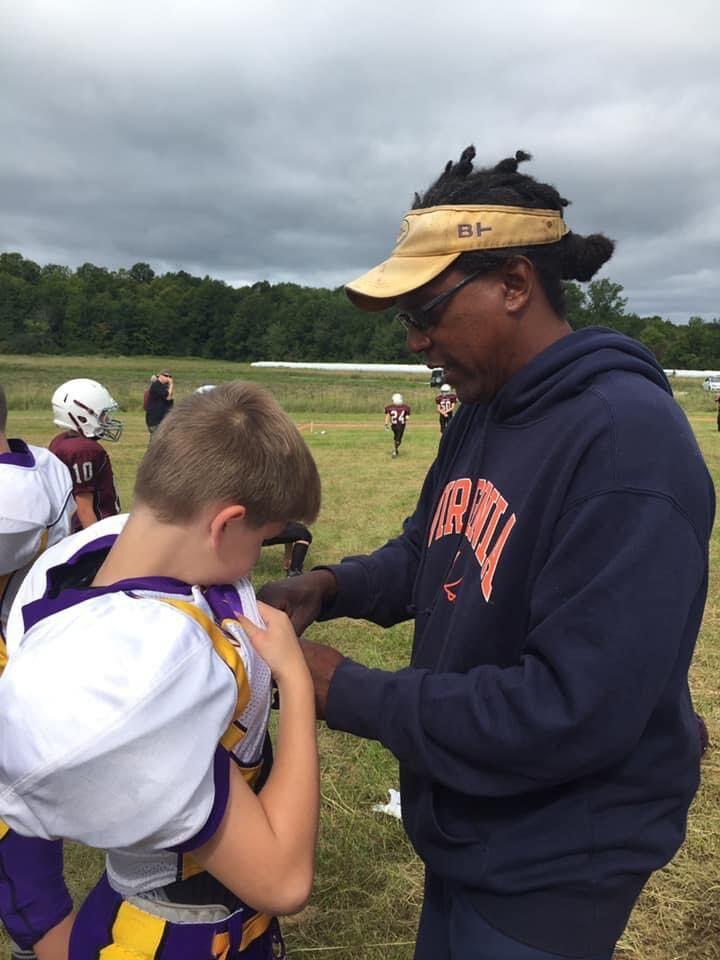 In 2019, the Wolverines played seven games, growing a lot throughout the season. Looking back, Isaias recalled a particular play that showcased that growth.
"Toward the end of the season, we tried a play we learned from the MMU high schoolers. It took a few tries, but when we got it, it was awesome. It was one of the plays I've always wanted to do in a game," said Isaias.
"I was playing running back, and we were doing the 'I' formation. The lead blocker went, faked to run with the ball, went into the hole, and blocked. I ran outside and got tossed the ball and started running."
The grin on Isaias' face said it all, and he's already looking forward to next season.
"I'll be looking forward to playoffs next year."