FRANKLIN — In October of 2020, Dylan Newton received his Mental Fitness Coaching Certification, and he's ready to help others live a better life.
Newton especially hopes to reach athletes who may be struggling to cope with school and athletic changes during the pandemic.
"This coaching and my faith have changed my life. I have this certification, and I don't want it to go to waste," said Newton.
Newton received his Mental Performance Mastery Coaching Certification this fall, but his journey began in 2015 while playing baseball at Lyndon State College.
"I was introduced to the Mental Game when a group called Personal Best came to speak to the baseball team," said Newton.
"As I applied the simple strategies they talked about, I could feel myself becoming more confident. I had one of my best college seasons."
When his collegiate baseball career ended, Newton applied for a coaching position at his former high school, BFA St. Albans.
At the end of the interview, Dan Marlow, the BFA St. Albans Athletic Director, handed Newton the book The Twelve Pillars of Peak Performance by Brian Cain.
"I didn't get that particular job, but Dan told me how much he loved my desire to encourage the mental game," said Newton.
Newton read the first of Brian Cain's books and went on to read several others. He also got the job as coach of the BFA St. Albans JV baseball team and knew he had an avenue to begin utilizing Cain's ideas.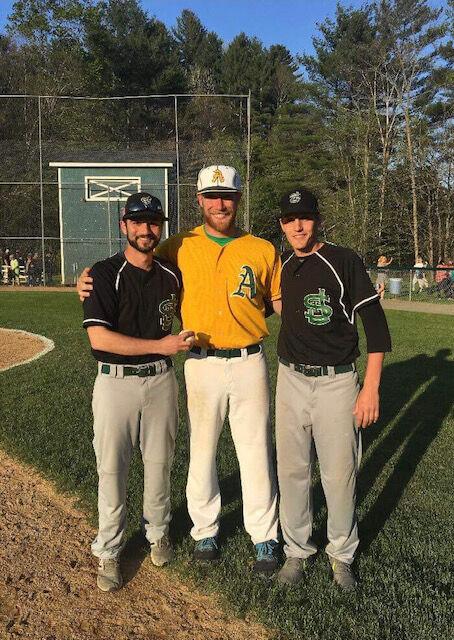 While Newton's focus has been on athletes, he's quick to note that the principles apply to everyone.
"Brian gives strategies to implement mental performance pieces in every area of your life. These strategies can change your life whatever you're doing," said Newton.
Cain was an AD in Vermont when Newton was in high school and came to BFA to speak to the student body.
"I had broken my foot at the time, and I was worried about missing my season. Years later, when Dan handed me that book, it really caught my attention."
After receiving his certification, Newton reached out to Cain.
"It was so cool to make that connection with this guy who helped change my life," said Newton.
"He's now working with pro teams and athletes at the DI level, and they understand the importance of the mental game."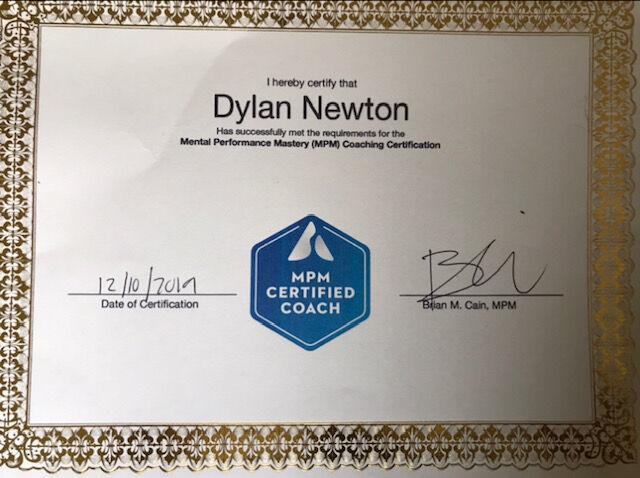 How did the Pillars program change your life?
Leadership: relationships are far more important than strategies. Let people know you love and care about them. I put a huge emphasis on relationships with my students and student-athletes.
Positivity: Focus on the positive. I've played for coaches that emphasize the positive, and it's a game-changer.
Confidence: If people knew me back in high school, they'd have known how anxious I was. I'd never have gotten in front of people. Confidence is a behavior; you're not born with it; it's something you do!
You're not alone: a lot of people feel the same way as you, but some are better actors. Sometimes you have to act differently than you feel as a coach and a teacher.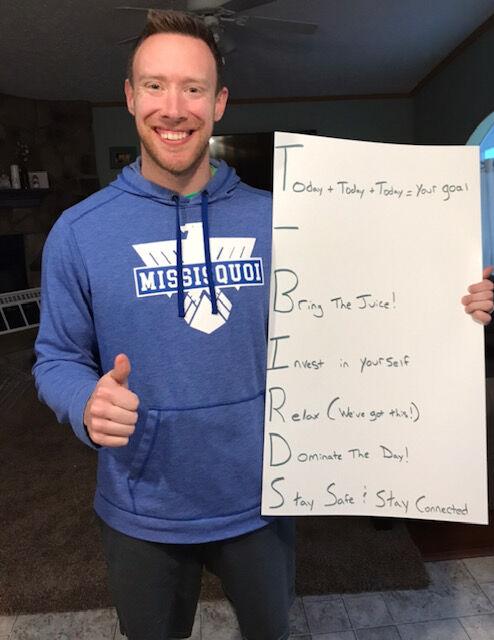 Have you seen an impact on others?
"It's so cool to be able to teach this to high school student-athletes. When you earn their trust, and they put this into practice, especially in adverse situations, you see them become more resilient. They battle back and don't let their emotions get the best of them," said Newton.
"It's so cool to see student-athletes control what they can control, come out, have fun, and gain confidence."
Newton has used the techniques with his elementary students.
"From a PE and health standpoint, it's amazing to see elementary students being positive and encouraging with one another and enjoying life and the present moment."
Staying positive in COVID times.
"Don't count the days; make the days count, and take it one day at a time. Know that as an athlete, I can't imagine going through what they're going through.
"Focus on getting one percent better every day; when you get an opportunity to get back on the playing field, you'll be so much more ready!
"Go for a ten-minute run, study the game, or practicing stickhandling in the garage; it will make a big difference when you get back to competition.
"Stay positive! That can be a hard thing to hear and do right now. Focus on what you can control: attitude and energy. We have a choice each day to have a positive outlook.
"I wake up and go to work every day with so much excitement. I love my job and being able to impact people."