BAKERSFIELD — Robbie Maher has a love for many sports, but when it comes to the one he'll play himself, golf rises to the forefront.
This winter, before COVID-19 closed travel, Maher traveled to Beaufort, SC, to get on the green with his grandfather Nick Maher.
"I had never played anywhere in the south before, and it was a cool experience. It was great to see how different it was there; it was eye-opening," said Maher.
"The courses are fantastic down there. We played at Harbor Town on Hilton Head Island, where the PGA tour goes the week after the Masters. It was by far the nicest course I've played.
"The clubhouse was all granite and built in the classic, southern architectural style. It had an aura around it that was far different than playing golf in Vermont.
"You had to walk around with a caddy, which was fun. I had never had a caddy before, so I didn't know how to handle it," said Maher chuckling.
Playing on the gorgeous courses was a treat, but the company was even better.
"It was important for me to go and see my grandfather. He'd never seen me play golf before, so that was a fun thing for both of us."
Maher played high school golf for BFA St. Albans and played golf for Johnson State College as a freshman in college.
After graduating from high school, Maher began assisting the BFA boys' golf team, and he works at the Links at Lang Farm in Essex.
He also does the scheduling for the Metro Division--Northern Vermont Athletic Conference.
Golf has been a family affair for Maher, who began playing at Copley with his grandmother in the fourth grade.
"I've played it religiously ever since," said Maher.
Currently, Maher plays in his hometown at the Bakersfield Country Club, down the road from his house.
This May, Maher had to reschedule the Bakersfield Open, a tournament he established four years ago.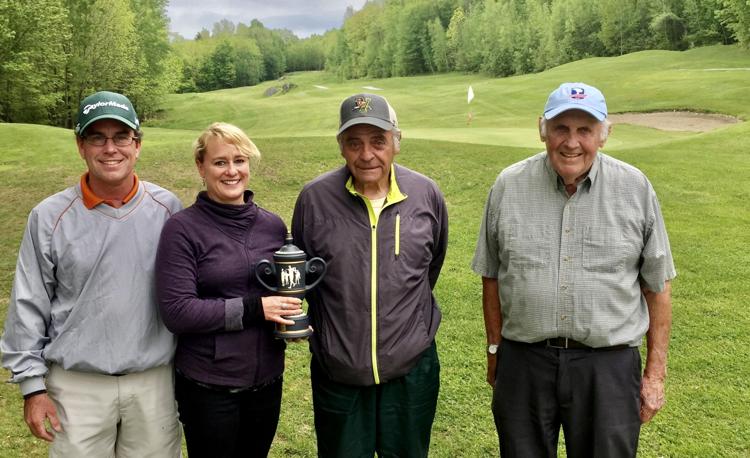 "The tournament has benefited BFA St. Albans causes. We raise money to help the BFA boys golf team, and we've done scholarships and given funds to the Special Olympics," said Maher.
"The event has grown every year, and we have a great group of people. I have a lot of friends that help me out; people from the local community are always willing to help.
Smuggler's Notch Resort is a major sponsor for the event; 25 other local businesses also contribute.
This year, Maher noted that if a participant in the BCC Open makes a hole-in-one, they could win $50,000 cash or an all-expenses-paid trip to Pebble Beach Golf Links.
Funding from a previous Bakersfield Open was recently used to upgrade the course; a new tee box was constructed on the seventh hole.
"The new tee box adds roughly 40 yards to the par-four as it now plays in the 400-yard range and forces players to hit their tee shots through a narrow chute," explained Maher.
"My Dad, Rob Maher, myself, and a fellow BCC member, Chris Beloin, installed a commemorative flower bed next to the new tee the day after it was installed."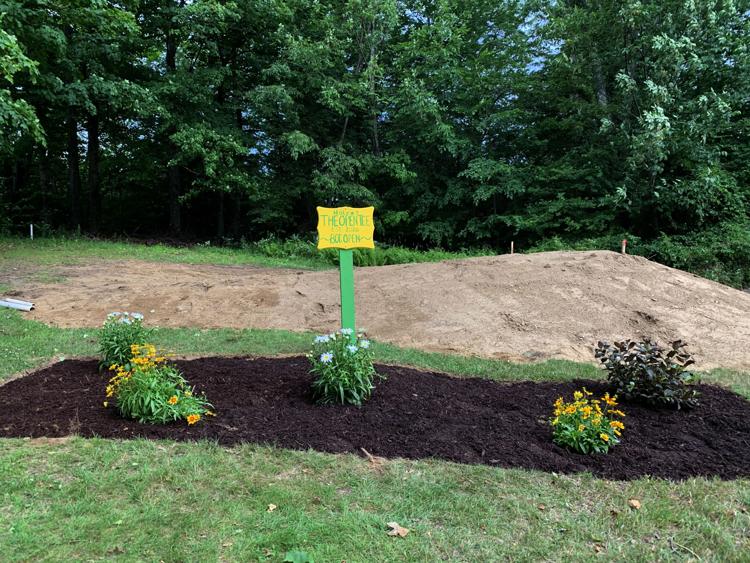 The new tee box will most likely be ready for use in time for the BCC club championship the first week of August, and will definitely be ready for the 4th Annual BCC Open, on September 12th.
"I am very proud of this as I think it only enhances a place I am extremely proud of and constantly strive to represent well," said Maher.
The tournament came into existence around the time Act 46 was passed.
"That put major constraints on the school budget, and I started this to raise funds for the Mercury (school newspaper) and the school," said Maher.
"It started as something I wanted to do, and I knew it could help the programs that helped me in school. I'm proud of the tournament and how much it's grown."
The tournament raises money for a good cause, but it's also very competitive.
"Last year's winning team included one of the past Vermont Amature champions."
Golf has been a big part of Maher's interaction with the local sports community, but he's also known for his writing.
"I was the editor for the Mercury as a sophomore, and wrote a couple of articles that were widely read," said Maher.
His writing caught the attention of Josh Kauffman, the Messenger sports editor at the time.
"Josh liked what I was doing and offered me the sports writing at the Messenger, which I began writing in my junior year. It's been fun, and I've enjoyed it a lot," said Maher.
When asked about games and teams that have stood out over the years, Maher shared a few of his favorites.
"The year the Enosburg boys won the title game, I covered just about every one of their games," said Maher.
"It was cool for me to see the program win their first championship and see how involved the community was. I grew up in Bakersfield, so I was connected to that community."
Maher also enjoys covering BFA St. Albans sports.
"I always like covering BFA and seeing what's going on there. I do my best to enjoy everybody, but since I went to that school, I do enjoy it," explained Maher.
"I covered a lot of the boys' hockey games this year; that was a fun season to watch. They really transformed over the season," said Maher.
"At the beginning of the year, there were a couple of low scoring games, but they turned it around and went on a good streak.
"I know a lot of the people on that team, so it was good to see. Hockey is always fun to cover in that community because the community is so proud of the team."
Maher highlighted some of the qualities about this year's Bobwhite hockey team that stood out to him as a reporter.
"It was a close-knit team, and they had a balance of talented athletes who were willing to buy into the system and play," said Maher.
"BFA's biggest strength was on defense. They were in every game because of their defense, and they relied on Guy (Ellis) to play well, and he did."
Maher's basketball coverage primarily included BFA St. Albans and Enosburg, teams he enjoyed following through the season.
"Matt Toof, coach of the BFA boys' basketball team, is one of the best in the area. He's as level headed and good of a coach as you can find. He's great to talk to after the game and seems to relate well with his players," said Maher.
"The Enosburg basketball coaches do an excellent job, and I think that's why their fan base follows them everywhere," said Maher.
"I know Chad Lovelette (Enosburg boys' varsity basketball) through the golf course, and he did a great job with the team this year.
"Gary Geddes has been coaching the Enosburg girls' varsity team for eleven years, and every year he produces a team that is in contention, well-coached, and disciplined."
Maher also complimented the MVU varsity boys' new head coach.
"Matt Walker did a great job with the boys this year."
Maher gave a thoughtful response when asked who he's looking forward to covering this year.
"I've thought about this for a couple of years now, and it can be hard to make those assessments. There are so many variables. I do believe in the power of having a good coach at the helm, and Franklin County teams have that," said Maher.
"The coaches are invested in their programs, and they want to see them do well. That's what makes the Franklin County sports community different than most."