NASHVILLE, TN/HIGHGATE — Kyle Lumsden spent his childhood on the courts, fields, and diamonds of Franklin County.
After graduating from college, Lumsden headed south, settling in Nashville, where he now works with kids at the Learn Play Grow Sports Academy.
"Highgate and Swanton maintain a special place in my heart, and I've always wanted to give back to a community as that community gave to me," said Lumsden.
"I'm coaching kids and helping them build their confidence and be successful."
Lumsden's high school years at MVU consisted of one highlight reel after another.
"I made some of the best memories I'll make in life. That group of kids did great things," said Lumsden.
"We learned the value of hard work, preparation, and dedication. Our junior year, we were happy to be competing for titles; our senior year, we were ready to win."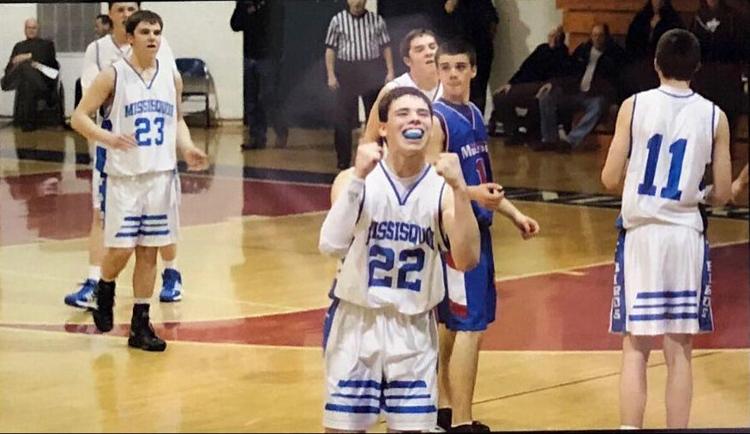 And win, they did. Lumsden's teams walked away with DII soccer, basketball, and baseball state titles his senior year.
"The basketball title meant a lot; I grew up learning the game from my dad, listening to the Space Jam soundtrack, and dunking on my little hoop. It's always been my first love," said Lumsden.
Lumsden recalled the final moments of the basketball title game.
"I was the last one dribbling the ball up as the clock timed out. I remember going up to the crowd and hugging my dad," said Lumsden. "It was a special moment I'll never forget."
"Seeing the amount of attention the school got from that run was incredible," said Lumsden.
During the title run, Lumsden recalled the Thunderdome and the Barre Aud, filled with blue and white.
"The Aud is electric; there's no place like it. Sharing that win with all those friends was unforgettable!"
The same group of athletes, made up of names many are familiar with--Fournier, St. Amour, Hubbard, Larose--played AAU and Mini Metro together and took part in band, skit, and student council.
"It was a fun group of people to graduate with; I would love to see them more."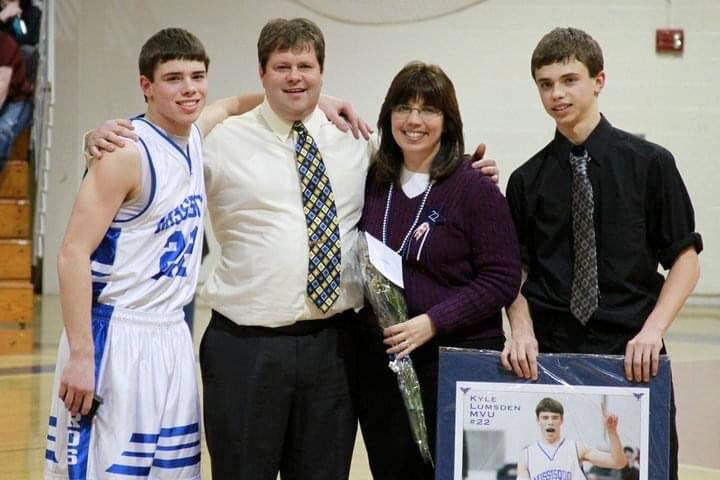 After graduation, Lumsden attended St. John Fisher College in Rochester, NY.
"It was a school where I knew I could get a good education and play some basketball," said Lumsden.
"I learned that in college, you go from being one of the better players to being a player who barely played. It's a different perspective, and it's humbling."
While in college, Lumsden felt the desire to coach grow stronger.
"I learned what it's like to be the kid who plays all the time and the one that doesn't play as much," said Lumsden.
Lumsden, who began working as a sportswriter for the St. Albans Messenger at age 15, carried that passion into his career.
He wrote for Rochester's college paper, the Cardinal Courier, covering the Buffalo Bills training camp and the Rochester Razor Sharks.
"That allowed me to explore all these options and find what I could do post-ball to set myself up to be successful in regular life," said Lumsden.
Lumsden graduated in 2014 with a Communications degree and a Sports Management minor.
With a month's worth of savings, he traveled to Tennessee with a college buddy.
"That was one of the accomplishments I'm most proud of--getting out and doing it on my own," said Lumsden.
"I was in the city by myself and had to make a life for myself. My competitiveness came out; I was going to do all I could to make a name for myself and be successful."
With his sights set on success, Lumsden buckled down and worked. He set up stages for country music concerts, coached at the LPG Sports Academy, and wrote for the Tennessean.
"I never went out; I just worked and saved money," said Kyle.
"My friend and I knew we'd eventually have friends, and we'd need money to hang out with friends."
Within a year, Lumsden was offered a full time job writing for the Tennessean and coaching at LPG.
"I had dreamed of doing both, but I wanted to follow in my father's footsteps and work with kids," said Lumsden.
"I chose to coach. I knew I'd want to be at my kids' games when I had kids, and I knew I wanted to set myself up to grow."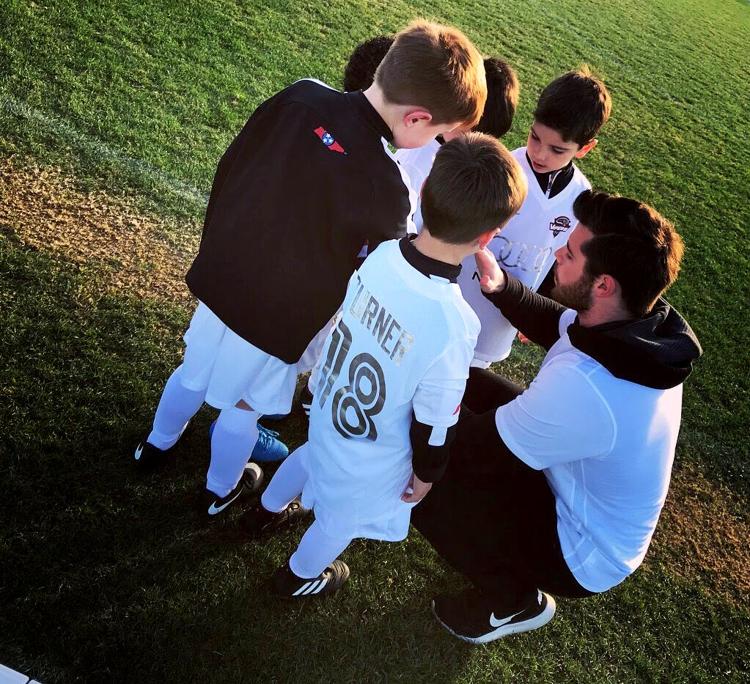 It's been five years since Lumsden made his choice, and he's now the LPG Sports Academy General Manager.
"I've worked very hard to build a good reputation in the community of athletic families," said Lumsden.
"The families now know that if they send their kids to Coach Kyle, they will learn something."
The values Lumsden learned as a kid are the same values he looks to instill in his students.
"I want my kids to grow in their game and the classroom--to be positive role models and to give back to the community," said Lumsden.
"I've coached for some incredible families, some being famous country artists and professional football players which has been a life changing experience," said Lumsden.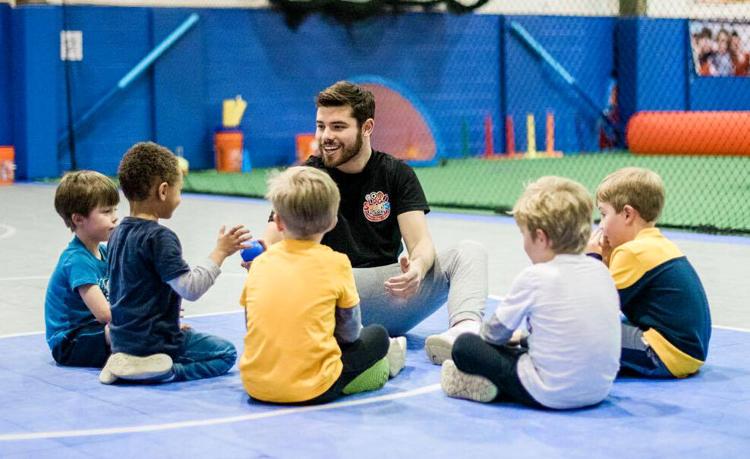 Arriving on the southern sports scene provided Lumsden with a very different perspective on youth sports.
"Growing up in Franklin County, you'd have a couple of T-ball teams and Little League teams per town," said Lumsden.
"In the south, there are ball clubs, YMCA's, and elite sports groups. There are hundreds of teams these kids can work with."
The Brentwood Ball Club Lumsden works with, has 500 kids, and it's a small community compared to many.
"It's mind boggling how competitive it is here and how invested parents are to make their kids better," said Lumsden.
"In Vermont, I worked with my dad and my friends. If you don't take private lessons down here, you're going to be in trouble," said Lumsden, "and you have to see Coach Kyle even more!"
Kids at the LPG Academy begin training as young as 20 months of age and remain in the program until age nine.
"When I told my dad I was coaching two-year-olds, he was pretty shocked," said Lumsden.
Lumsden also spent time coaching a U6, three on three travel soccer team, the Thompson Station Vipers.
"We did a big tournament at Disney World, and the last two years we finished second in our age group," said Lumsden.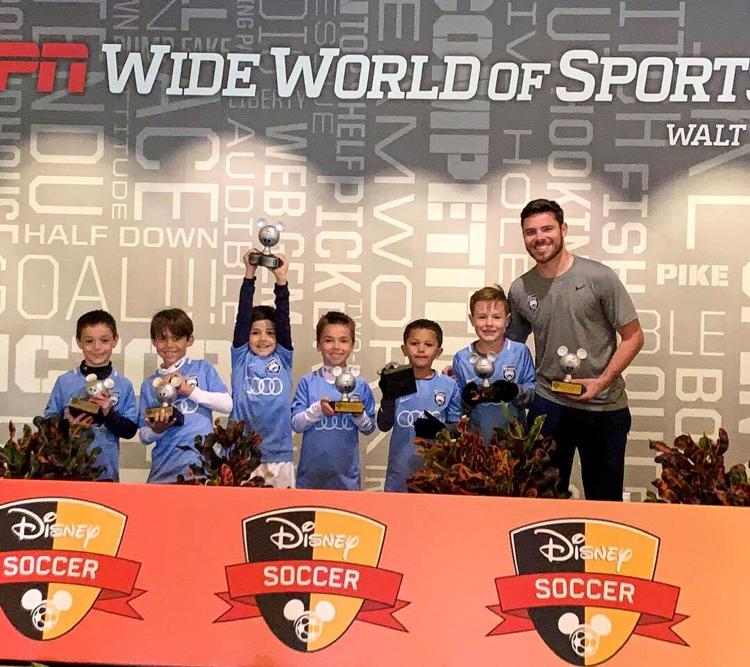 Lumsden's inspiration springs from his parents, John and Robin.
"My parents are so supportive and so loving. They wanted Nathan and me to be happy, and they supported us along the way," said Lumsden.
"I wouldn't be where I am without them or my brother. He's helped me become a better person."
Lumsden is continually using the lessons he learned as a kid to help others grow.
"As an athlete and a coach, it's all about building those life lessons," said Lumsden.
"I compare sports to life. How can you overcome obstacles, lead by example, persevere, and be a role model on and off the field?
"You win and lose and experience heartbreak and unbelievable moments in life and sports. You need to do all you can to keep pushing through and do the best you can to win at life.
"Kids need that reassurance and need to have their confidence built, and I love doing that through sports!"
The lessons Lumsden teaches others have been crucial to his own success.
"My life motto is "Living the Dream"! I'm doing what I want to do, living in a city I love and enjoying country music, sports, and lots of friendships," said Lumsden.
"And really, I'm doing what my coaches, teachers, and family taught me in Franklin County. I want to do more and keep giving more to the community. It's never just another day; it's what you can do with the day you have!"