ST. ALBANS - Ty Jacques stepped into the ring for his first pro boxing bout on Sept. 24, 2021, facing Malik Jackson, a boxer with 18 fights under his belt. On Nov. 24, Jacques will be back in the ring at The Castleton in Windham, NH, to take on BJ Marino in the super middleweight class (168 pounds) at Boston Boxing Promotions' Thanksgiving Eve Boxing Spectacular IV.
"My first pro fight, I went against an experienced fighter because the first opponent withdrew. It was a great experience for me and helped me realize what it takes to compete as a professional boxer and be relevant," said Jacques, who lost the bout.
"The guy I'll be fighting this time started in mixed martial arts (MMA) like me; we've got a similar fighting style, and it's going to be a good fight."
Jacques grew up in St. Albans and graduated from Bellows Free Academy St. Albans in 2008. He eventually moved to southern Vermont, but now he's back, training in the Rail City.
"I've been training with Connor McKenna, Bill Scott, and Hans Olsen, who were part of Rail City Boxing," said Jacques. "I've seen lots of improvements since working with them."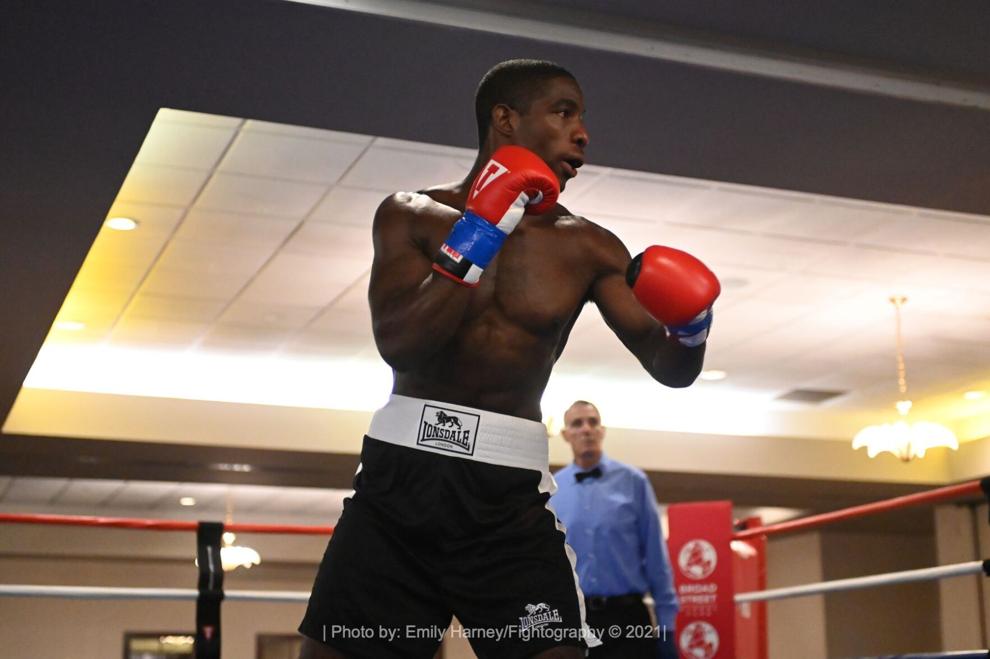 In high school, Jacques trained briefly with 1953 Golden Gloves Champion Jimmy Sheridan. Later, Jacques took up MMA, winning two regional titles; he eventually returned to his boxing roots and won the 2017 Golden Gloves Championship.
"I was the Northern New England Champion, representing Vermont, New Hampshire, and Maine at the Tournament of the Champions, where I lost by decision," said Jacques. "The winner of that bout went to the Olympics."
The decision to go pro has several facets for Jacques. "I want to win and to test myself with this upcoming bout. I want to show how my skills have developed, and I'd love to win a world title in three years; that's my goal," said Jacques.
Jacques has had two professional fights in two months, and he'd like to get six or seven in 2022.
"I'm hoping this fight will get my name out there to promoters and fans; it's all about getting the exposure," said Jacques. "I'd also like to help some of the guys I'm training with get the recognition and exposure they deserve."
There are long-term plans in Jacques' mind as well. "It's not just about me. It would be nice to open a gym in St. Albans where people can train, compete, and stay out of trouble."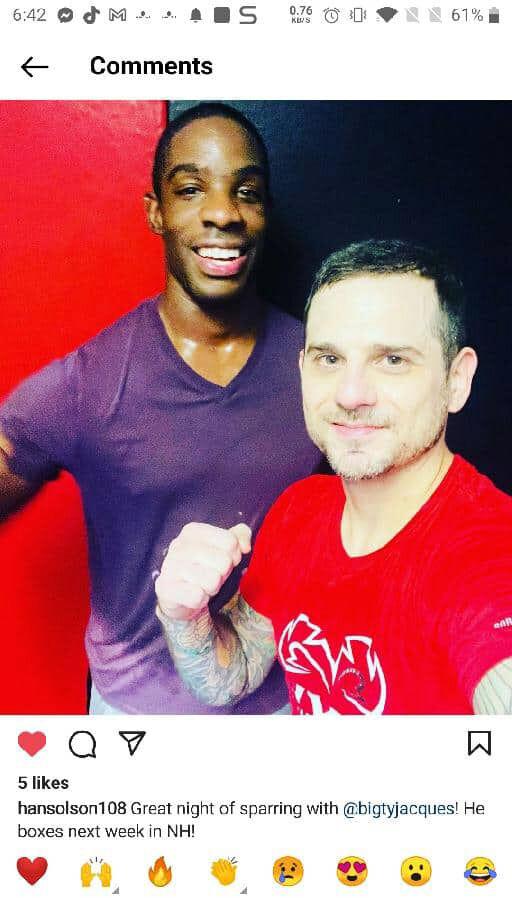 Jacques has seen the benefits he's reaped from the sport and would like to share them with others.
"Boxing and MMA changed my life. Having that extra discipline and drive changes you as a person--staying healthy, doing the right thing--boxing has opened my eyes to a different version of myself," said Jacques.
"You have to be passionate about the things you want to do. As a pro, the money is good, but it's not just about that. What I see in myself compared to where I was years ago, it's so different."
Boxing requires physical training, but Jacques focuses on more than just his physique.
"There's so much that goes into training. Anything you invest in other than the 9 to 5--the extra stuff--takes drive, motivation, and reaching deep down inside yourself to keep pushing."
Jacques's three training partners, Scott, McKenna, and Olsen, have been invaluable as he's prepared for the upcoming bout with Marino.
"They've been a driving force in helping me get where I want to be. You can train hard alone, but there's something about working with people who are pushing you, speaking those words of encouragement into you," said Jacques. "They're a big part of my journey right now."