On September 11, 2021, the T-Rex Theater in Essex will premiere a film shot in the Green Mountain State featuring Vermont skateboarders. The project produced by Travis Card and Shaun Machia provides a unique look at the craft; everyone with a full part is over thirty, and it consists entirely of phone footage.The vertical format allows for a unique viewing perspective.
It's the humblest approach to filmmaking, a straightforward concise edit about the subject, and Vermont skating at its best, frost heaves and all.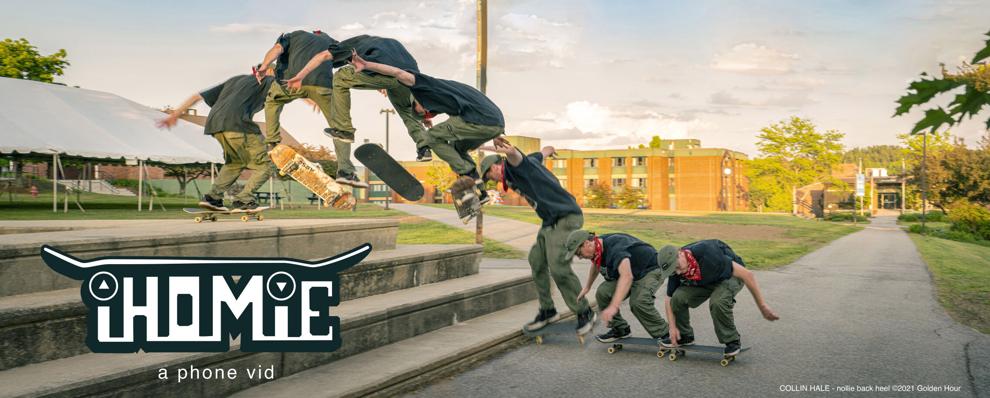 The film consists of six parts; there are four featured skaters, a friends street section and a section shot at Winooski's Landry Park.
Who are the Skaters? Too many to list here, including: Kyle Burroughs, Tyler Jermano, Collin Hale, Chris "Cookie" Colbourn, Jack Reed, Clint Ayers and St. Alban's own Dave Abair, who tragically passed away before the completion of the film. Several other talented Vermonters are also featured. 
Born from a love of skateboarding and a passion for unleashing creativity, iHomie is the brainchild of filmmaker Travis Card. 
This being his fourth full-length skate video, Card is regarded as a pioneer of the scene. Growing up skating around Vermont over the past 25 years, he established many friendships; some of those friends stuck with skateboarding and took it to the pro level.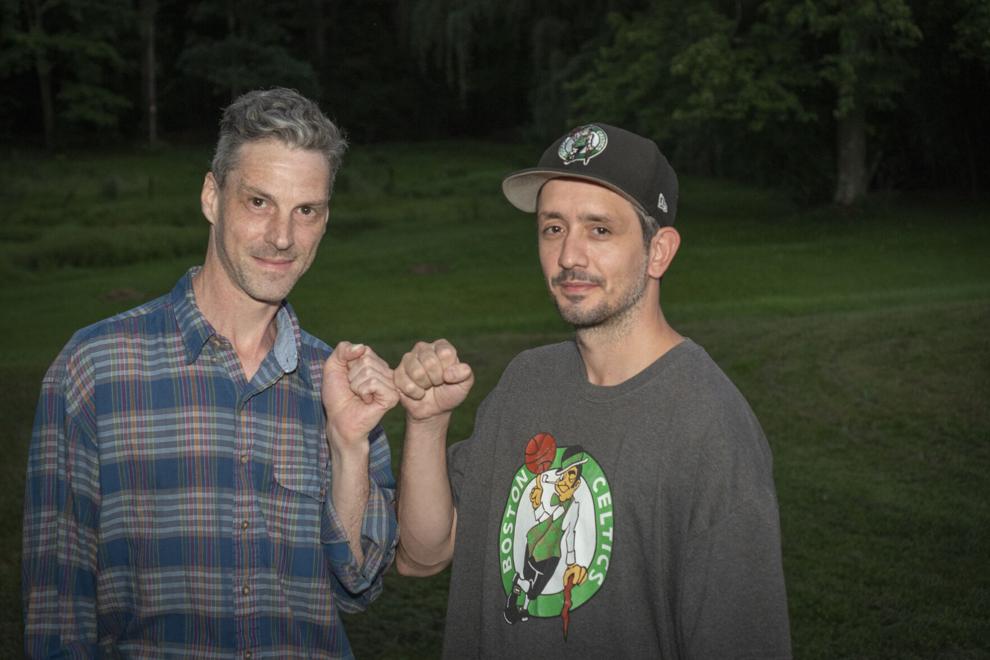 Card moved to the Burlington area in 1996 just before high school. He bought his first few completes at the B-Side, but then started getting decks from Flex Records for a flow sponsorship in the late 90's. The addition of Talent Skatepark & Shop in 2001 was crucial for providing a year-round place to skate. Card had been skateboarding for about five years at that point and as his friends progressed decided to take on the role of filming. In 2002, Card started filming his first full-length video, Peace of Time with co-producerLuke Sullivan. It featured Kyle Burroughs, Sean Zeigle, Greg Fox, Tommy Sizemore, Clint Ayers, Dave Abair, Sean Stem, Marshall Heath, Collin Hale and more. 
In 2007 he released Family Tree, a film that brought him to Montreal, Boston, NYC, Miami, San Francisco, LA, Barcelona and beyond. In 2009, Card settled back in Vermont after living in Oakland, CA, where he had been filming for the next project, Good Things Come to Those Who Skate, the first collaboration with Shaun Machia. Machia had been in Philadelphia earning a film degree. Having a background in skateboarding and a long friendship with Card, he contributed in post and co-produced Good Things. 
After ten years of focusing on freelance projects the two collaborated again. The result: the first ever Vermont skateboarding video filmed entirely on phones, iHomie. iHomie shows everyone that with just a phone, some friends and some ambition you can make a great project and that it's possible to keep raising the bar skating through your thirties and beyond. 
The movie is dedicated to Dave Abair, to honor his memory, bring the community together and acknowledge his impact. Abair inspired the start of the project last fall when he came back from San Francisco for a couple months. Despite the frigid Vermont weather, he was always ready to film. Abair would just go and skate 20 second lines through the entire landscape. Basically every clip in his part is a line (numerous tricks linked together).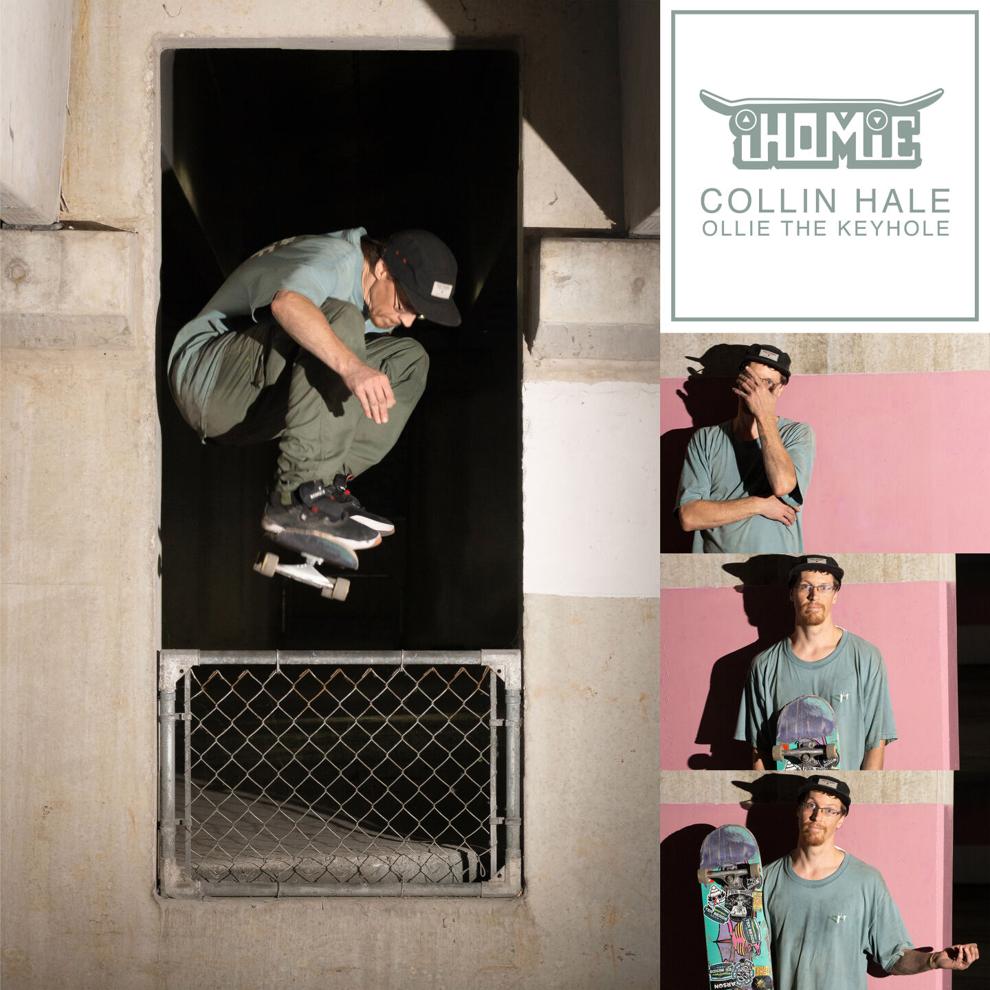 Come to the release party for the full experience! The release party is for all ages--people who like raw creative skateboarding, who appreciate crafty editing, those who support local arts, and anyone who's looking for something cool to check out. This event is for the love of skateboarding and to showcase admirable people so they can inspire others. The film will have a single showing at T Rex. If you can't make it to the show, you can catch it later at GoldenHourVT.com via stream or download.