HIGHGATE — Lee Barret, Highgate Recreation Department's new director, knows what he wants to bring to the community, and Saturday's Big Rig Day is one part of his vision.
"The ultimate goal is to give people options for recreation, leisure and play. I want to provide as many options for people to interact with others and find things to be passionate about, whether that's athletics, cooking, or art!" said Barrett.
"I think it's important to recreate and have that leisure time to play, let loose, and be away from the stresses of work!"
Barrett, responsible for programming and events, was hired part-time in January and assumed the full-time position in April.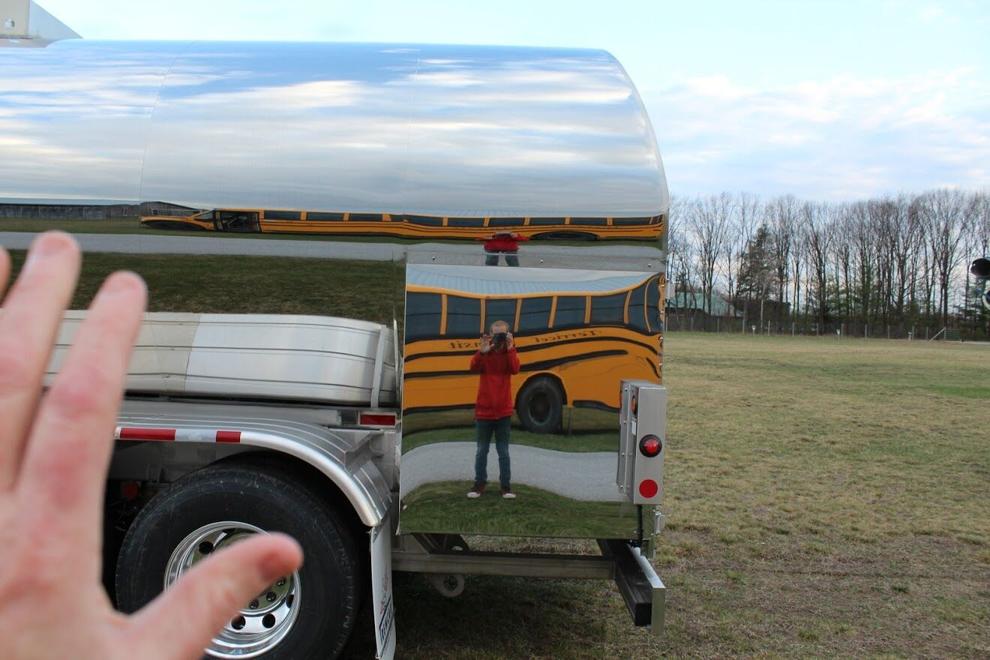 Making moves to a rural community: Originally from Michigan, Barrett lived in Texas before moving to Vermont three years ago. Barrett and his wife Kyra made a list of places they'd like to live. Kyra had attended UVM, loved the area, and thought it would be a great place to live.
"The moment I drove over the state line, I was hooked. I love the natural beauty, the people, and the size. The number of people in the city limits of Houston equals the population of Vermont. It's nice being back in a small community where people look out for one another."
Small communities have many benefits; what are the challenges faced by a small rec department? "I'm trying to provide as many opportunities as possible. I'm asking questions like, 'what do we offer this spring, and how can we build on that next spring? I want to create opportunities for everyone."
What do you have coming up for spring? "We just had 'Big Rig' day on Saturday. It was a drive-through event this year, but everyone still got to see all the trucks and equipment."
"I'm open to people's ideas for programming. It's better to create an event that people want to attend!
Why do you love this job? "I like serving people, making people happy, and giving them what they enjoy. I worked for several years in the restaurant business, and I loved giving people a great experience. I carried that into the rest of my life; I'm passionate about building programs and events that get people engaged and having fun."
Who do you serve? Highgate and the surrounding communities.
Who should they contact? Send an email to recdirector@highgatevt.org, call the office at 802-868-4406, visit the website: highgatevt.myrec.com, visit Highgate Recreation@Highgate Arena on Facebook or Instagram at Highgatevtrecreation.