The opening of the year-round pool at Hard'ack has increased the need for lifeguards. Local residents Mary Chiappinelli and Bill Doeg recently completed their Lifeguard Certification, and they'd like you to know how you can get involved.
Mary Chiappinelli, a retired school nurse from Georgia, VT, still substitutes and has always enjoyed swimming. Bill Doig retired in 2010 and has worked at Collins Perley. He now works at the pool.
Q&A with Mary Chiappinelli
What inspired you to take the course? I have always wanted to take more water-safety courses. I took them as a teen, but when I had kids, I got busy and put it all on the back burner. I had a good friend who became a lifeguard a few years ago, and I was so excited for her. That inspired me, and I started doing lap swimming to prepare to qualify.
What three things stood out about the course? First, Isaac Bashaw, the Aquatics Director at St. Albans Recreation, was excellent and professional and worked with us to prepare us to be successful. It was physically intense, and I had to push myself, but I did it. I've been a nurse and taken many courses, but I learned a lot of new information about the water; I look at the pool differently than I used to.
What did you learn from the Lifeguard course? The professionalism level taught through the Red Cross lifeguard course is impressive. It emphasizes professionalism's importance; it's part of being a lifeguard, and I like that. You have to know how to communicate with people professionally and respectfully. It was great for people my age, but it's also great for young people going out into the world and getting jobs.
How well prepared do you feel to fulfill the job? I feel prepared to be part of the emergency response team at the facility, and I feel very good about that.
What do you feel will be the most rewarding part of the job? Of course, preventing any water injury or helping someone who's been injured would be the most rewarding part of the job.
What would you recommend to others? I recommend this course to anyone of any age; if you are interested, I'd encourage it. Unfortunately, there's a shortage nationally, and I'd like to see more people get involved so we can protect people. It's not lengthy, but it's intense, and it's worth it. I also made some great friends. We had to trust each other with our lives as we trained, and I greatly respect the people I worked with. My family all celebrated with me when I passed the course.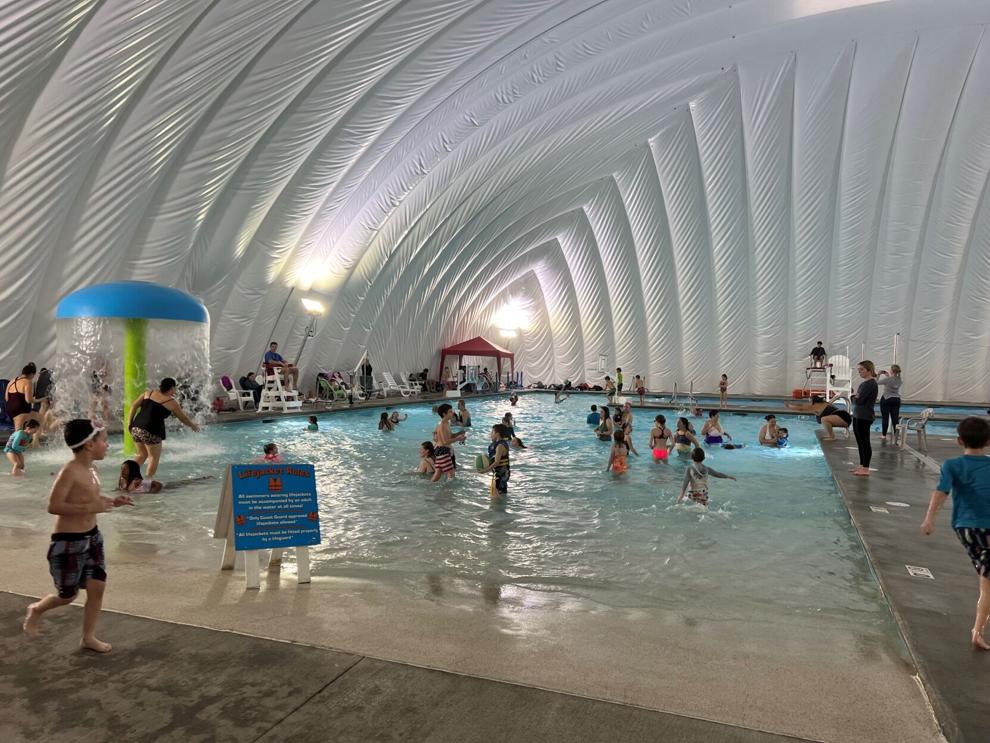 Q&A with Bill Doig
What inspired you to take the course? I had some lifeguard experience 50 years ago. I spoke with Isaac Bashaw, the Aquatics Director at the new pool, about lifeguarding since I was already at the pool while I was working at the desk; I wanted to be prepared to help someone if they had a problem in the water.
What stood out to you about the course? It's not an easy course; it's challenging because you have to pass three physical prerequisites, including a 300-yard swim, followed by a 20-yard swim and a dive of seven feet for a seven-pound block. After the dive, we swam back to the starting point on our backs with the block in our hands; all that had to be completed in less than one minute and 40 seconds. After this, we had to tread water for two minutes without using our hands.
How well prepared do you feel to fulfill the job? Between the physical challenges of completing rescues and the classroom instruction, I feel very well prepared. Isaac didn't take it easy on us; we had to complete the course in the same way a 19 or 20-year-old would have to complete it.
What types of rescues did you learn to complete? We learned to complete shallow water rescues, deep water rescues, and rescues where people may have a neck or spinal injury, and we had to use the backboard to remove incapacitated people from the pool. We also learned how to rescue conscious and unconscious swimmers. In addition, we learned Cardiopulmonary Resuscitation (CPR) and the use of an Automated External Defibrillator.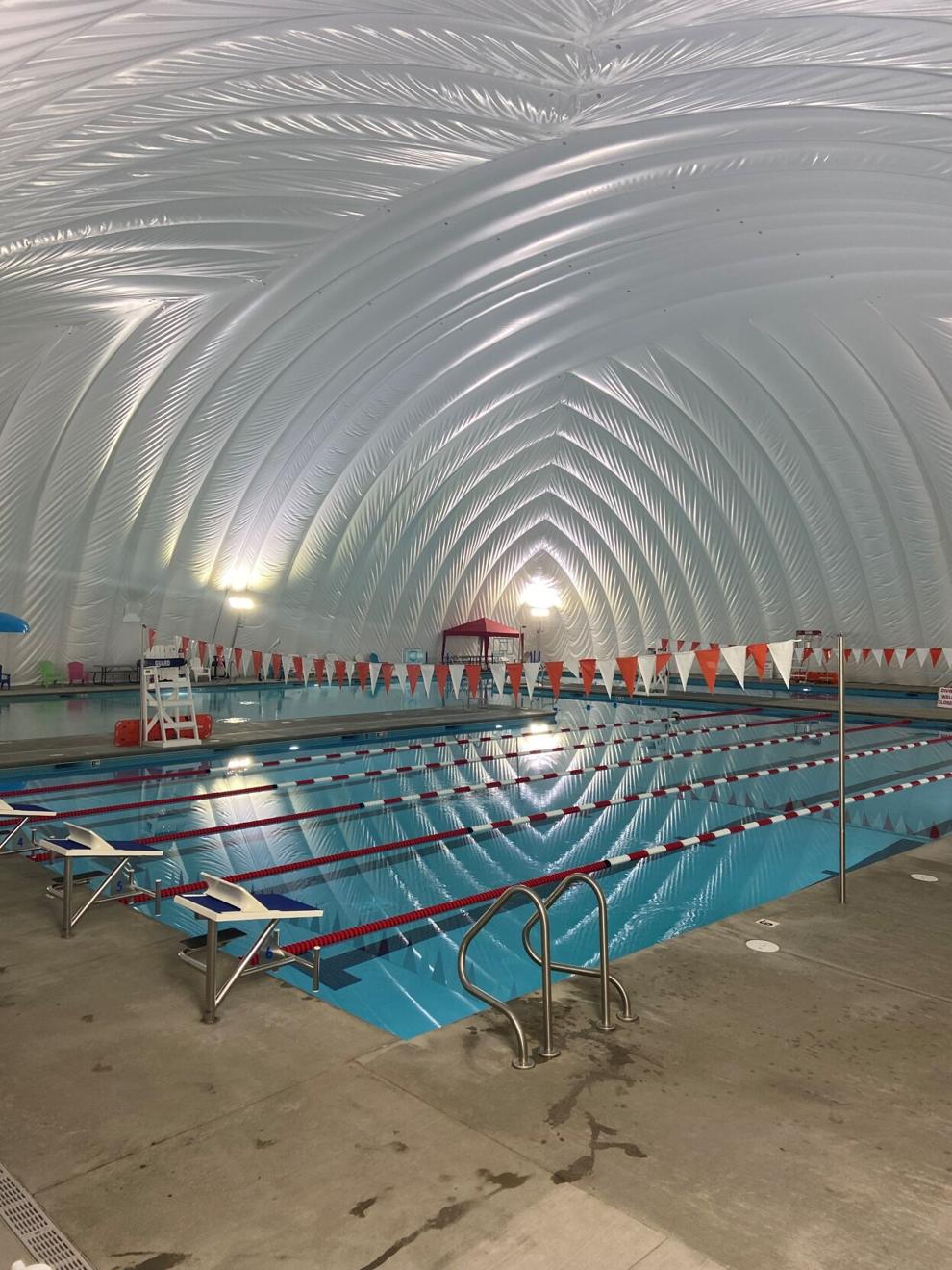 Would you recommend the course to others? If anyone wants to take the course, it's well worth knowing how to help others if the need arises. For example, we had to rescue someone, and when we couldn't rescue each other, the trained lifeguards jumped in to help. It takes work; you get banged up and sometimes bruised. I want to thank the lifeguards working at the pool for their help, and I want to thank Isaac; he did a great job.
Sports Editor's note: Rob Green also completed the course, so congratulate him if you see him.