SWANTON — Jake Toof's passion for soccer has been a defining force in his athletic journey.
Whether he's been playing college soccer or coaching youngsters at the elementary level, he's always been eager to be part of the game.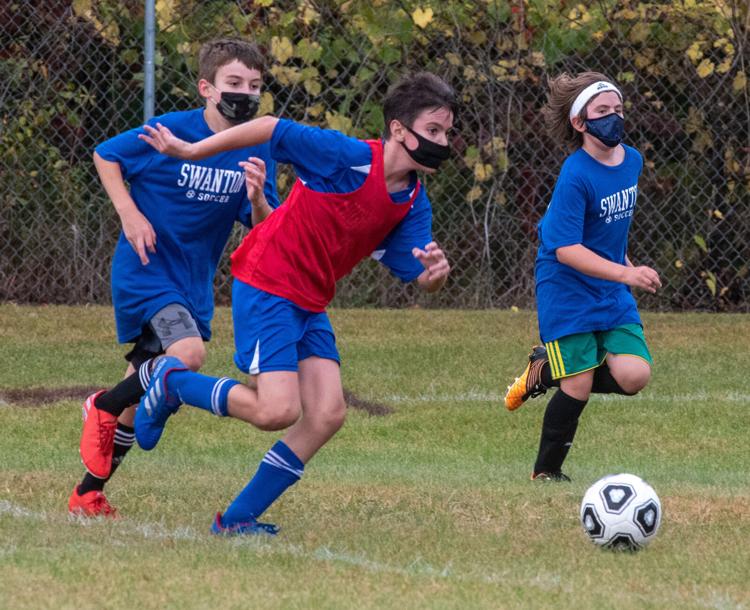 This year, Toof is coaching the 5th and 6th grade boys' soccer at Swanton Elementary with Steve Martel; he's also coaching the U10 boys for Northern United with Krisy Tatro.
"Inclusion is a big thing in youth sports; every kid gets the same playing time. You also want to move kids around on the field and let them gain experience playing all the positions," said Toof.
"In youth, everyone has the same role on the team. It's all about building confidence, and when you build confidence at a young age, that helps kids transition to varsity."
The development that comes at the youth level should serve as a springboard for the years ahead.
"Once players get to the varsity level, they have already figured out what position best suits them and where they feel most comfortable," explained Toof.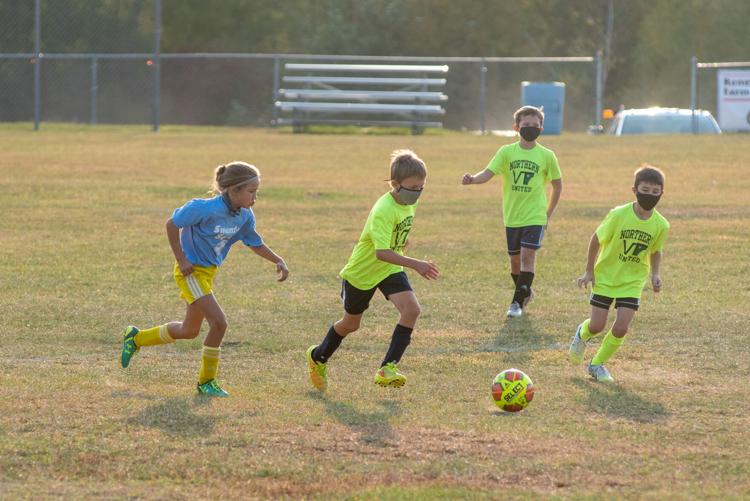 "It's all about building confidence in each young athlete and letting them know that they have the support they need to succeed. It's tough when kids are starting out, they don't always know or have friends on the team. It can be really overwhelming meeting all these new people at once."
Regardless of the athlete's age, a coach has the opportunity to help each player reach their potential.
"If you put the time in for each kid individually, you'll see an overall difference in your whole team," said Toof.
Toof began coaching 25 years ago with St. Albans Recreation and Dan Marlow's PRIDE soccer camps.
At Lyndon State College, Toof played four years of collegiate soccer and served two years as an assistant coach.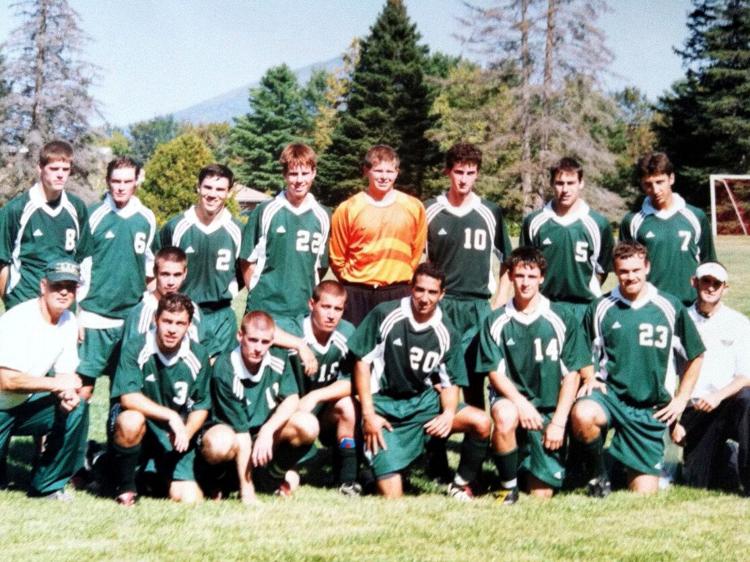 In 2007, Toof became the varsity girls' soccer coach at BFA St. Albans, where he remained until 2018.
The transition from coaching college-age boys to varsity girls required some adjustments.
"It was a bit of a change from coaching the men's side at Lyndon to coaching the women's side at BFA. The college athletes took more time to connect with; lots of players thought they already knew it all and felt they needed less coaching," said Toof.
"The players I had at BFA were eager to learn and wanted to understand the reason behind everything I was teaching them. Coaching the Comets made me a better coach."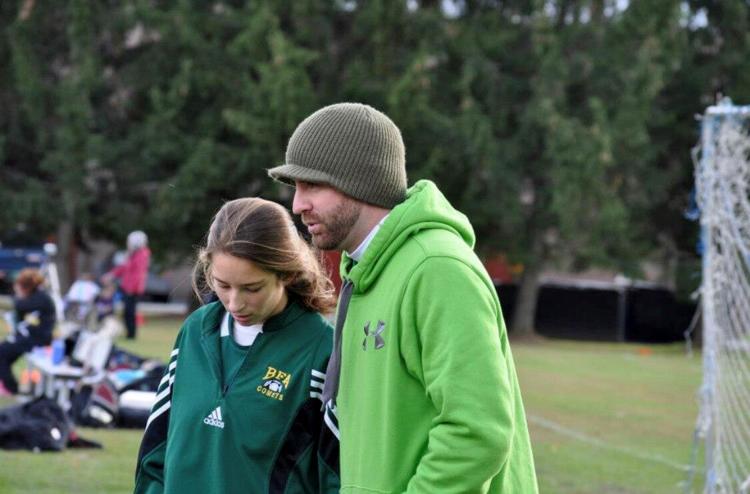 The first year Toof took the team, 115 girls came out for tryouts. Selecting the team and playing the games proved to be a fraction of what Toof would do in a soccer season.
"My first year at BFA, I had a senior captain tear her ACL in our first scrimmage. I had never dealt with an injury like that, and as her coach, I felt terrible."
"In the 12 years I was at BFA, we had numerous season ending injuries, and that wears on you. As a coach you spend six days a week for hours a day with the team. They become an extension of your own family. I wanted the best for those kids and to have their seasons taken away from them like that, leaves you feeling heartbroken for them." said Toof.
"Minus the injuries, I was very lucky to have the help of BFA athletic director, Dan Marlow. Mr Marlow was my coach and was a large part of who I became as a coach today. He's been through pretty much everything, so I was able to lean on him when I needed."
Coaching has come full circle for Toof. In 2019, he stepped down from his varsity position and began coaching at the youth level.
His own children, Hardy, Henrik, and Holden, have grown into avid soccer fans, and Toof was eager to play a part in their development as athletes.
"There's a very different reward that comes with coaching your own kids," said Toof.
This season, marked by COVID regulations, has required an even greater amount of adjusting for Toof, his children, and all youth soccer players.
"The kids want to play, whatever the rules are. They aren't happy to be wearing the masks, but they're laughing and having fun, and we are lucky enough to get to be part of it with them," said Toof.
"My kids can't wait for the season to start, they love to see their friends, and they look forward to going to practices and games."
Watching his sons grow up with the game has brought back memories.
"I played for my father as a kid and for Dan Marlow at BFA. I made my best friends playing soccer, and I created a lot of fond memories. I hope to create the same with my boys," said Toof.
"I went to Mr. Marlow's summer camp as a camper and then was asked to come back as a coach by Mr. Marlow when I was old enough. I even coached his youngest son while there.
"It was a big deal growing up to play for BFA and for Mr. Marlow. That was a dream as a kid to play on the varsity team at BFA for Mr. Marlow."
Before he played for Marlow, Toof played for his dad, Ross. Father and son also spent time coaching together.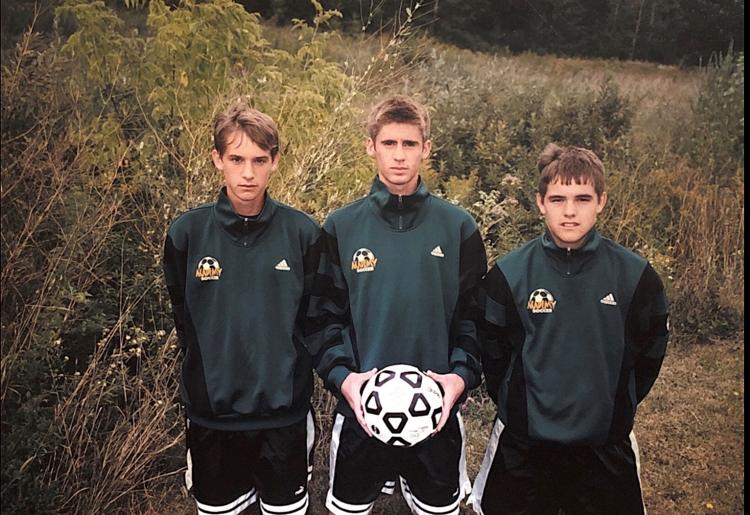 "My father coached us from the time I could walk," said Toof, "and the first year I coached at BFA, my father and Mr. Marlow's oldest son, David, were my assistants."
Now a father and a coach himself, Toof values every facet of the game.
"We're fostering relationships all the time in youth soccer. The winning and losing at these ages aren't as important as the friendships created," said Toof.
"Tim Fugere, my assistant coach in high school, before every game would tell us to remember the feeling we had when we first stepped out onto the field. I think of that every time I step on the field and enjoy every minute being out there.
"My dad was always a kid at heart when he coached us, I try to do the same thing: make it fun"