FAIRFAX — Kolton Gillilan is well-known in the Fairfax community for his athleticism. Many may not know he's got another passion in life--the sport of Snocross.
What do you love about Snocross? "The adrenaline rush, of course! It's like no other sport I've ever played. The end of a playoff game? It doesn't compare. Have you shot a big buck? This is ten times more exciting."
It's a family thing: "My father competed in hill climb races, where he'd race a super-charge snowmobile up a mountain course, and my brother raced in the RMR circuit. I started racing in the 125 Class when I was four."
Racing for Polaris: "I began racing four years ago for the biggest team in the east, Team Southside Polaris from Massachusetts. They've been great to me, and I'm thankful for the opportunity they've given me."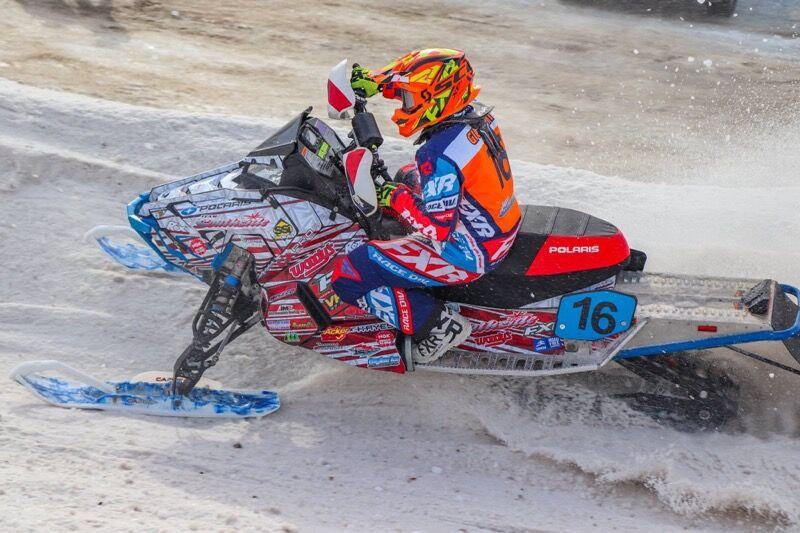 What do you look for in a snow machine? "I'm looking for speed, power, and handling, and I need to be comfortable. The suspension is important, and so is the feel of the clutch. I race a Polaris 600, and I get a new machine every year. There are so many improvements to race sleds every year; we keep the sled from the year before as the backup sled."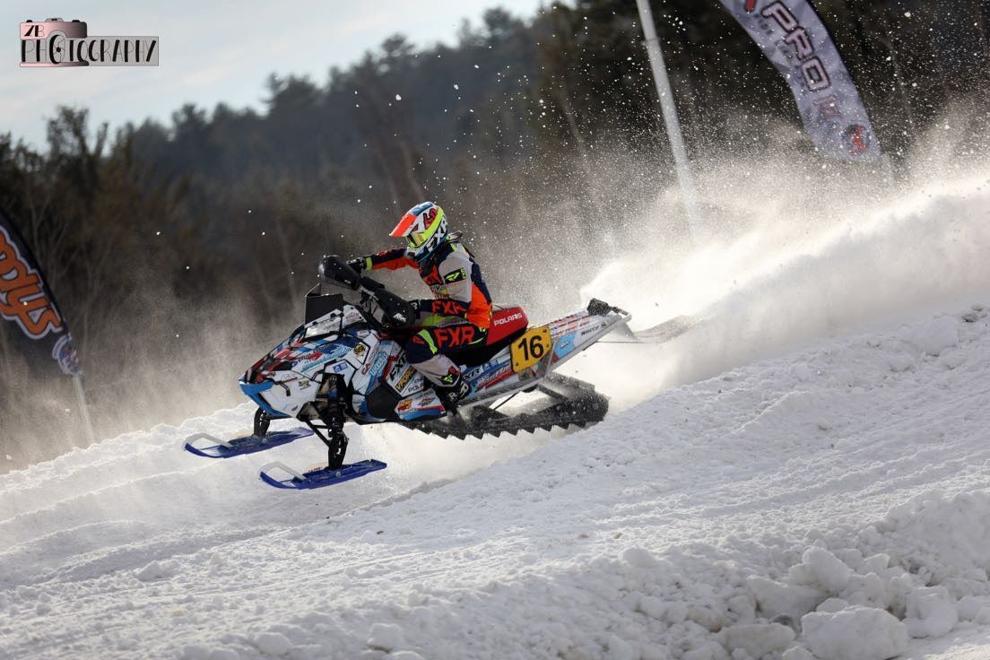 Green means go! "You line up in a row on the track, the starter raises his hand, palm up, the light turns green, and you go. The start is very important, there's lots of strategy, and everything is happening fast. We're going 30-40 mph on the straightaways and jumping 50 to 100 feet in the air."
Time to fly: "There's a rush when you hit a jump, but you really don't know how much throttle you need to use. It can be brutal trying to control a 600-pound machine while flying through the air; it comes down to who's willing to push themselves further."
Stick that landing! "You have to read yourself in the air. If you're coming long, tip up the front. If you're landing short, stay flat. If you hit the jump right, you angle down because there's often another big jump coming."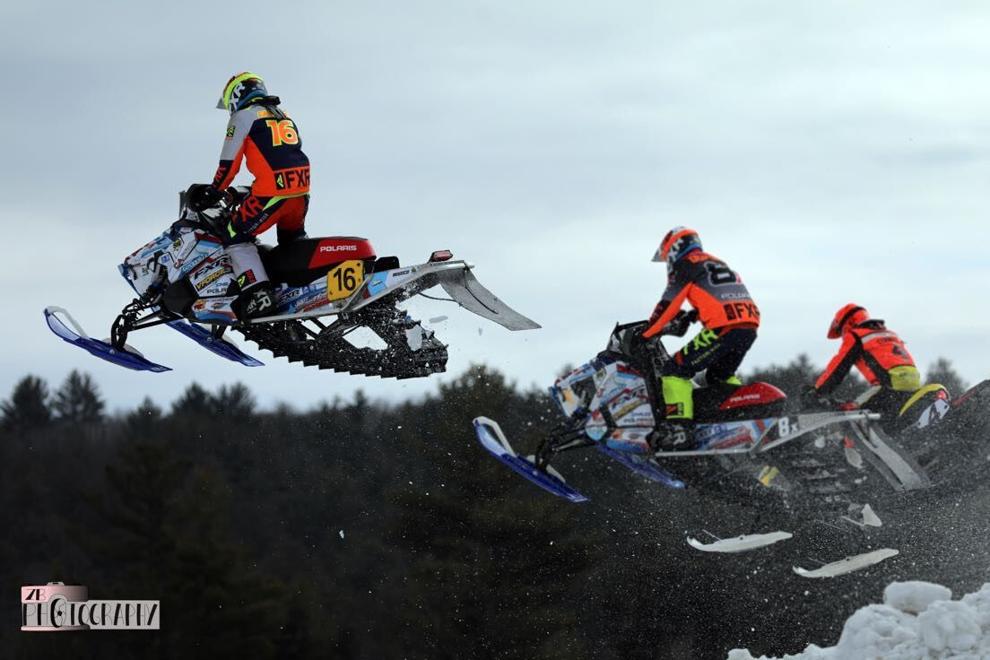 Tell us about the crashes: "I raced at Louden, NH, last year. It was a downhill start into a big sweeping left-hand turn, and we were three-wide on the first triple. The rider to my right didn't have enough speed, and his ski hit the back of my sled. I was free-falling with a 600-pound sled chasing me to the ground. I hit the ground, and the sled landed two feet to my left."
Conditions can change throughout the day: "You can come off the track, and when you race later, it can be totally different. Sometimes it's raining, and your goggles ice over. The snow dust is also really bad; if you're not in first, you're getting roostered by the other sleds."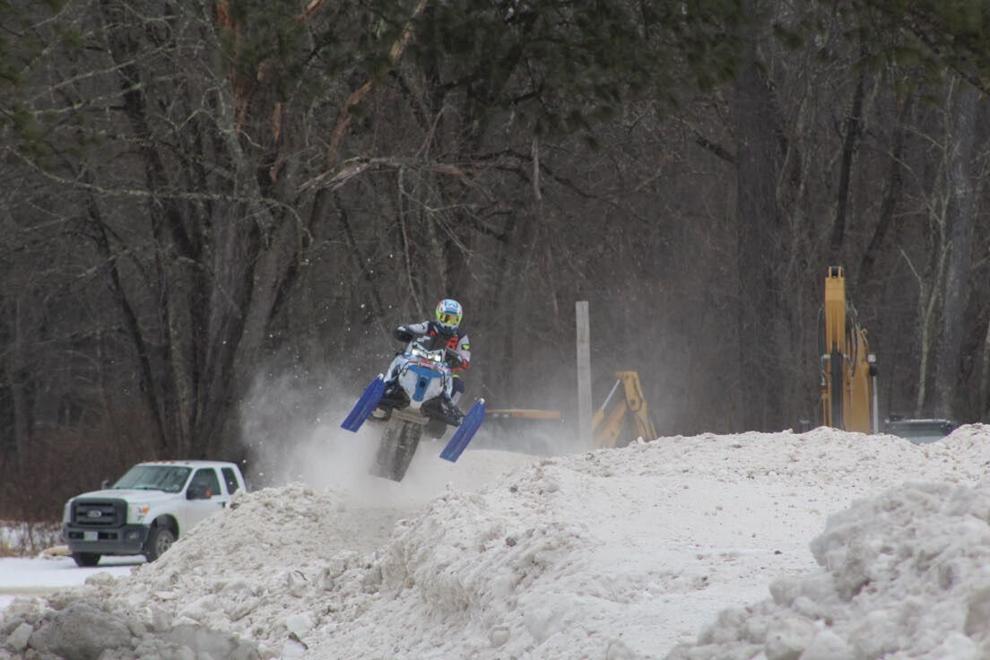 Finding the finish: "In a close race, the way you ride is the determiner. You have no peripheral vision. Two years ago, racing for the championship, three of us were neck and neck. I was behind by two feet, bumping into the other racers in the corners.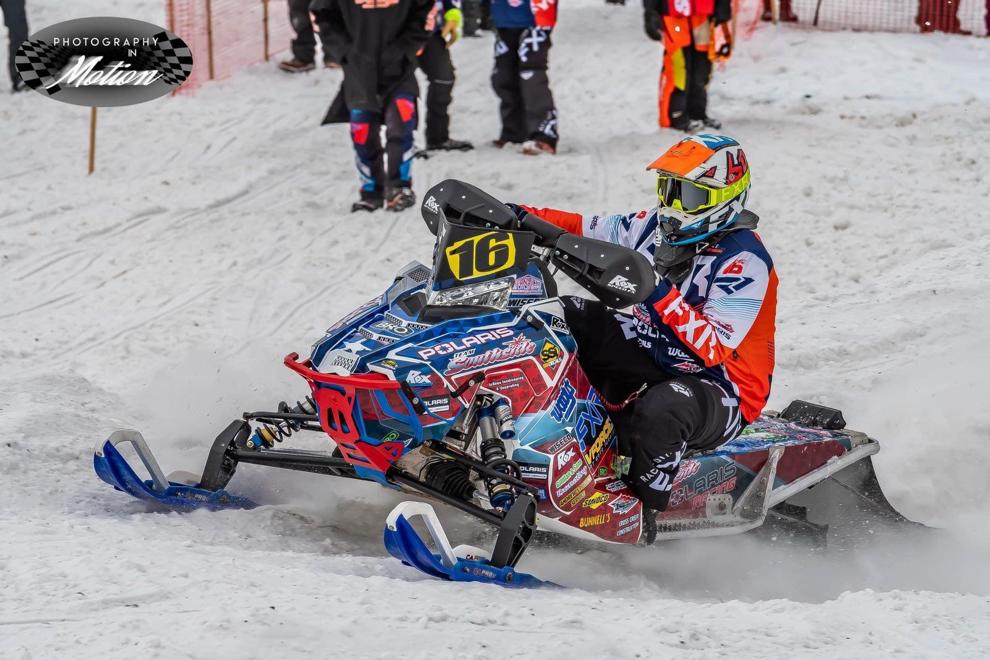 "I couldn't see anything; I'd go over a jump, clean my goggles, and lose my vision for a couple of seconds. You often have to guess where you are in the pack. Usually, your crew chief tells you where you're placed."
Gillilan is currently playing basketball and racing in the Eastern Circuit with Team Southside Polaris. He'll be in-state in April for a race scheduled at Smuggler's Notch.