SWANTON/ANNAPOLIS, MD — When Leif Mitchinson graduated from MVU in 2013, he had no idea he'd be graduating from the Naval Academy seven years later.
"You learn to adapt and overcome in the military, and that's something I practiced at MVU," said Mitchinson.
"I pole vaulted in high school, and MVU didn't have a pit; I'd practice all week without a pit and compete at a meet. I ended up taking fifth in indoor track at states and top ten at states in outdoor track."
Self-improvement is a crucial element of success; ask Elle Purrier.
"You can always find some way to improve yourself, even if you don't have all the tools and implements. That's something Franklin County athletes have to be accustomed to. The socio-economic structure is good at breathing resiliency in athletes," said Mitchinson.
"We don't have top tier facilities, but we produce people like Elle Purrier, who never had state of the art facilities until she attended the University of New Hampshire. She had grit and determination, and that's the 'FC charm' a lot of people don't put stock in. It's good to see our athletes get recognized and compete at the next level."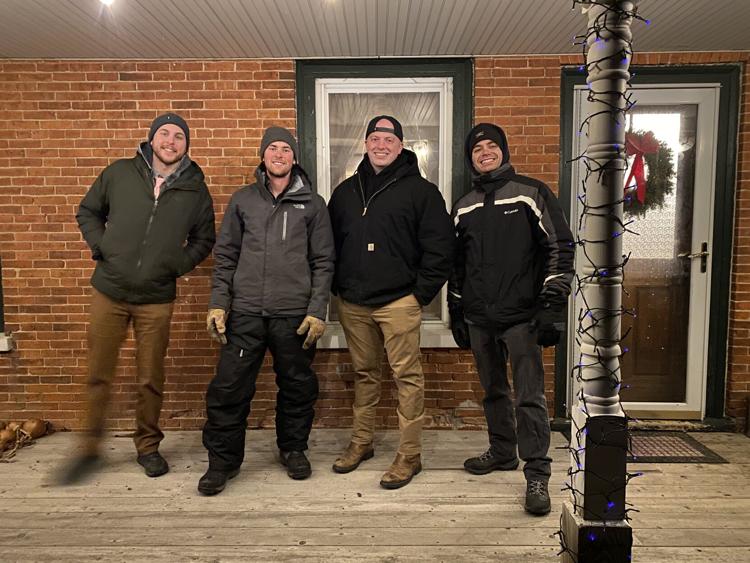 For Mitchinson, track and field mirrored society.
"The beauty of track and field is that it represents a real-world community; it's very team-focused, but everyone can also find their individual strengths and weaknesses and work to find their specialty," said Mitchinson.
"We hear that in the military as well. What career do you want to pursue? Find people you share a common goal with, and give it your all."
High school sports gave Mitchinson a voice and a vision.
"I announced basketball and baseball games and wrote Messenger Sports articles during high school. I had the honor of announcing the game when my friend Matt St. Amour scored his 2,000th point," said Mitchinson.
Mitchinson enjoyed competing in state tournaments and traveling to compete with his friends in the 4x400 meter at New Englands.
"My memories of high school are summed up by feelings and not by events. Being an announcer, athlete, and writer, I vividly remember interactions with coaches, like spending time with Dave Rouselle, and Jay Hartman," said Mitchinson.
"Within Eastern philosophy, it's all about the process, not the outcome. In Franklin County, our athletes gain more in the process than the outcome. Sports aren't a 'way out' but a way to grow, and some of the best young men and women we produce are our athletes.
"As a young adult, you don't have a lot of your own agency you can and can't control. Sports are one of the institutions that you don't have a safety net. No one is saying you have to make the team, get playing time, or win the game. That's up to you. High school sports are the first 'cold bucket of water in the morning' for many people.
"My track coach Steve Rizner said that if you're not performing to the level you want, it's up to you to get to that level. He could help with technique and workout plans, but the output is reflective of input.
"The athletic leaders I was associated with in Franklin County were wise in their experiences and commitment and often were MVU or Vermont athletes. It wasn't about wins and losses as much as the process and the young adults they were building."
After graduation in the spring of 2020, Mitchinson will continue training as a Navy Pilot.
"I joke that I've just gone through four years of rigorous training so I can move up 20 feet in the aircraft," said Mitchinson.
"I can tell you with 100 percent certainty that when I graduated from MVU, I had no plan to join the military. Now I'm at one of the top engineering schools in the country. Process and outcome--this is what happens when you become addicted to self-development."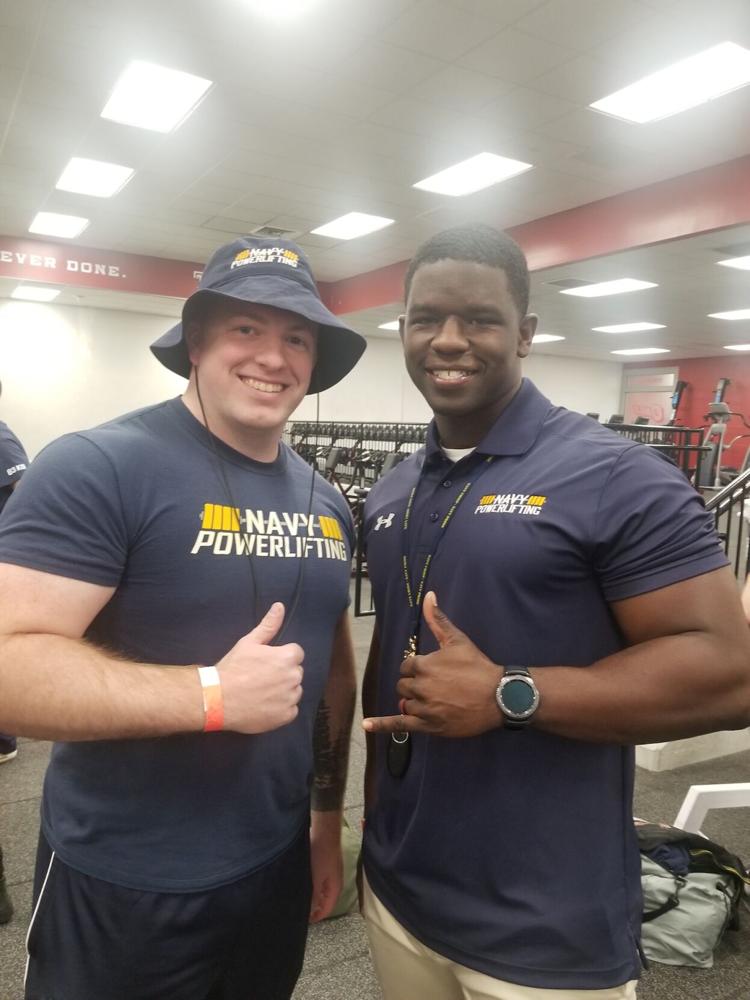 Mitchinson is still competing, now as a member of the Navy Powerlifting Team.
Mitchinson, a senior group leader on the team, joined as a sophomore after playing rugby his freshman year.
"In a normal year, we compete around the country. We train because we love the sport; competing is an added bonus."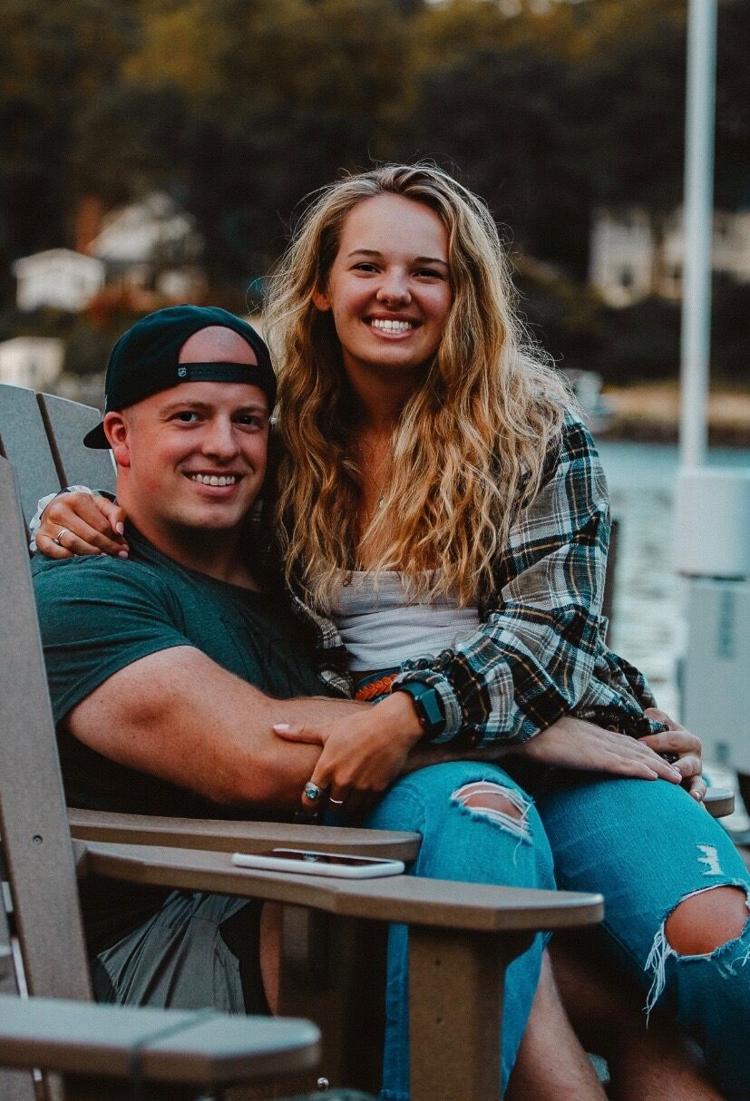 Mitchinson recalled a conversation with his fiancee, Cammy Rouser, also a member of the Academy.
"Our high schools aren't meant solely to produce individuals to remain in the county. It's noble to do so, but it's not required.
"Whether it's sports, academics, or the military--there are opportunities that are open to you if you're from a small town and you want to branch out," said Mitchinson.
"It took me a while to get to where I wanted to be. Sometimes it's about taking a route you didn't expect or letting the process play out around you. If you're not willing to trust yourself to find that adventure, you may be holding yourself back."