FRANKLIN — Jenne Hull spent her high school years at MVU, graduating in 2014 as a multi-sport athlete who played soccer, basketball, and ran track.
After graduating from UVM with an education degree, Hull moved to Colorado and taught at the elementary level.
While in Colorado, Hull volunteered as a goalie coach at the high school level and was the assistant coach for the girls' program this last year.
"I got into coaching to give back to the community," said Hull.
Teaching and coaching in Colorado got Hull thinking about her future.
"I wanted to get back to the community I came from. I was thinking about how I was raised, and I began thinking about the farming community where I grew up," said Hull.
Hull recalled her home farm's trying times.
"Milk prices tanked while I was in high school, but farmers just put their heads down and kept working," said Hull.
"They were barely surviving, all while trying to implement new practices and innovations."
Hull began to form a plan as she thought about the hardworking people at Riverview Farm, where she grew up.
"Farmers typically don't get a balance of representation in the media on the broad spectrum," said Hull.
"There's a lot of debate going on, and farmers often struggle to show the community all they are doing to comply with new rules and regulations.
"I was hoping to share their perspective and let people know how hard farmers are working to better their communities.
"I went out with a goal: Authenticity and honesty to share the perspective of Vermont farmers.
"I felt I had a good position, growing up in a farm family, to reach out to farmers and give an inside look at our farms."
Hull began with Riverview Farm in Franklin and expanded her reach as opportunities arose.
"My knowledge of farming is increasing every day. It's exciting to learn about the impact of some of the innovative practices, like no-tilling and manure injection," said Hull.
Hull returned to Vermont for a vacation in the summer of 2019. While she was home, she filmed her sister, Mikayla, caring for the calves.
That summer, Hull recorded footage of Riverview owner, Mike Benjamin and herdswoman, Ashley (Woods) Paradis.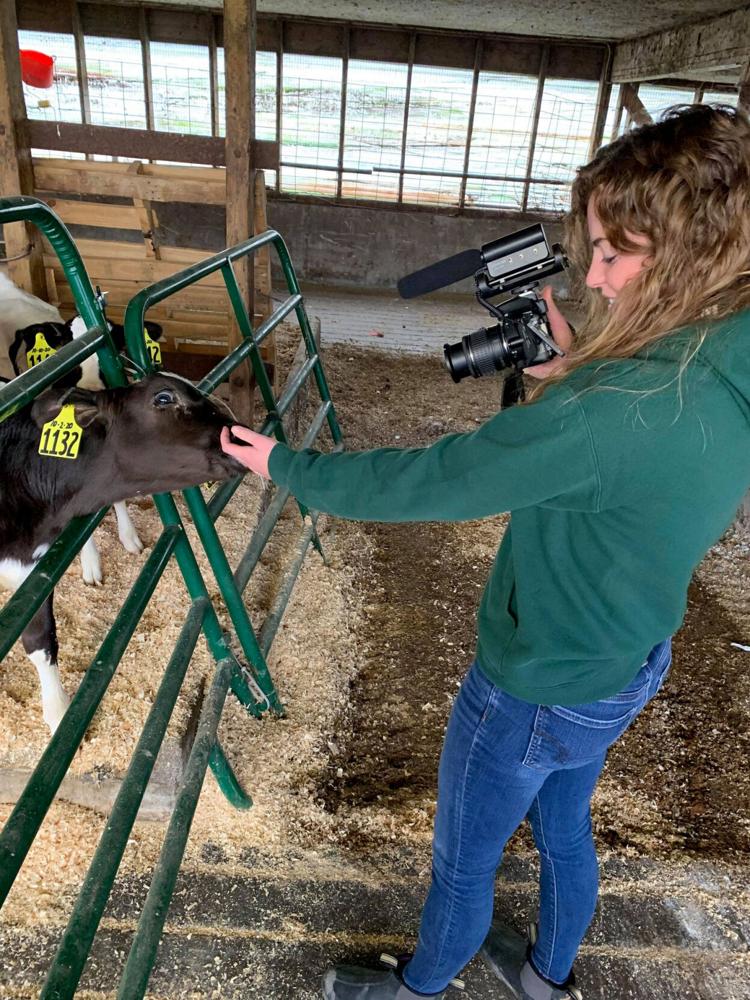 In July, Hull visited and filmed at the Choiniere Family Farm in Highgate before heading back to Colorado.
On the Choiniere farm, Hull filmed the operation of a small, completely organic, family-owned farm.
Hull returned to Vermont for Christmas and followed Jamie St. Pierre of Pleasant Valley Farm on January 1, 2020.
"After I visited Pleasant Valley Farm, Mandy St. Pierre suggested doing farms around the state," said Hull.
Hull returned to Colorado, and shortly after returning, she knew she wanted to move back to Vermont.
"When I moved back, I had no funding for the Follow a Farmer project," said Hull, "but I knew I wanted to pursue it."
Hull began working as a reading interventionist at Richford High School; she also began researching grants for Follow a Farmer.
Breakfast on the Farm awarded Hull a grant toward the project.
"That funding was a God-send. It was great to get that funding and be able to start," said Hull.
"I'm teaching during the week and spending time on the weekends traveling around the county to meet with different farms."
The Vermont Dairy Producer Alliance has also donated toward the project.
Hull has spent time on Aire's Hill Farm, Howmars Farm, and worked with multiple local farms for a Harvest Toast video celebrating this year's cropping season in the dairy community.
She is currently working with the Champlain Valley Farm Coalition to reach out to farms in that area.
"My goal is to get around the state. If one of the Addison farms is interested, it will be the first one out of the county," said Hull.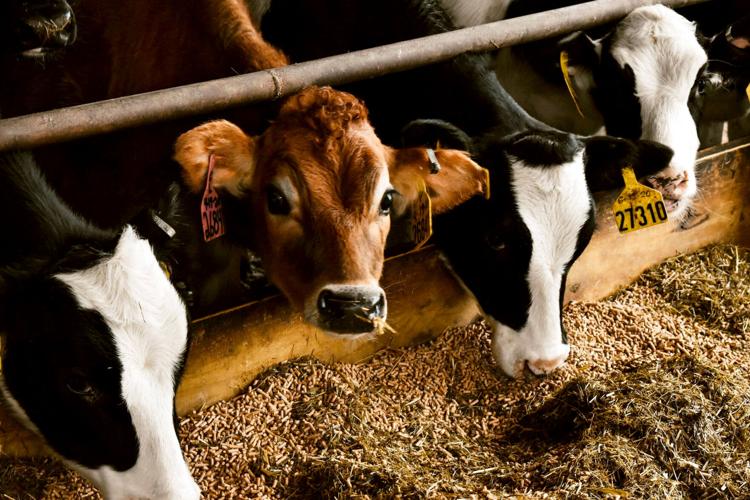 Hull's goal is two-fold; she produces videos with documentary and promotional content.
The documentaries focus on education about farm processes and the innovative practices that are becoming more common within the Vermont dairy industry.
The latest documentary, covering the practice of manure injection, was produced after representatives from Ben and Jerry's visited with UVM Extension at Riverview Farm to be educated on the process.
Promotional videos showcase what local farmers are producing.
"Many farms aren't open-door. These videos are created to promote dairy and let people know the behind the scenes of what this large Vermont industry is doing," said Hull.
Hull has been pleasantly surprised at the enthusiasm of the younger generation of farmers in Franklin County.
"People like Matt Choiniere and Jamie St. Pierre wanted to share about farming," said Hull.
"They are so excited about being involved in the industry and about the new practices they are adapting to increase cow comfort and remain sustainable."
Hull has also enjoyed learning the history of the families on the farms she's visited.
"It's interesting to see how the families got into farming, and it's amazing to see the transfer of the farm from one generation to the next," said Hull.
"I enjoy showing the whole lifestyle, not just the job."
Hull's goal is to release a new video every two weeks, and she's eager to represent a cross-section of farms.
The average video is three to five minutes long and gives an overview of the topic being covered.
"I like the variety, and my overall goal is to show the perspective of Vermont dairy farmers," said Hull.
"I love exploring the farms. The farm environment is always comfortable, and everyone is so friendly--all working together toward a common goal."
The response from the local community to her videos has been encouraging.
"The community support has been amazing. One video I released had 15,000 views and over 300 shares," said Hull.
"The support for the dairy industry has been wonderful to see."
The success of the project in Franklin County has been inspiring, and Hull is eager to venture out.
"I'm interested to see how the rest of the state will respond and if it will be as enthusiastic," said Hull.
"Whether people disagree or agree with the video, the point is to educate people on the reality of farming today."
Hull's eagerness to give back to the community that she grew up in grew from the support she received as a kid.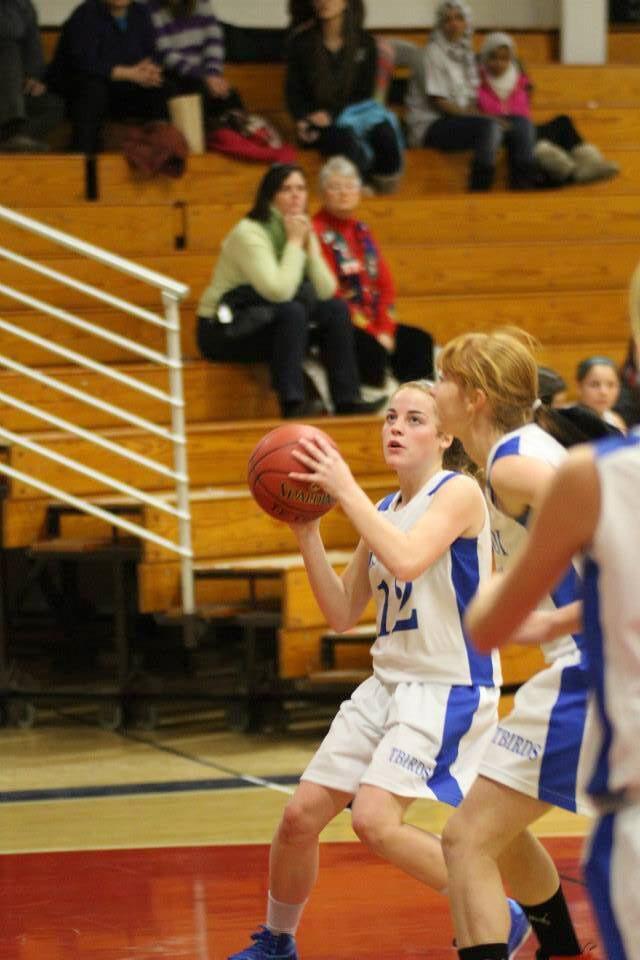 "The community within the teams and the community involvement that was fostered through high school athletics left a lasting impression on me," said Hull.
"I remembered the people who influenced me. I had a volunteer goalie coach throughout middle school that was very foundational and then Dan Marlow's soccer camp helped me tremendously. When I got older, I volunteered at the camp.
"That community involvement and the desire to give back was inspirational to leading me to this project with the farming community.
"I wanted to invest in the dairy community, just like the community invested in me."
Anyone interested in following Hull's work can find her on Facebook @followafarmer