ST. ALBANS — Rene DeLaricheliere is no stranger to a fierce battle on the diamond, but last year, his greatest fight had nothing to do with baseball.
In May of 2019, shortly after moving his family to North Carolina, DeLaricheliere was diagnosed with cancer. He began his nine weeks of radiation and chemo treatment just before the Fourth of July.
"It was certainly a surprise. The experience is very humbling, and at no point did I feel like 'why me?' Every day I saw young kids, moms, dads, and elderly from all walks of life in worse shape than I was."
Throughout his treatment, DeLaricheliere kept a distant watch on the teams and players he was so fond of in Franklin County.
"I'd be getting updates on the Post 01 American Legion games from my friend and parent of one of the players, Rob Liscinsky. The updates helped me feel part of the team. They were battling every game, and I appreciated feeling included. It was my baseball medicine," said DeLaricheliere.
The support of the baseball community back in the northeast lifted his spirits.
"The guys from the Adirondack and Keene tournaments and teams from Canada and all the Legion coaches would check on me. Even our longtime rivals Essex and Colchester reached out, it really meant a lot," said DeLaricheliere.
"We can be competitive on the baseball field, but they are my baseball family. It was humbling, and the depth of appreciation can't be measured."
"Sometimes, a message came on a really bad night and lifted my spirits. I remember, one night, the Legion team won on a walk-off, and it was awesome getting the play by play via text. I felt every at-bat like I was there.
"Those updates and post-game baseball calls and texts from Head Coach Josh Laroche and the Legion guys would be such a pick-me-up during some pretty low moments."
In 2017, the Post 01 baseball team won the Vermont American Legion State Tournament, the first in 83 years for the area. DeLaricheliere drew strength from that season.
"The Captain America shield was big that 2017 year. I loved what it stood for, and I embraced that during my treatment. Never give up and keep fighting!" said DeLaricheliere.
The 2017 year was, in many ways, a culmination of decades spent by DeLaricheliere and others in the Franklin County baseball community.
"I began coaching Little League in St. Albans when my son Andrew was eight. I always tell people that if it wasn't for that Little League field, I'd never have met many of my closest friends and so many amazing families," said DeLaricheliere.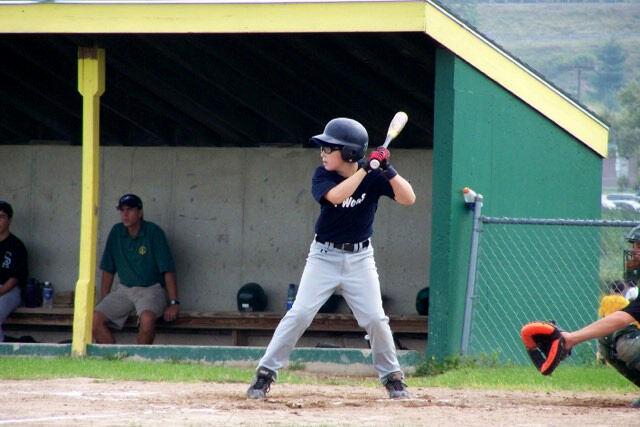 "I look at Brian Bouchard, Mike Connor, Bob Berno, Dave Bushey, Jeff Morrill, Scott Ede, and so many others I coached with from Little League to the Vermont Jays, and some in Legion. They are like family to me. "
DeLaricheliere and his family moved to St. Albans 24 years ago, and as his children grew, he found more opportunities to impact the community.
"I got involved in Rec Soccer, Babe Ruth, and joined the Little League board," explained DeLaricheliere.
"Being part of saving the Little League Rotary Park fields will be a big part of my life forever. When I'm back in town, I love to drive by and know that they will be here long after me playing this great game."
When his Little League days were over, DeLaricheliere and Andrew went on to Babe Ruth.
"The 13-year-old All-Star team for Babe Ruth was a special group. It was great working with kids from all over Franklin County," said DeLaricheliere.
That team won the Vermont Babe Ruth District and State Tournaments and went to Regionals.
"One of the speakers at the regional tournament, a sportswriter for the Boston Globe, reminded the players to remember how lucky they were to be there. Many play or coach baseball but never get this far. It was a great accomplishment for these young men," said DeLaricheliere.
After Andrew finished his time with Babe Ruth, elevating the Vermont Jays baseball team, a program now in its tenth year, was DeLaricheliere's next baseball venture.
"The Vermont Jays years were so much fun and full of memories I'll never forget. We had kids coming from long-time rival teams to play baseball. They joined forces and played some amazing baseball all over New England and Canada. These families and young men, now in their late 20's, will always be very special to me, and we still keep in touch," said DeLaricheliere.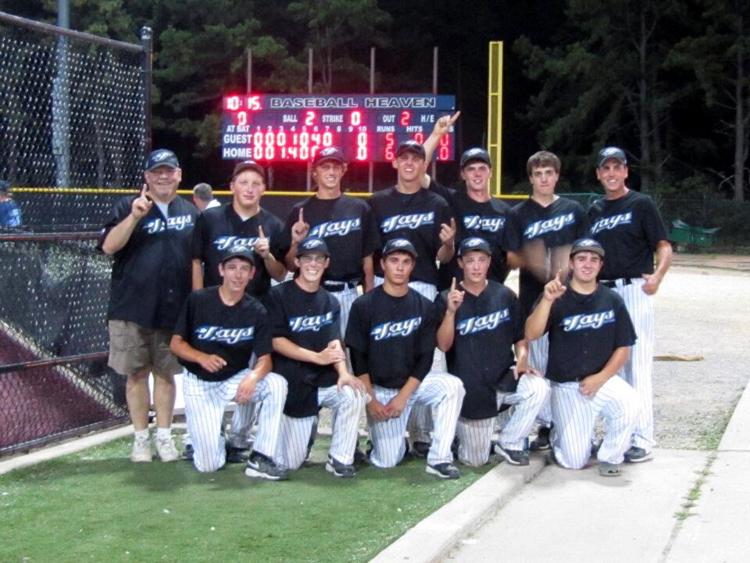 "One year, we played 60 games and ended the season in Montreal in October, winning the tournament on a suicide squeeze bunt!"
After coaching the Vermont Jays, DeLaricheliere was asked to coach the Post 01 American Legion baseball team.
"The Legion members have given so much; We wanted to represent Green Mountain Post 1 without having to take away from their budget. Our goal was to find a way to fund the program with the Legion's help. We are truly honored to represent them," said DeLaricheliere.
"Bill Bronson and the Board has been a phenomenal partner in the program; Bill has been supportive and dedicated to the Legion and the baseball program. We could not do this without him."
After Andrew aged out of Legion, DeLaricheliere continued coaching, for the love of the game.
"I've met so many great people along the way," said DeLaricheliere, "including coaching with Tim Combs, Dylan Newton, and Nick Swim. We may have different styles, approaches but we learned from each other and worked well together."
As work situations changed, DeLaricheliere knew he'd need to enlist the help of others. In 2017, he asked Joshua Laroche, who'd coached the VT Jays the year before, to coach the Legion team.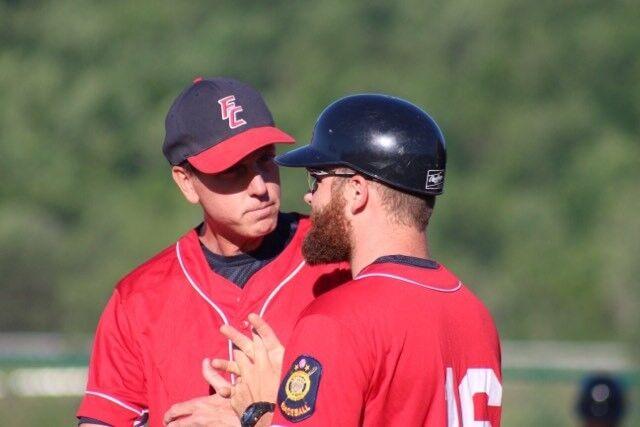 Laroche, his brother David, and Reece Tanguay of Essex (a former VT Jay), all college baseball players, came alongside DeLaricheliere.
"Sharing the VT Legion State Championship with those guys was such an amazing moment. Seeing them from players, to coached and then to State Champions together--unbelievable!" said DeLaricheliere.
"I was there with people I had coached and taught, and to see them participate in that was a gift. Reece, Josh, David, and their families are such great support and great people. They are young, talented coaches with amazing futures.
"Just two years before, Reece, Josh, and David — were in the state tournament playing against each other, and now they were coaching it; that was fantastic."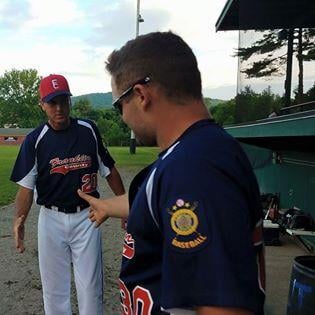 DeLaricheliere recalled the guys who played for the 2017 team.
"We had Caleb Laroche, Tucker Gaudette, and Richard Walker--giants of men! And then we had some of the shortest guys," said DeLaricheliere, chuckling.
"We had basketball, football, and hockey players, many who were state champions in multiple sports; together, they played amazing team baseball."
Greatness isn't always immediate, and the 2017 Post 01 team exemplified that.
"We lost our first few games, but our young coaches found their rhythm and their place. We were all trying to find our chemistry.
"I was able to help as a bench coach--help everyone stay engaged on every pitch, and in every moment, " said DeLaricheliere.
"I would love nothing more than to sit and watch every one of those games again. I'll never forget them in my head, but watching that last fly ball get caught was phenomenal!"
The catch DeLaricheliere recalled, ended the title game on a steamy summer night in White River.
In left field for Post 01, Ryan Boucher tracked down a high fly ball, earning the final out of the tournament and securing the Franklin County boys a trip to Regionals.
"It was a 'they said it could never be done' kind of feeling! I knew we could," said DeLaricheliere.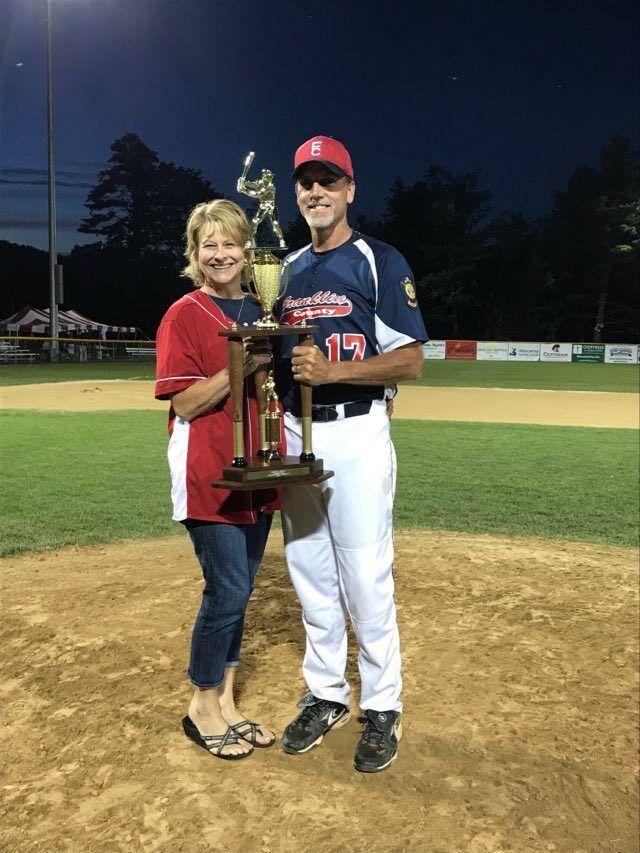 "That team was ready to go! The energy was so good. And I had my daughter Jenny and my with me. My father passed away that March, and I wish he could have seen that win!" said DeLaricheliere.
The turning point of the 2017 season for DeLaricheliere came in a hotly contested game against South Burlington at Dorset Park.
"We had this unbelievable, extra-inning back and forth game. My grandfather died in a plane crash on that field, and my father died on the 11th. When we went ahead on the 11th run, I knew we had it. The rest of the season changed, and from then on, I knew the rest of the season would be special."
State titles are epic achievements, but the bonds formed on and off the field are equally precious.
"Watching these boys--the friendships--we had guys from all over Franklin County and Stowe; we had guys from nine schools. To have them come and play that kind of baseball was incredible," said DeLaricheliere.
"We had teams with just as much or more talent in previous years, but that 2017 team was magical, and that win was the last game I really coached."
Looking back over the last twenty years, DeLaricheliere is grateful for the time he's spent on the diamond.
"Coaching isn't about competition, it's about contribution. Everyone wants to be part of it. It's a game and we need to remember that. When you take a team, you should take players knowing they will play. Playing is what is the fun part.
"In 20 years, I'm sure I've upset some people, but I've never gone into a coaching situation trying to make someone's life miserable.
"I always looked forward to bringing players up and seeing a solid lineup from one to nine; we didn't need a superstar. It's always rewarding to see kids improve and succeed!
"It's amazing that I can't tell you what I did last Tuesday, but I can tell you where I was when Caleb got cleated, when they said Jake interfered on third base, and when Reece had one of the most amazing plays at short in Newburg, PA.
"A Skyler Bushey home run every time on his birthday, Jake Moore's perfect bunt, my son Andrew's hit and run to move Kevin Guild from first to third, like it was yesterday and I remember it all!
"I'm very blessed that I had a chance to be in a community that allowed me to spend a lot of time with their young men and women through sports. That's what made going to work okay; I had the chance to play ball! It's been a true gift."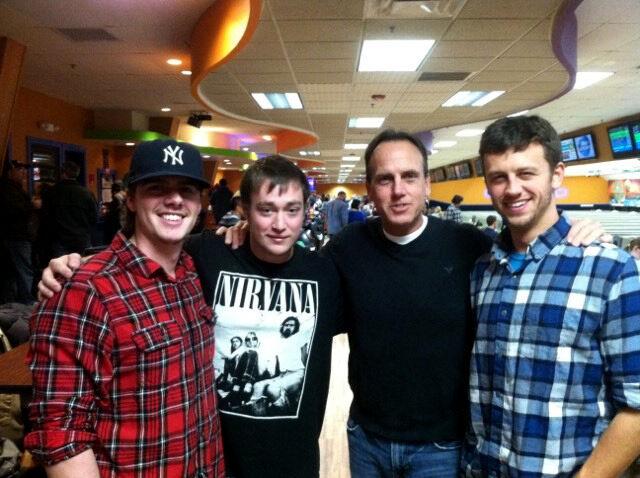 DesLaricheire is beating cancer, to date. He is in the 6th inning of a 9 inning battle but he says he is leading comfortably and looks to close this one out with a win!