ST. ALBANS — Connor Wood has spent the fall and winter skating with the NAHL (North American Hockey League) Maine Nordiques, based in Lewiston, Maine.
"I didn't have any expectations going into this year, but we've played around 15 games. It's tough with all the traveling restrictions in New England."
As with many teams, the Nordiques haven't had a normal season due to Covid-19 restrictions, which affects the opportunity players have to be seen by scouts.
"The exposure part is very different this year, just like it's been for seniors in high school since no one can go to games; watching a game on the computer may not be a difference-maker in getting a scholarship," said Wood.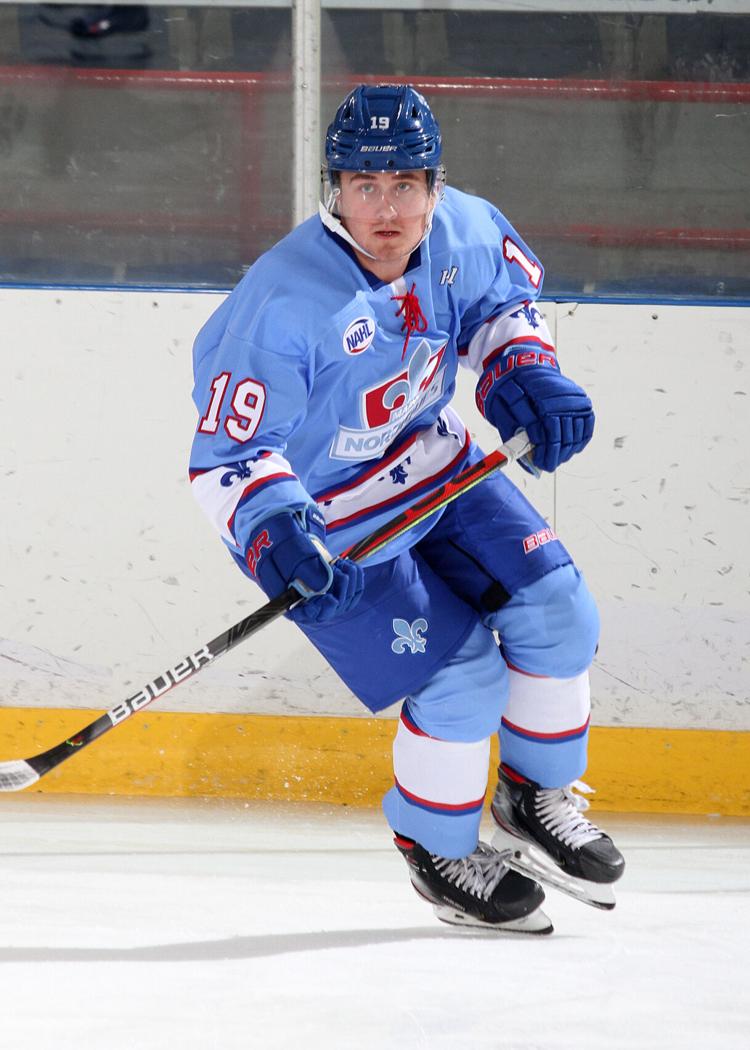 The NAHL did extend the 2020-21 season, hoping players would have an opportunity to be seen by scouts from DI colleges and the NHL.
Even with the challenges of Covid, Wood has had the opportunity to grow as an athlete and a person.
"We have a veteran group of guys in the league; getting to meet them and have their guidance has been great.
"Everyone has a different experience with hockey, and coming together and sharing that is something I've enjoyed. It's been a tough season, but we're all going through it together," said Wood.
"A lot of guys have played a couple of years of juniors--some in Saskatchewan, others in different teams in the North American League."
Wood graduated from Cushing Academy in Massachusetts (2020) before committing to the Nordiques.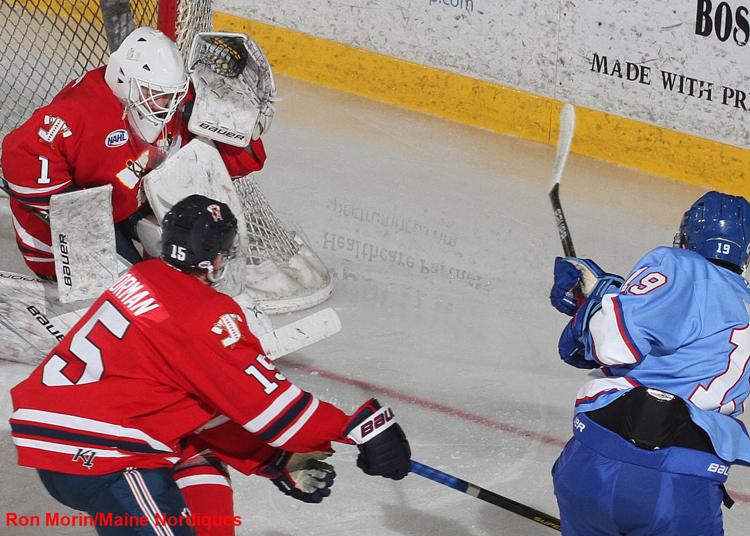 "There are a lot of guys who've been in my shoes before; it's good hearing their experiences and sharing our different views.
"One of my best friends on the team is from Calgary. He's gone through four different leagues in three years. It's cool to see what some people have been through to get where they are. Hearing that from him was cool."
As a skater, Wood has had to adjust to athletes' size and strength in the NAHL.
"The NAHL is much faster, and the players are older and stronger. It's been great to play with the older guys," said Wood.
"A deep group of older skaters can show you what it takes to succeed. You let them guide you and take everything in. I've been focused on watching what the older guys do and adding that to my game."
Playing for a talented team isn't anything new for Wood.
"At Cushing prep school, I played on a deep team. Every day in practice, it's important to bring your game and work as hard as you can. You could lose your job at any moment," said Wood.
Wood brought that attitude and work ethic with him to the Nordiques.
"You're not going to be the top dog on a new team. You have to start from the bottom and work your way up."
Wood got to put his skills to work immediately in the NAHL.
"My first game, I didn't know much about the league, other than it was good, and I went in with zero expectations. I scored the first goal of the season."
Wood looks forward to the time he can play a game in front of the crowd at the Nordiques' home arena, the Colisee.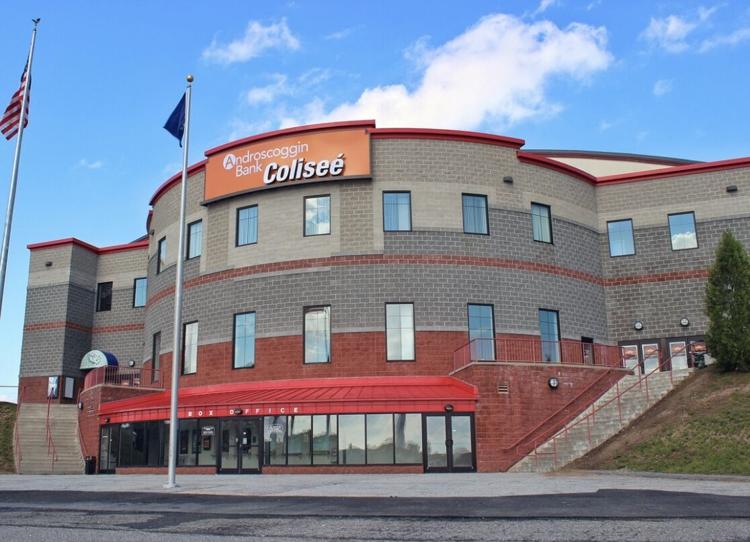 "Playing for BFA St. Albans and making it to the championship at Gutterson was a great experience, and I was excited to have that 'packed house' experience with the Nordiques," said Wood.
"The returning guys have told us they feel bad because we've never experienced what it's like to play at our arena when it's full! You have to build your own energy right now."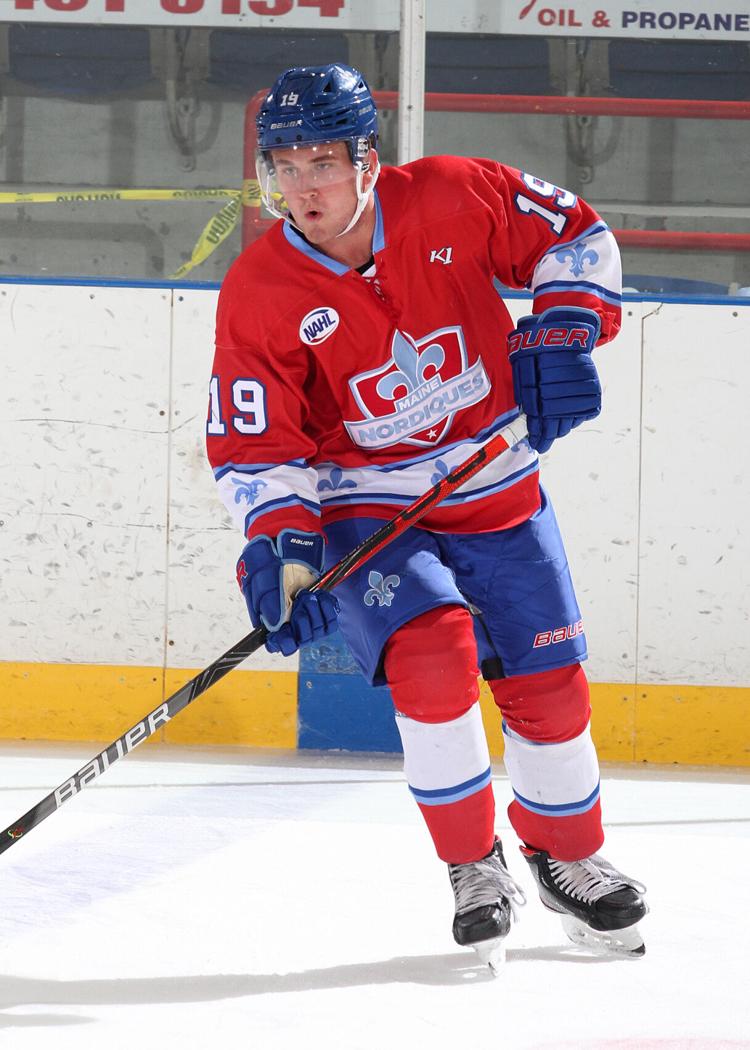 Wood hopes his time with the Nordiques will lead to another chapter in his hockey career.
"I'd like to play for two years in the league and try to get a scholarship to a college. And I'm hoping the team can win the Robertson Cup this year in the North American League Championship," said Wood.
"Our team is first in our division right now, so I'd say we have a chance."
Before playing for Cushing or the Nordiques, Wood played for SASA and the Bobwhites.
"I've had a lot of good coaches through youth hockey and into high school with Toby Ducolon. That's helped me get to where I am today, and it shows how competitive St. Albans hockey is," said Wood.
"In every chapter of my hockey career, I've made life long friends, and we continue to support each other. We're all cheering for each other, whatever we're pursuing."