Jesse Osborne (c.) won the 2022 club championship at CCC over the weekend. He carded a 73-72-145 total for his second title. Finishing tied for second place was three-time winner Mitch Demar (l.), and eight-time winner of the event, Bob Berno, who each carded 36 hole scores of 149.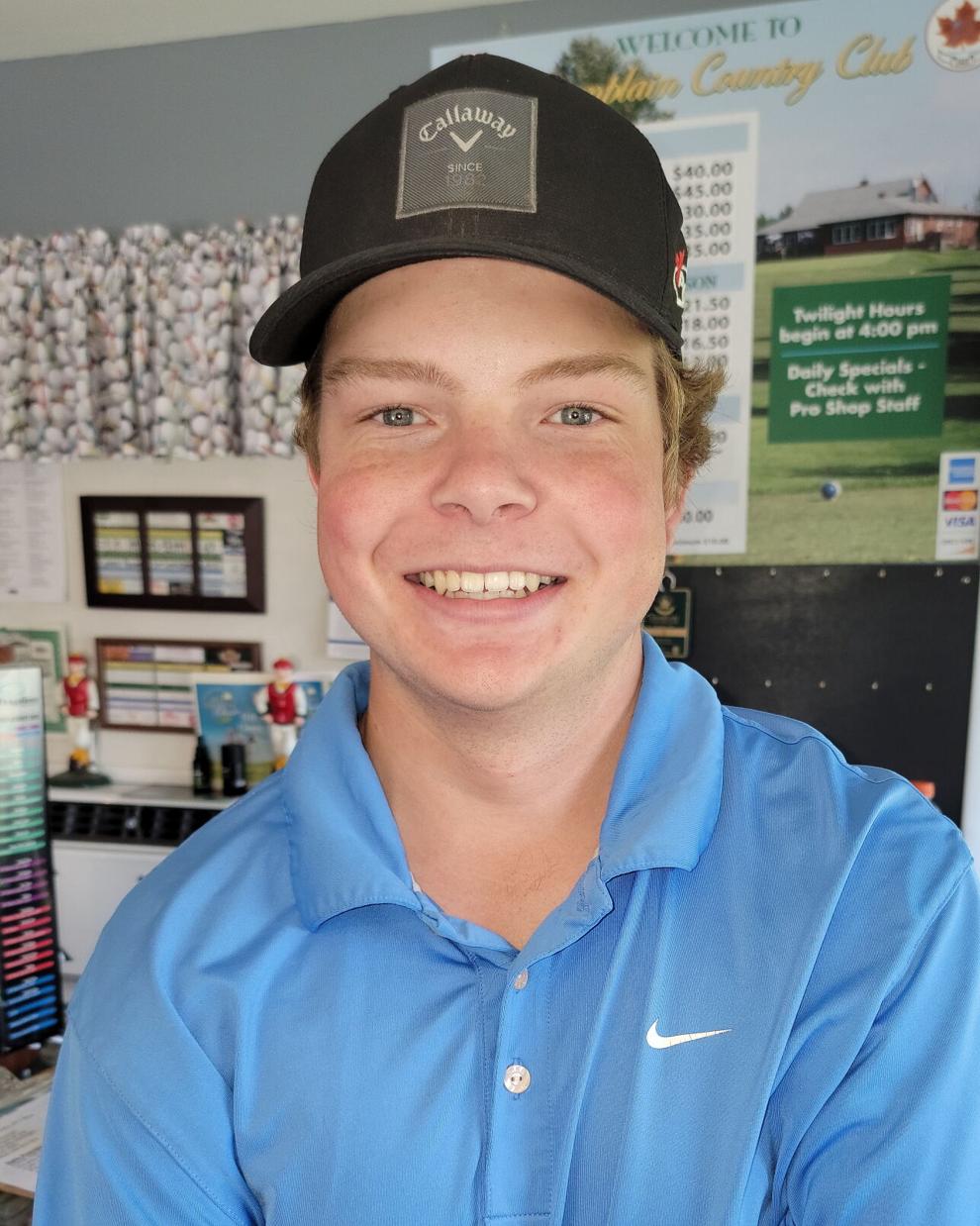 Eighteen year-old Cam Fougere won the first flight of the men's club championship, shooting 79-74-153, to best Joe Lamica, who shot 82-75-157. It has been quite a year for the Milton High School 2022 graduate. He was a member of the MHS state championship soccer and hockey teams his senior year.
Andrea Brown (c.) won her fifth women's club championship at CCC, shooting 80-85-165. Former champion Kim Barkyoumb, (r.) was second with a 89-87-176 total. And Sarah Lussier (l.) was third with a 88-96-184 total. Brown, a native of Cowansville, Qubec (grew up across from the 18th green at Cowansville Country Club) is no stranger to success. After she won many junior tournaments in Quebec, she was a member of Lamar University's D-1 women's golf team in Beaumont, TX. She has won two VT Women's Amateur Golf championships, five VT Women's Mid-Amateur Championships and two VT Senior Women's Golf Championships. She is excited that Champlain Country Club will play host to the 2022 VT Women's Mid Amateur Championship, Sept. 17-18. The field will include many of the top women golfers in the state.