The Bellows Free Academy-St. Albans Comets hosted the Montpelier Solons on Friday evening, earning a win in the final match of the inaugural varsity  season of girls' volleyball at BFA. 
The Comets had a back and forth first set but finished strong with a 25-19 victory. Jadyn Walent and Lindsey LaBelle served for 13 of these points. The Comets were strong at the net in the set with 7 kills, three of them by LaBelle.
The second set saw the Comets struggle and were behind most of the set succumbing to Montpelier 25-18.
The Comets regained their winning ways in the third set winning 25-15. Sydney Preseau and LaBelle were serving for 15 of the points. Walent was playing great defense with 9 digs and 1 kill in the set. Taylor Reyome had a late block in the set that fired up the team and the crowd.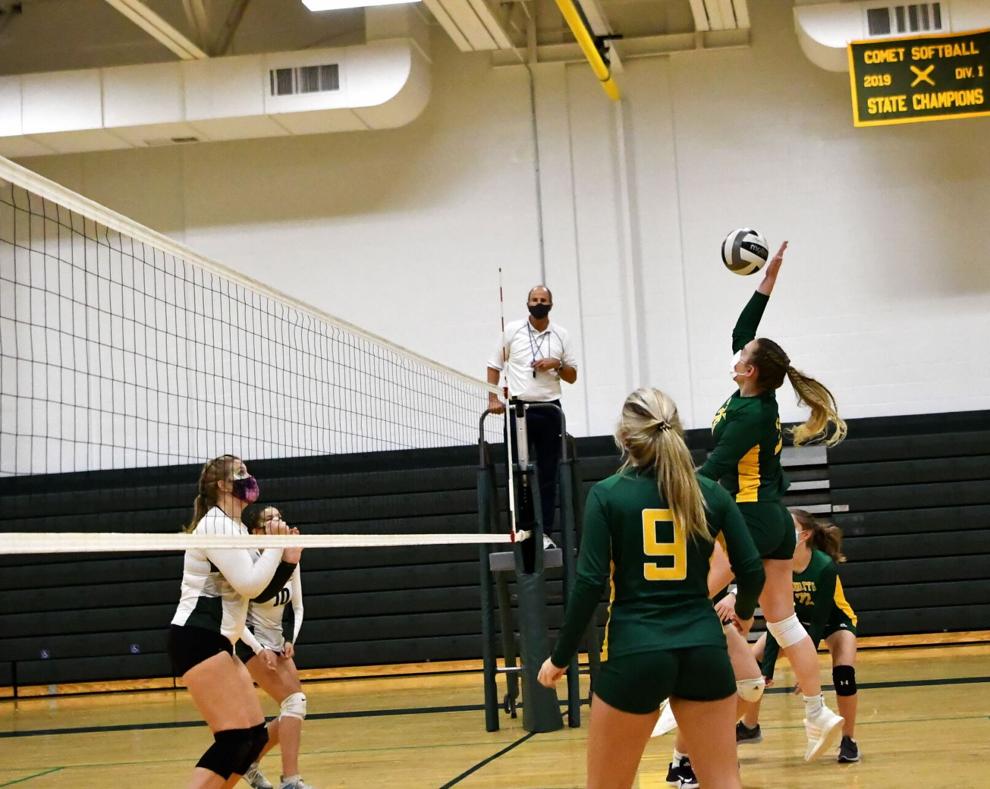 The fourth set was much of the same as the Comets came away with a 25-11 victory. Jaylin Bedard went 9 for 9 from the service line and Walent and Ava Hutchins combined for 5 aces.
Coach Berthiaume spoke of his graduating seniors. 
"This was the last regular season game for the four seniors, Mia Montagne, Isabella Williams, Taylor Reyome, and Manager Hannah Hisman. These are four wonderful young ladies who have been great representatives of the program and great role models for our youth," said Berthiaume. "They do things the right way and have made everyone associated with the program proud."
The Comets are awaiting the results of the seedings and are hopeful for a first round match at home next week.