ST. ALBANS — The Collins Perley athletic fields are filling up as high school teams prepare for the shortened fall season.
Ben Marlow, varsity coach of the BFA St. Albans Comets, took time out of a busy week of tryouts to chat about the athletes he'll be coaching in 2020.
"Last year, our strength was in our defense, and I was happy about that. We brought back our entire backline and most of our midfield this season," said Marlow.
Taylor Baldwin, Bethany Sanders, Sophie Zemianek, Jocelyn Chung, Lily Laughlin, and Chelsea Raymond will all be returning to boost the Comet defensive and midfield effort.
"The girls have put in a lot of work this summer through virtual workouts and a running plan. We also met once or twice a week each week."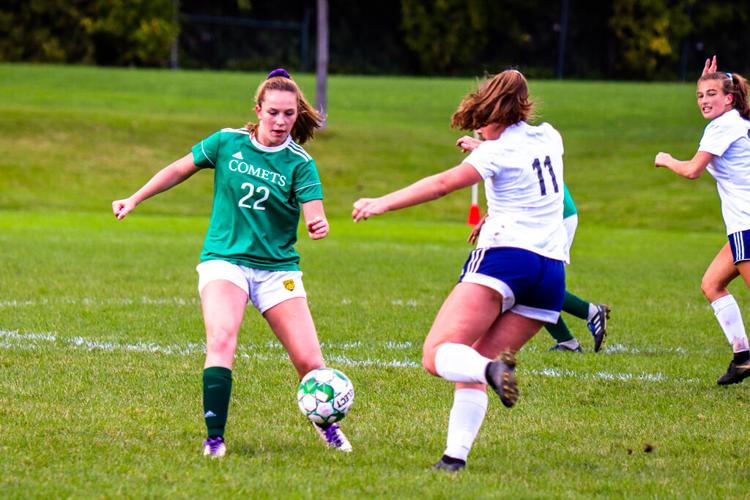 COVID shortened the season, but it has also brought added joy in the relationships on the field.
"Everyone is just so happy to see each other, spend time together, and compete," said Marlow.
"The shortened season makes us realize how fragile things can be, and the seniors realize that."
Tryouts have already allowed Marlow to see the growth in this year's Comets.
"We were successful last year, and we grew a lot. During tryouts, I've seen a lot of depth and good leadership in this year's group.
"We graduated good leaders last year, and this group just picked up where the others left off," said Marlow.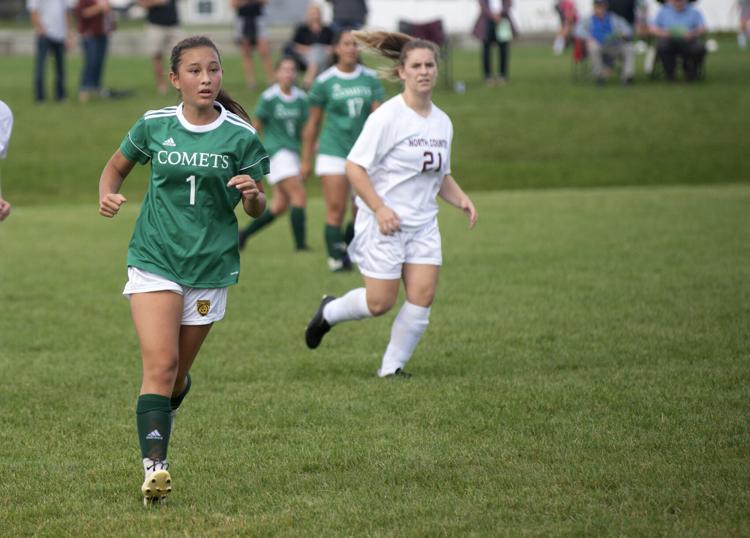 "They want to get better, and they realize they are learning. They're enjoying it, and it's fun to be around them."
Marlow also thanked his staff of coaches, Jen Deso, Eva Clark, Chris Williams, and Caroline Zak-Leahy.
"Our coaches have been coaching, teaching, and offering support, which the girls needed coming back. They're positive and exactly what we want the girls to aspire to be like," said Marlow.
"This staff is made up of wonderful, compassionate people who hold the girls accountable. It's an awesome place to be right now. I feel lucky to coach here."
Marlow has opted to embrace the short season and use it to develop his team just as he would in any other year.
"We go in with a plan, and that plan is to get better for ourselves. We play the most challenging conference in the state, and there's no day to take a breath. We have to play at our best against every team we face," said Marlow.
"We did that last year, and we're hoping to build on that this year, but it's not all about winning. Many factors play into a win, and some of them are outside of our control. Records are only one metric for success."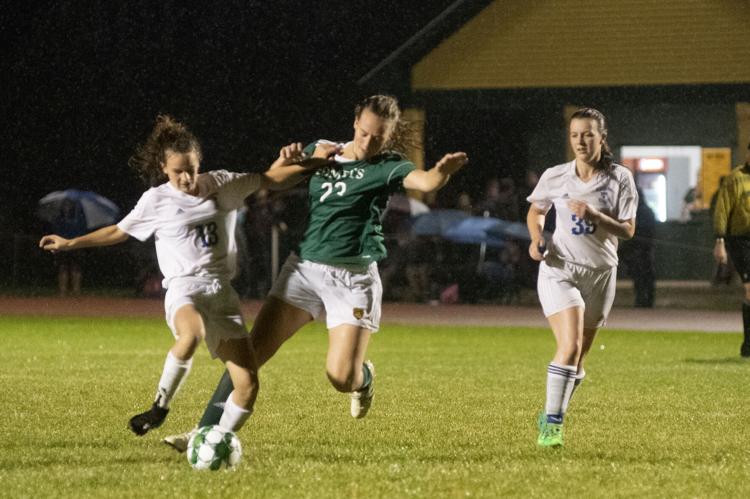 Marlow also noted the work the girls do off of the varsity field.
"We have girls playing soccer with the younger girls, and we have girls involved in Hope Happens Here," said Marlow.
"The longevity of Chris and Caroline and girls like Eva and Jen who come back to invest in these programs are excellent measures of success.
"Trophies are good, but it's about more than that. I think the girls see that, and I hope we continue to do that this year."
This season there will be changes on the field; Maren McGinn will be in goal for the Comets, and girls like Mackenzie Moore, Taylor Baldwin, and Sophie Zemianek (to name a few) will bring another year of experience to the field.
"We have so many girls who are star athletes in multiple sports. I feel lucky that I get these girls coming from other programs. They bring ideas from other great coaches like Bert Berthiaume and Luke Cioffi," said Marlow.
"It's going to be a fun season! We had great kids last year, and I'm confident that the girls we have coming up will pick up where they left off and continue to elevate us."