Maren McGinn and MacKenzie Moore, sophomores at Norwich University in Northfield, VT, have been playing basketball together since elementary school. The two women were standout players for the BFA-St. Albans' Comets and recently finished their second year with the Norwich Cadets Women's basketball team.
The Cadets closed the season 11-14 overall and 7-10 in conference. McGinn, a forward, closed the year with 299 points, totaling 471 over two years; she's also picked up 329 rebounds in two seasons. Moore, also a forward, closed the season with 43 points, for a career total of 147, she's accrued 154 rebounds in two seasons.
Q&A with Maren and Mack
What will you remember about the 2022-2023 basketball season?
Maren: It was kind of a building year; we worked on playing a strong 40 minutes. I feel like the scores of our games didn't reflect how we actually played, and who we were as a team. We couldn't pull many wins together, but we kept working hard every day to get that win.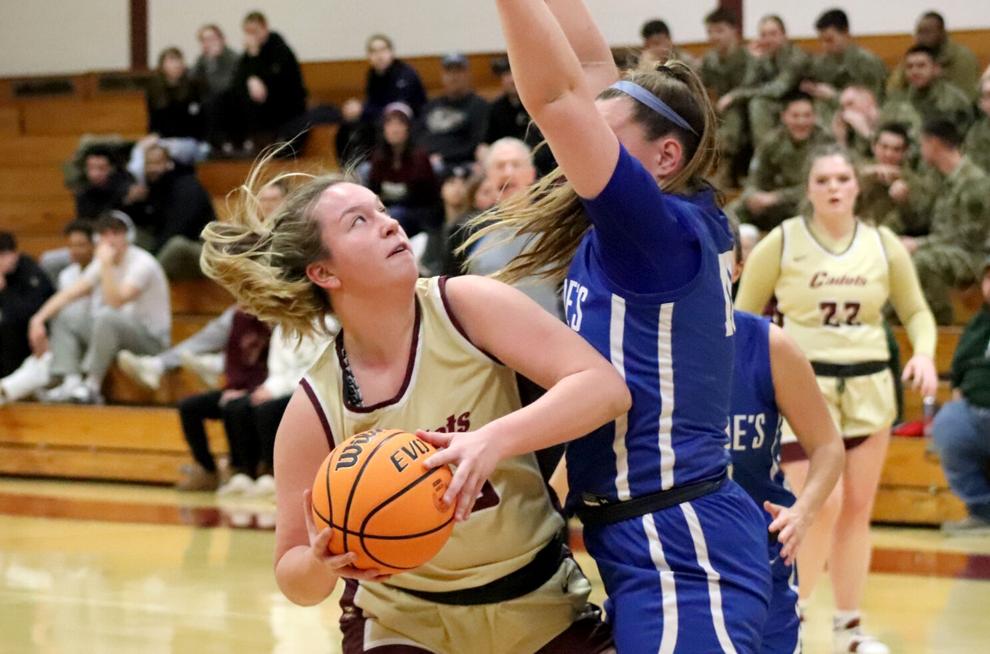 Did the basketball landscape change in college?
Mack: In high school, you know everyone. New girls are added from different parts of the country every year in college. You have to scout everyone, whereas, in high school, you knew who was playing and where they were. In college, you could have a girl who's 6-foot shooting threes.
Maren: In college, you have to count on the fact that a girl will knock down an open shot regardless of position. Coach always reminds us they're college ball players, and they'll knock down shots.
As second year players, did you notice any changes from last season?
Mack: Academically, in the nursing program that Maren and I are in, we're getting more comfortable in our nursing classes. Classes are getting harder, so it's been a lot about time management.
Maren: I was more comfortable and confident this year. I knew what to expect and what my coaches expected. I might not have known precisely the competition, but I knew I could do the best for my team Academically, I'm more comfortable in my classes, and although they're getting harder, we know our professors, and it's a good environment to be in.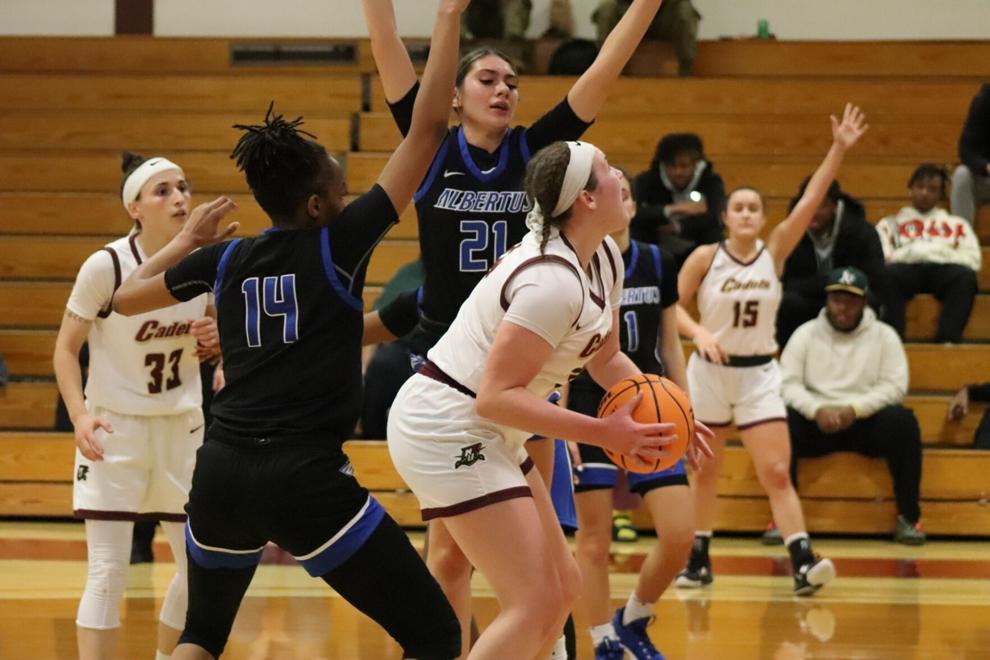 What did you enjoy about working together for another season?
Mack: Maren and I have played together since we were six. I've watched her grow as a player and individual. We help each other on and off the court, on the bus, and with assignments. We go over our classwork, and our basketball plays. If I'm ever out on the three-point line on the court, I'm looking for Maren because I know she'll make the layup.
Maren: We've grown together, and it's fun to see how we've changed and adapted to our new environment. Basketball-wise, Mack has taken on a different role in college. She was a shooting forward, but now she takes on more responsibility down low. It's good to see how we can grow and adjust to new challenges.
Do you have a standout moment for each other on the court?
Mack: Maren took a charge this year, and it excited me. She also made some big shots for us; there were some I knew she was the only one who could do it. Maren is a leader and provides a good example for all of us of what we should do when we're under the basket.
Maren: Mack comes in, takes charge, and gets us going. She's a great momentum giver and picks me up when I'm down.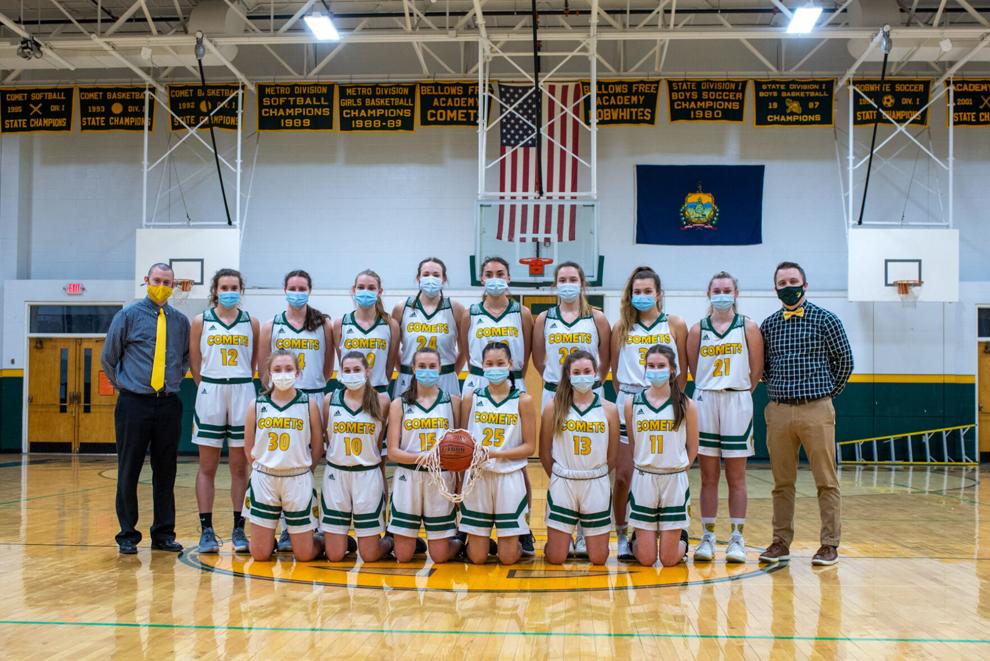 What did you enjoy about high school basketball at BFA-St. Albans?
Maren: I definitely miss it; growing up with everyone and being around them was great. When the memories come up on social media, it reminds me of the fun I had and how much I miss them.
Mack: I miss our Comets team. We hear things in college that remind us of high school. The coach will say BELIEVE, and Maren and I will look at each other and remember high school. We had someone come and talked to our team in high school about how we needed to give our opposing team 32 minutes of hell; our coach will sometimes say that same thing; Maren and I will just look at each other and laugh. It stuck with us.
Thank yous:
Maren: My family always tries to come to my games. When they can't go, they watch online. I thank them for their support and for believing in me to do well on and off the court. I get text messages from them before and after games, and it makes my day. It's nice to know I have support even from a distance. And Cadence's (Moore) voice is always in my head.
Mack: My parents always come to the games or watch online. I'd also like to thank all the previous coaches we've had. We wouldn't be the players we are without them.