GEORGIA — Colby Brouillette (BFA St. Albans Class of 2018) completed his first full collegiate baseball season with the Clarkson Golden Knights. Brouillette was named to the Liberty League All Athletic and All-Academic teams and was recognized as an All-Region player for D3.
Tell us about your spring season: "It was great to experience a more normal season. We played three nationally-ranked teams at the start of the season; that was tough, but it helped us grow as a team."
What adjustments did you have to make at the plate? "I've looked to attack more--first-pitch fastballs and curveballs. I got comfortable swinging first pitch."
We heard you overcame an injury? "I hurt my arm in the fall season; I rested it during winter break and did some PT, but it still wasn't right when I started practicing in the winter.
"One of my assistant coaches had a contact with the Yankees' Tommy John doctor. I went to New York City in March and found out I had a flexor sprain. That's the best news I could have gotten. I rested it and did PT, and it feels great."
From behind the plate to DH: "I was very fortunate I could still be in the lineup even though I was hurt. I'd never DH'd before, but once I got used to it, it was awesome. All I did was hit, and that's my favorite part of baseball!"
How did you earn these All-League awards through hardships? "It was very nice to be recognized by the Liberty League. It was a difficult year through Covid, but the time management skills I learned in high school and in sports, really helped."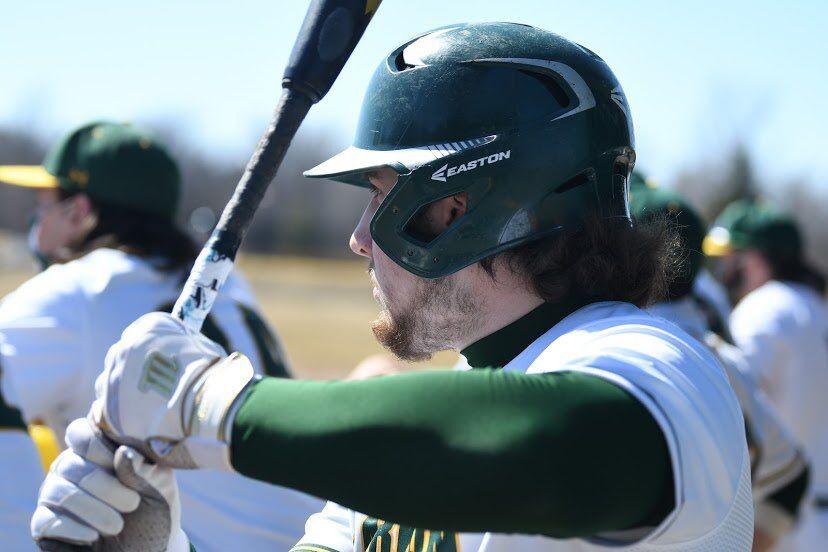 What are you doing this summer? "I'll be playing for the Glens Falls Dragons in the Perfect Game Collegiate wood bat league."
What are your summer goals? "I've heard there are several SEC pitchers in our league, and I'm going to work on my plate discipline. I will be getting back into catching, and I'll be working on my blocking and focusing on my defense for when I go back in the fall."
What are some of the most impactful things learned from high school sports? "Playing for Coach Ducolon and being part of that mindset and work ethic--being committed to a team goal and to doing things that helped ensure you wouldn't let the team down, that really carried over to college."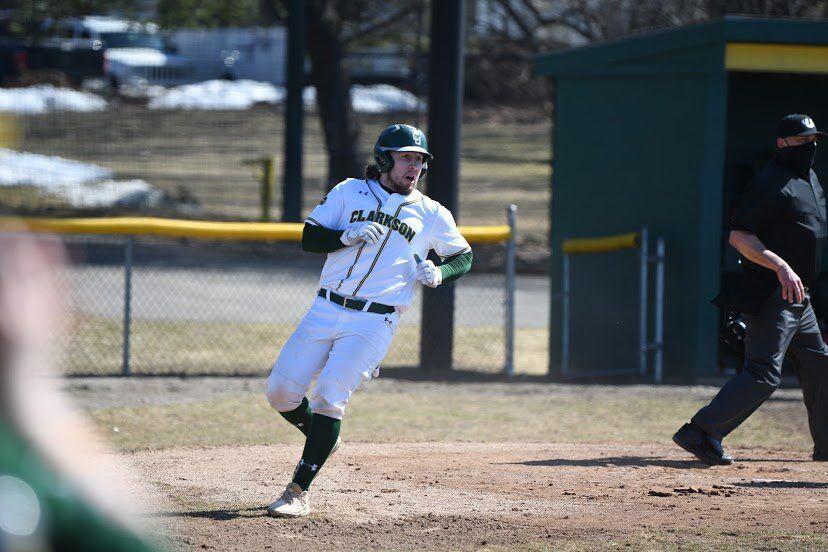 What do you love about the game of baseball? "Have you heard the quote, 'baseball is 95 percent mental, and the other half is physical.' It's 100 percent true; every day's a new challenge. You could go 0-4 one day and 4-5 with a walk-off the next day. I love that about baseball."
Thank yous: "First, I want to thank my dad. He taught me most of what I know about the game. My mom has always been there, and so has my sister Chatham. My family has always been there to cheer me on."