CULLOWHEE, N.C. — Cal Raleigh is the son of Todd Raleigh, one of three brothers in the Raleigh family known for legendary performances on the MVU baseball team in the 70s and 80s.
Cal turned heads in the Seattle Mariners organization this year, even though COVID dramatically shortened his season.
"I've had a bat in my hands since I could walk, thanks to my dad and my family," said Cal.
Cal, drafted in the third round in 2018, is currently the eighth-ranked prospect in the Seattle Mariners organization.
Raleigh brings a big bat.
A switch-hitting catcher, Cal proved his prowess in the batter's box this fall, batting .341 in the Instructional League in Arizona.
In 13 out of 22 games, he led the team with 6 home runs and 15 hits. He hit 15 doubles, had five walks, and 12 strikeouts in 44 at-bats.
Numbers weren't on Cal's mind during an interview in early December.
"My dad was a coach, and I could see his passion for the game; it made me want to play," said Cal.
"I'd go to bed and pray that one day I'd play in the Big Leagues."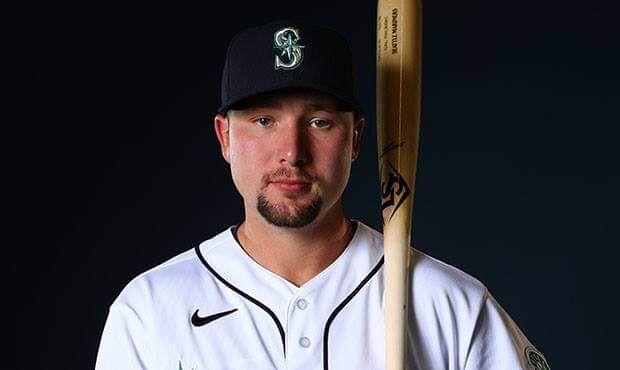 Crafting the game.
"My dad is a role model for me; I loved hearing stories about what he did and how hard he worked to get where he is," said Cal.
"You can't get there by talent; you have to work hard. That was a family value of ours. Seeing him be successful and work hard makes me proud to be his son--hard work, do what's right, do it to the best of your ability."
Hard work and opportunity opened doors.
"I've been very fortunate to live the life I have. I've had some great opportunities put in front of me.
"I've always been a hard worker and known what I want to do. Everybody has bumps in the road; those are things that remind me to work harder.
"I remember being the batboy for the college teams my dad coached. I'd watch the guys, get a chance to hit on the field with them, and observe the game.
"They were heroes to me; I wanted to be just like them."
Aiming for the Big Leagues.
"I'm getting closer and closer to the Majors; it's crazy to think I could get the call-up any day," said Cal.
"I've worked for this my whole life, and the fact that it's somewhere in the near future is a lot of fun.
"I need to stay focused and ready because once I get there, I want to stay there."
After COVID cancellations, Cal joined the Mariners' taxi squad in July.
"I had fun playing with the big league guys. You see them on TV; they're giants, MVP's, silver sluggers," said Cal.
"When you get on the field with them, they're just playing baseball; being with them was fun--hearing what they had to say, what they do.
"Getting to learn from them is something I will remember for the rest of my life."
Spring training ball was a success before COVID cancelations.
"I got the start behind the plate against Oakland, and I was nervous," said Cal.
"Fortunately, I still get butterflies when I play; I think it's a good thing. If you're nervous, you're excited and ready."
In the fourth inning, after hitting a double, it all began to sink in.
"I realized what I was doing and that I could actually play here. You don't realize it until you get there."
Coaches helped launch Cal to the next level.
"I've had many coaches in my career, and one thing I know: most of them want what's best for you as their player," said Cal.
Cal loved playing for Mike Martin at Florida State. Martin is the all-time winningest coach in NCAA history, in any sport, and finished his career in 2019 with a 2,029-736-4 record.
"The coach is there to help you, but it's what you do on the field that matters at the end of the day."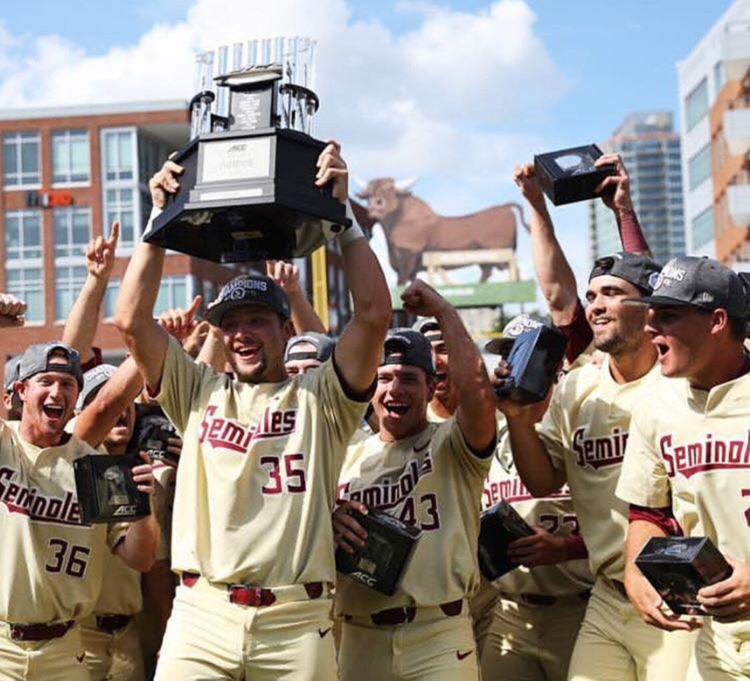 Baseball has a history all its own.
"There's so much history in the game. You can go to Fenway and see the red seat where Ted Williams hit the longest home run in Fenway," said Cal.
"Going down to the field brings back memories; it's this 'happy' place--whether you play or watch the game."
The Raleigh family has a history all its own. John, Todd, and Matt Raleigh won championships at MVU decades ago, and their names are still spoken with awe in Franklin County baseball circles.
"I've heard the things my dad took away from his time growing up in Vermont; he's applied them to me, and they've helped shape my life."
Cal recalled childhood visits to his father's home state.
"I have countless memories of riding bikes, going to the lake or the river, and playing Wiffle ball at the elementary school near my grandmother's house," said Cal.
"I love hearing about the stories from Swanton. I didn't grow up in Vermont, but I feel close to my family there."
A visit to the Swanton Recreation area left an impact on Cal.
"I remember going to the John Raleigh Fields in Swanton. It makes me proud that my dad is from there, and I get to be a part of it," said Cal.
"We have a lot of history in Swanton; seeing what my dad, uncles, and aunts did there makes me keep pushing; I want to be successful like them."
There's no doubt Cal's Swanton family will be rooting for him as he heads to Spring Training in 2021.
"Hopefully, we can have a normal spring training, and hopefully, I hear my name called sooner rather than later."
Waiting for the call.
"It's a lot of fun sharing this with my dad. He's been there for me since day one, and he's the reason I'm doing what I'm doing," said Cal.
"I'm very grateful for my parents; they've pushed me to be my best. If I get to the majors, I want to share it with them and let them know what it means to me."
Todd Raleigh offers a father's perspective.
"There's no question Cal would have been in the majors at some point this summer if we'd had a regular season," said Todd.
"He had a great year last year and a great spring training with a Major League team."
COVID-19 canceled spring training and part of the regular MLB season, but Cal wasn't the only Raleigh to lose a season.
Emma, the oldest daughter in the Raleigh household, lost her senior college volleyball season.
"Everyone has lost something. You have to move forward and focus on the bigger picture."
Todd remembers every step of Cal's journey.
"The whole process has been enjoyable, and it's gone by fast," said Todd.
"High school was fun; it was fun to go to Florida State and see the team win the College World Series, and I enjoyed the families we got to be part of."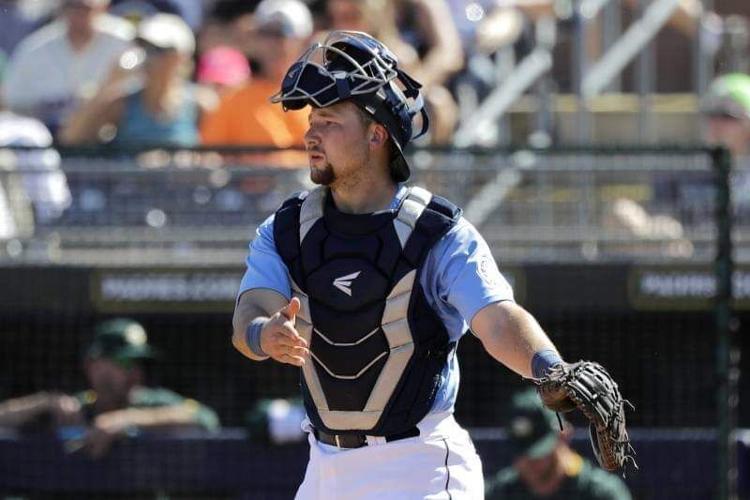 The business of baseball.
"Cal's learned to see beyond the frustration of the business; we're enjoying watching his approach to the game," said Todd.
"He's got more ownership in his play, and he's very focused on what he needs to do to get better.
"I've had over 100 players go on to play pro ball, but it's different when it's your kid. I want him to enjoy it and keep working hard and doing what he's doing."
Standouts this year.
Todd recalled the games he caught during spring training, including a game against the Brewers.
"Cal was on the field with Christian Yelich; it was fun to watch him catch that at-bat."
Cal adopts Rocky-style summer training regimen.
"After spring training was canceled, Cal stayed on with the Big Leaguers and worked out with them during the summer.
"When he did come home, it was old school Rocky Balboa style training--pushing cars up the hill and jumping up boxes," said Todd.
"He stayed committed, took a lot of swings in the cage, worked out, and viewed it as a job."
The Raleigh family, like many families with athletes, had to adjust to the downtime.
"It was strange to have him home for six weeks in the summer. Emma was home as well, and they worked together all summer."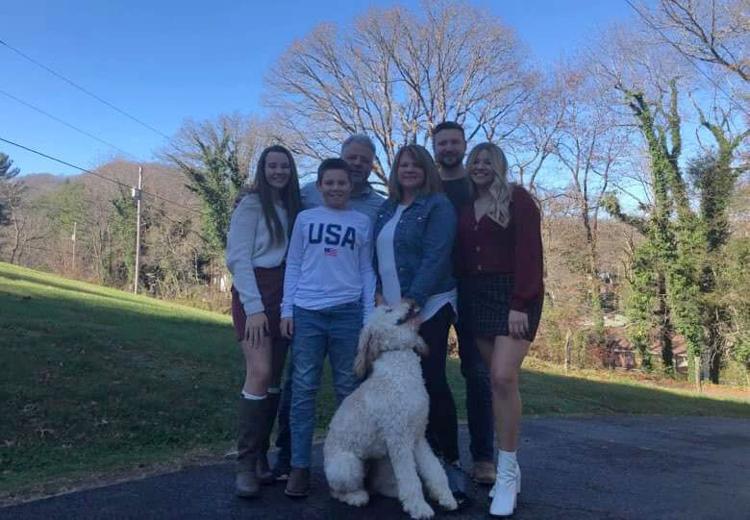 Back to baseball.
When Cal traveled to Seattle in July, Todd watched the games that were televised.
"He hit some home runs in those games. It was cool just to see him playing with the big league players," said Todd.
Unable to travel due to COVID restrictions, Todd waited for details.
"He was 3,000 miles away, and I looked forward to his updates."
Cal's resolve.
"The high point is seeing his maturity and watching him take it all in stride.
"Mental toughness isn't about playing outside with no sleeves when it's cold. It's about doing things correctly when you're uncomfortable," said Todd.
"There are only 60 catchers in the MLB. It's a tough position to achieve, and you've got to have grit."
What he'd like to see for Cal.
"I'd like to see him enjoy it. You have to learn to deal with the failures and move on," said Todd.
"Often, it's not the talent level that makes the difference; it's about managing failure and distractions and staying focused. It's a fine line."