FAIRFAX — The D3 BFA Fairfax Bullets varsity lacrosse team took a tough loss to a well-established D2 Harwood Union program on Monday afternoon.
After Bullets' coach Dave Adams spoke to the team, senior captain Caden Getty stepped into the circle to speak words of encouragement to his teammates. We caught up with Getty after he spoke.
"It's been tough coming back from the break year; we've got a lot of young guys, and this is our first year in varsity, so the intensity level has gone up. I've been really impressed, especially today; the guys are stepping it up, and we're starting to communicate and play as a team," said Getty.
"The scoreboard doesn't reflect how I think we played today. I think that if we continue to get better, just like we did today, it's going to be a great season to come."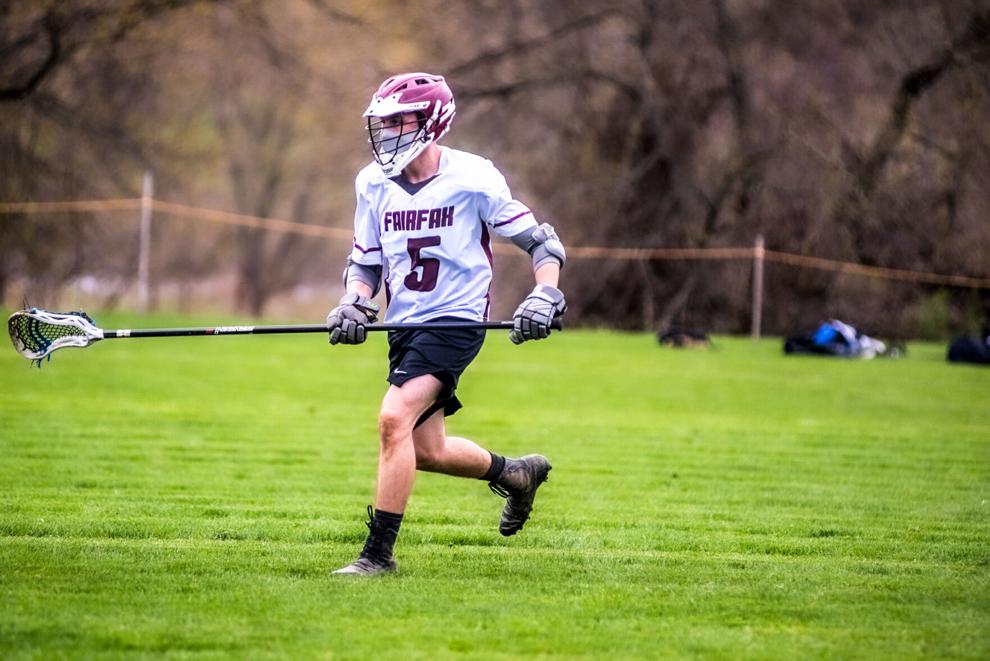 The Bullets fell 13-4 to Harwood, who scored five goals in the first quarter and five in the second. Harwood tallied three more goals in the second half; in the final quarter, BFA Fairfax was able to get on the board, scoring three times before the end of the game.
"We take these losses as learning experiences, and with this one, we focus on team development and building cohesion on the team. Being a varsity unit without a JV squad, we're coming in at all ages and our goal today was to build and move onto the next game," said Adams.
"I rely on my senior leaders so heavily to be true leaders. Peer-to-peer interaction is something we really look for and look to have out on the field. The players look to us as coaches to be the teachers, but they look to the captains to be their leaders."
Bryce Fontaine led the Bullets with 2 goals and 2 assists; Adam Degree 1 goal and 1 assist; Derrick Sloan 1 goal.
Max Mills had 11 saves in goal for BFA Fairfax; Addison Dietz 6 saves for Harwood.