BAKERSFIELD - The Bakersfield Country Club hosted the 5th annual Bakersfield Open on Saturday, Sept. 11. After taking a moment of silence in memory of September 11, 2001, 30 teams drove out to the course for a day of golf and fundraising.
This year, 132 people participated in the event, many who were members. Robbie Maher, founder of the tournament and Director of Golf at the Bakersfield Country Club thanked the members and the community.
"I would like to thank the members of the Bakersfield Country Club; they are the best group in the area. I'd like to thank Dana Kittell and Carl Stone for their support of the tournament these last five years. I'd also like to thank Lise Gates who did a phenomenal job with the food this year at the golf course and specifically at this tournament," said Maher. 
"I'd also like to thank my friends and members of the community for supporting the tournament and the Bakersfield Country Club through this event, specifically, James Wilkinson, Mark Martell, Eric Bushey, Chicky Flemming, Ernie Thompson, Jim Godin,and Art Lambesis."  
When the day came to a close, it was the team of  Bob Maritano, Joe Bouffard, Jen Bouffard, and Dave Bouffard who won the coveted green jackets aftera  scoring record of -15, 56. The team of Isaiah Thomas, Tyler Thomas, Mark Martell, Kody Houle fired an impressive -13 score or 58 to claim second place.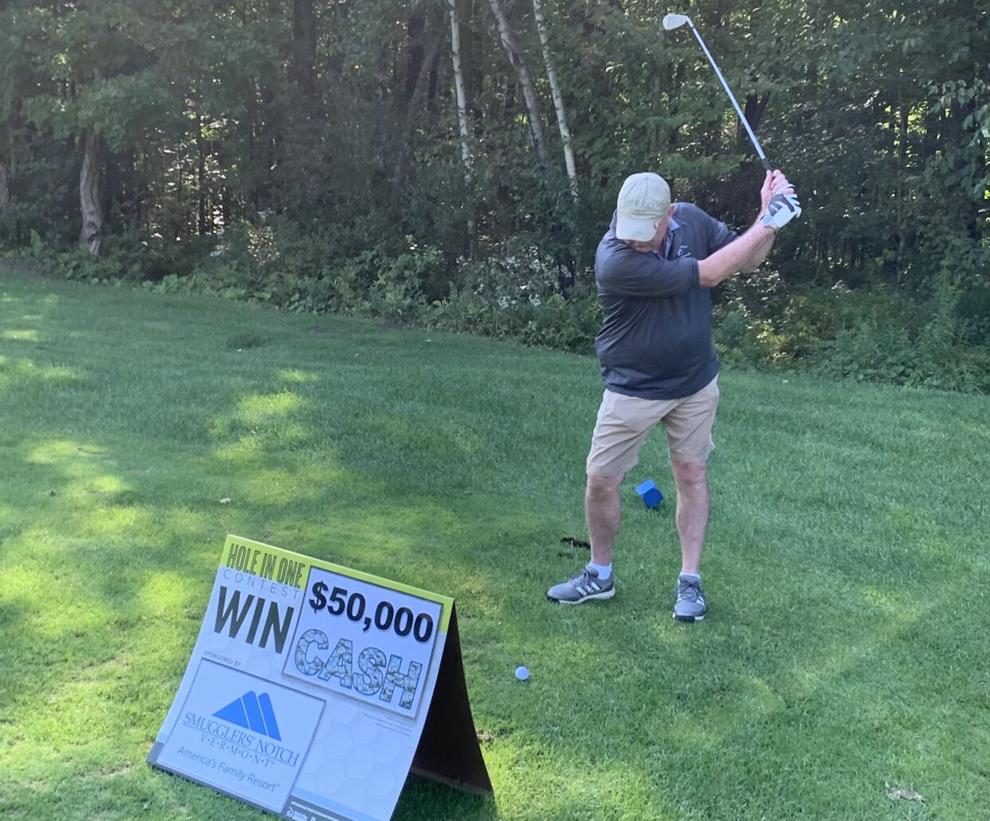 The five Closest-To-The-Pin Winners each had a shot for $50,000 in cash at the conclusion of the tournament. To win, they needed to make a hole-in-one on the 18th hole from 165 yards. None were successful. 4th Hole: Dave Bouffard, 6th Hole: Joe Connelly, 11th Hole: Brian Clark, 15th Hole: Mike Callan, 17th Hole: Ed Kayfus all qualified for the opportunity. 
Another Bakersfield Open favorite, the 8th Hole Pond-Skimming ($750), was won by Kody Stephens.