The BFA XC team is off to it's' best start in many years. For the second week in a row, senior Loghan Hughes won the girls' 5K race in course record time, and the boys' team, led by their dynamic front running seniors, won their second straight Invitational.
At last week's Essex Invitational, Loghan pulled away from the field for a relatively easy victory over Ava Thurston of Harwood. A week later, Loghan went to the front again, but this time Ava knew who Loghan was and quickly got on her hip and hung on for three miles.
With meters to go, Ava sprinted past Loghan, but Loghan shifted gears, quickly caught her competitor, and pulled out a 1-second victory for her second-course record in a row with a time of 19:05.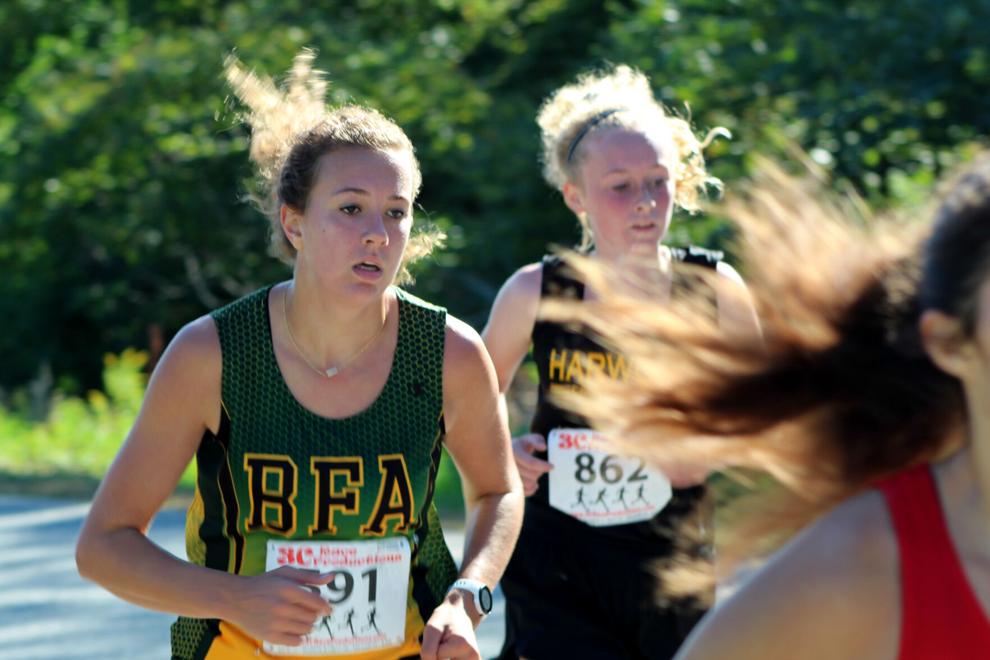 Lauren Kate Garceau ran possibly her best race yet at the high school level, placing 10th in 21:00. Sophomore Ruby Dasaro had her best race of the young season to finish 19th in 21:49. Seniors Lydia Hodgeman placed 41st in 22:43, and Calla Bouordeau placed 66th in 24:25. This was the first week the girls had a scoring team, and they placed 4th with 109pts out of 13 complete teams.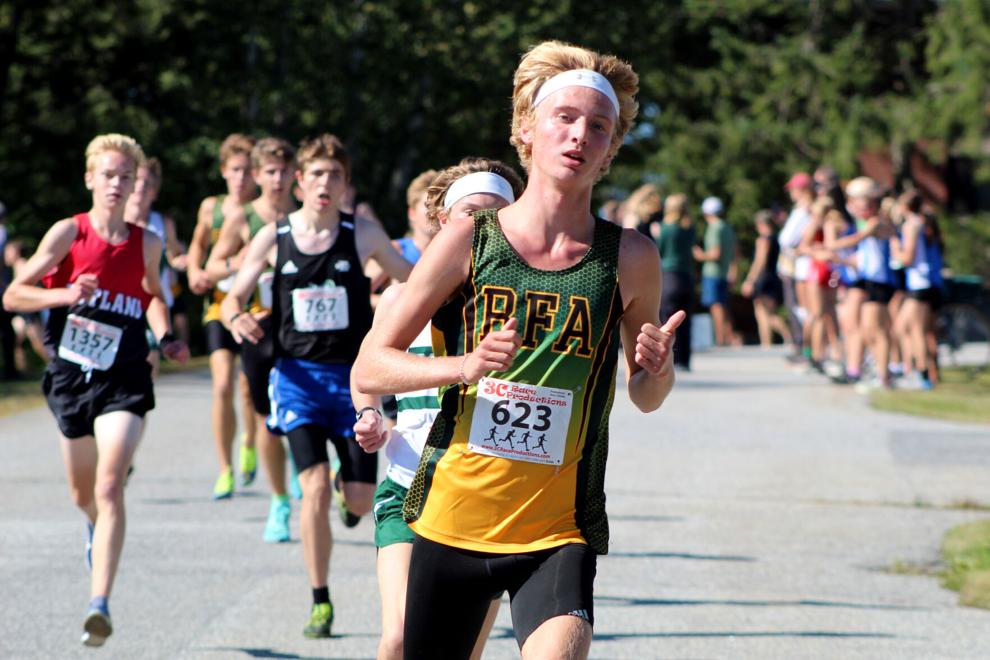 BFA boys' front three seniors are having the season of their lives. If one has a bad day, the other two will pick up the slack. Last week Jacob Tremblay led the way. This week Ethan Mashtare led the way placing 3rd in 16:17. Calvin Storms would be our next finisher in 7th place with a time of 16:50, with Jacob Tremblay hot on his heels in 8th place in 16:53. Sophomore Porter Hurteau had the best race of his young career, placing 12th in 17:33, with fellow sophomore Will Hughes placing 20th in 17:57. The boys easily out-distanced second place CVU by 20 points for the win out of 16 complete teams.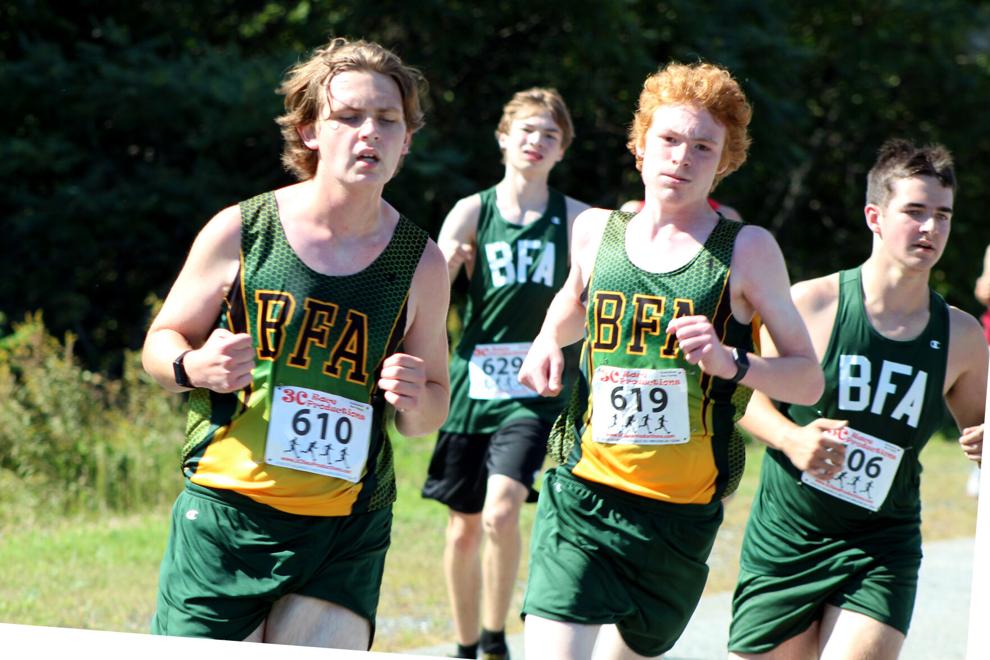 Loghan and the boys' team take their unblemished records to the Burlington High School Invitational next Saturday at the Catamount Outdoor Center in Williston. They will see many of the top teams and individuals from Chittenden County, plus a very competitive team from North Kingstown, RI.