FAIRFAX — Last fall, the BFA Fairfax/LU football team made their communities proud as they charged through the playoffs, ending their season with a loss to the Poultney Blue Devils in the DIII title game.
This season, head coach Craig Sleeman and the BFA/LU team will face a new set of challenges, play a very different schedule, and a very different game.
Traditionally, high school football in Vermont is played statewide and divided into divisions. This year, to limit travel due to COVID-19, the schedule has been modified to a regional format.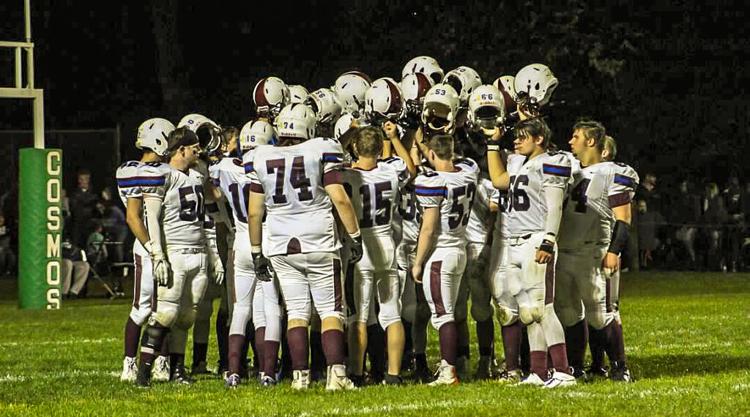 "As it is now, we'll play all DI and DII teams this year, including Milton, Rice, Mount Abraham, BFA St. Albans, and Essex," said Sleeman.
"We'll have teams that have never been to our field, and we'll travel places we've never been. We'll also be playing two games a week."
Sleeman is looking forward to seeing what his DIII team can do when pitted against stiff competition in the higher divisions.
"Our starting skill guys a lot of times are comparable to the players in DI and DII, but their linemen tend to be bigger," said Sleeman.
"We're looking forward to competing with those teams; we'll get thrown into the deep end. It's a challenge, but we will go out and fight and learn from our mistakes.
"We may get our hats handed to us early on, but we will improve. If we play DI teams and improve, I think we'd do well if we have a state division championship."
Regardless of the changes, Sleeman and the team have enjoyed getting back on the field.
Teams were allowed to participate in several on-field workouts before the season's official start on September 8th.
"The guys have all been glad to see their friends. We're excited to get going and find out what's what," said Sleeman.
All Vermont high school teams will be playing 7v7 touch football this year to eliminate as much physical contact as possible during the COVID-19 pandemic.
"We'll enjoy the 7v7, but we know it won't be the same as tackle football," said Sleeman.
"Once they're on the field, and the competitive juices are going, the athletes will enjoy being with their teammates, and they'll be looking to win."
The BFA/LU football team graduated a strong core of senior players last year, but Sleeman had high hopes for the upcoming season.
"We were going to be good again this year, and it hurts for the seniors to lose that," said Sleeman candidly.
"There have been some dark moments, but we're glad we have something. We'll compete this season, and the seniors will be on the field at home."
In the 7v7 format, the linemen and the skill players rotate, with linemen taking the field in the first and third quarters and skill players coming on in the second and fourth. The quarterback will retain his position in all four quarters.
"Our linemen will be runnning pass patterns and catching; that will be fun for them. They like being tight ends and running backs," said Sleeman.
"They'll be playing against other linemen when they are on the field, and that score will count as part of the game. Everyone is participating and somewhat on an equal footing."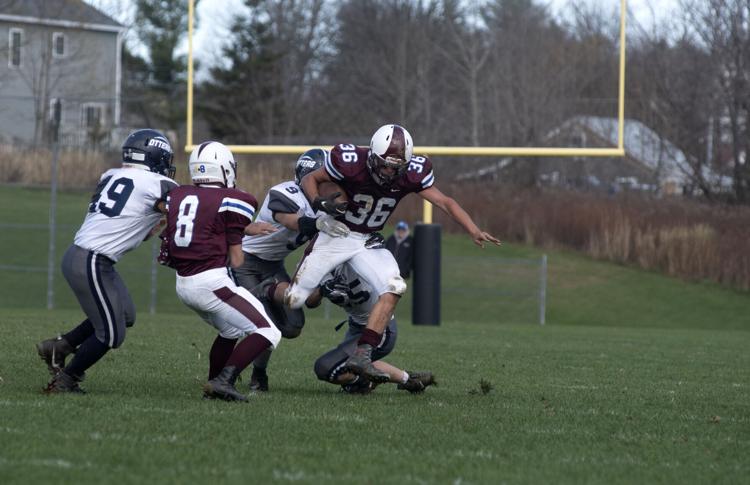 Running back, Jaxon Schaarschmidt, is one of the seniors who will be playing in the unusual season.
"Jaxon was the number two guy behind Noah Brock last season, and he was just short of 1,000 yards as a junior. This offseason, he gained thirty pounds, and he's ready to compete," said Sleeman.
"He's got a good attitude, and he's a good team leader."
Schaarschmidt and the BFA/LU players have been and will be, working steadily to improve their game.
"We are a running team, so passing isn't our thing, but that doesn't mean that if we devote our time to passing, we won't be good at passing," explained Sleeman.
"I think we will open some eyes this season. This is a good challenge. We get to work on some stuff we don't get to work on, and the players are excited to pass the ball around. The temps are turning cooler, and we're eager to get going."