FAIRFAX — Karen Witalec-Krupa, head coach of the BFA Fairfax varsity track and field team, recognized each of her senior athletes who were unable to compete in their final outdoor season.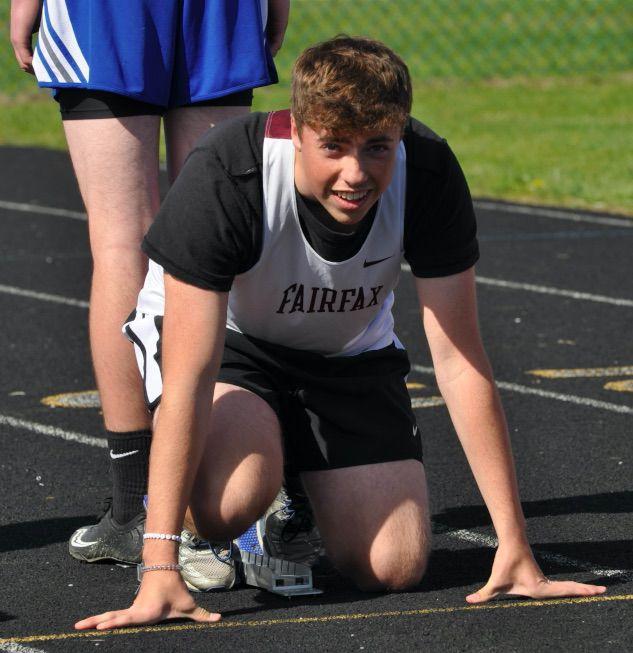 One of my favorite memories of Chase is from the Bobwhite Relays. I needed an additional runner to run 400m to complete one of the relay teams, so I asked Chase.
Now, Chase threw shot put and ran the 100m, so the 400m was definitely not something he was interested in doing. However, Chase always goes above and beyond to help out with whatever is needed, so when I asked him (and promised a delicious treat of his choosing as a reward), he agreed.
I'll never forget after he crossed that finish line. Once he had finally caught his breath, he looked me dead in the eye and said, "Krupa, I am NEVER doing that again!"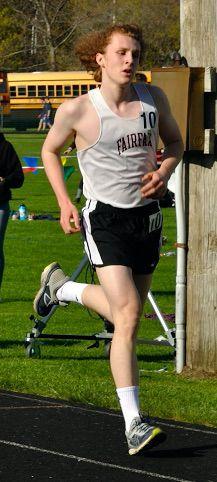 Jared is a leader on our team, specifically among the distance runners. He is incredibly consistent and can always be counted on to run a strong race.
He has run the 800, 1500, and 3000, and at different times throughout the years, he has had a role as a part of the 4x800 and 4x400 relay teams.
He is very dedicated to his training and improving, but also never hesitates to enjoy his workout or race. He always pushes himself to be better and encourages his teammates to do the same by cheering them on from the infield during their races.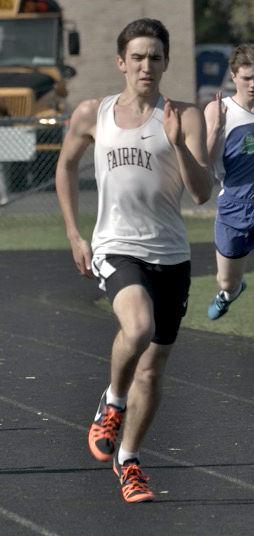 Levi is both serious and a goofball, and he can always be counted on to make his teammates laugh. When it comes to training and racing, he is serious and dedicated.
He has been a crucial member of our boys 4x100 relay team, as well as the 4x400 relay team, and those relay teams placed 6th and 8th respectively at the Division 3 State Championship meet last year. The 400 is his strongest event, and last year he placed 6th in the event at states.
Levi's humorous side comes out during downtime at practice or during meets when he can often be found dancing, cracking jokes, making funny faces, and generally goofing around.

David is the most committed and dedicated runner I know. He loves running, finding great joy in the sport, and his determination to do well in his races is unmatched.
David truly goes above and beyond in every way possible – with his own training, as a teammate encouraging others, as a leader on the team taking charge during practice, and as an athlete always willing to help coaches with whatever might be needed.
David has run every mid and long-distance race throughout his four years, including the 400, 800, 1500, and 3000, and he has also had roles on the 4x800 and 4x400 teams at various times, proving his versatility as a distance runner.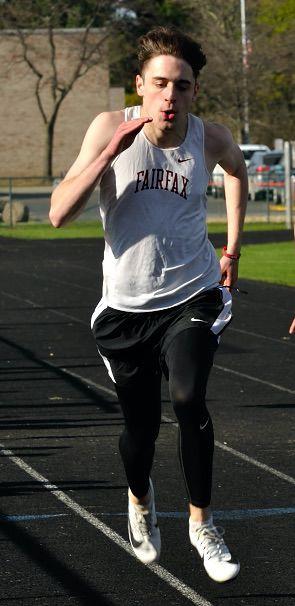 Nathan has been an important member of the boys 4x100 and 4x400 relay teams, and before each race, he makes sure to encourage his relay teammates with words of wisdom.
Of all the boys on the team, I would have to say Nathan loves the sport of track and field the most. He not only follows professional track and field but pays close and careful attention to high school track and field throughout Vermont.
He dedicates himself to the sport 100 percent, continually seeking ways to improve at his events, asking for feedback, and applying any advice given to him.
Last year at the Division 3 State Championship meet, he placed 9th in the 200 meters and was part of the boys 4x100 team that placed 6th.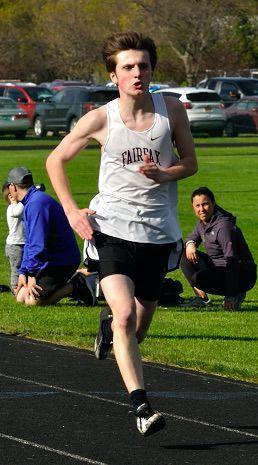 Owen is a true "jack of all trades" when it comes to track, specifically the sprints. He can run any of the sprint races, including hurdles, and do well.
He has never been afraid of stepping out of his comfort zone and often tried a wide variety of events throughout his time as a track athlete.
Owen is an athlete who not only excels at many events, but he is also always willing to jump in at the last minute to help wherever he is needed.
He is a team player through and through and has been a critical member of the boys 4x100 and 4x400 relay teams, which placed 6th and 8th respectively at the Division 3 State Championship Meet last year.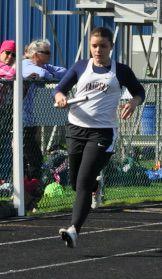 Baylee is not afraid of doing the really hard work in order to improve. Each day at practice, she gives everything she has and does not give up.
As a sprinter, Baylee has been a critical member of our girls 4x100 team throughout the years, including last year, when the relay team finished 5th at the Division 3 State Championship meet.
She is a sprinter, focusing on the 100 and 200, but more important than her running is her team-first mentality. She is always focused on what will benefit the team as a whole and is willing to step in wherever and whenever.
Baylee goes above and beyond to be the best she can be both as an individual and teammate.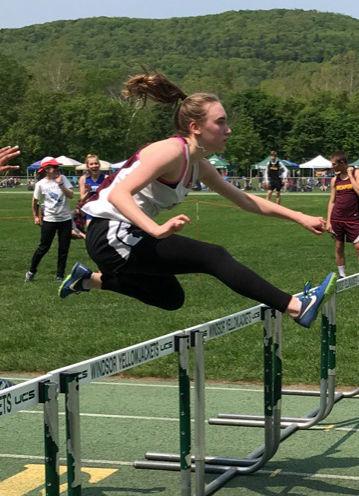 Mahlia is a versatile track and field athlete running a variety of sprint events, including the 4x100 relay and participating in the long jump. However, she shines brightest as a hurdler.
She loves the event and has worked tirelessly throughout her high school career to improve, often spending extra time at the track after practice and on weekends practicing on her own.
This paid off last year, as she placed 4th at the Division 3 State Championship meet. She also earned a 4th place finish at States last year in the long jump, in her first year competing in the event.
Above all, she is an outstanding example of a teammate, always encouraging and complimenting others, including her competitors.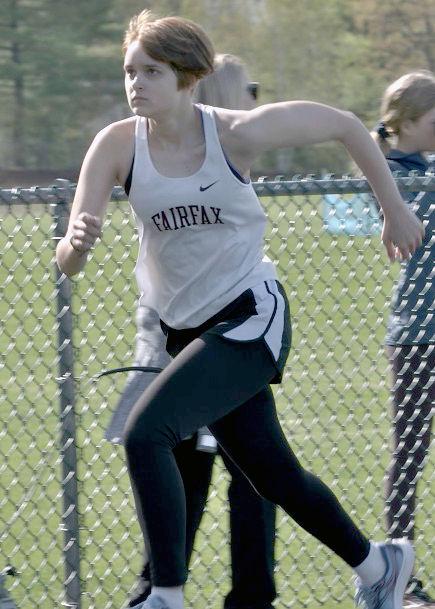 Sophie always strives to do her best at all times, while also never losing sight of the big picture. She knows that improvement comes over time and continually pushes herself to improve day by day.
Sophie really focuses on the little things that make athletes stronger, and this has paid off over the years as her times have improved from year to year.
She is the kindest teammate, and if she is not racing or warming up, she can always be found along the fence at the track cheering for all of her teammates. After each race, she congratulates all of her competitors. Sophie truly embodies the friendly spirit of track and field.