FAIRFAX — The BFA Fairfax girls' varsity soccer team (No. 8) ended the 2019 season 8-6-0, falling to top-seeded Thetford (11-2-1) in the D3 quarterfinal.
Those who watched the team play last year saw a team exuding high effort and plenty of heart.
"I'm excited to see what this year's senior class will bring. We lost five seniors to graduation but returned 13 players, including five key seniors," said BFA Bullets head coach Joanna Lynch.
"Among those who graduated was our top goalscorer, so we have a gap in our roster as of now. We're looking for our next goal-scoring forward."
Two athletes, Jaycee Douglass and Abby Sweet are among the group of players Lynch has returning this fall.
"Jaycee is one of the most versatile players that I've coached, and Abby is a solid teammate and technically skilled midfielder," said Lynch.
Lynch also recognized Kali Wooster for her defense in the 2019 season.
"I would also like to point out Kali; she stepped up huge in our last season; I would deem her to be one of the best defenders in the league," said Lynch.
"We are bringing back strong defensive qualities, and we are looking to build on our attacking this year--all while staying positive that at least we have a season!"
BFA boys soccer grateful for season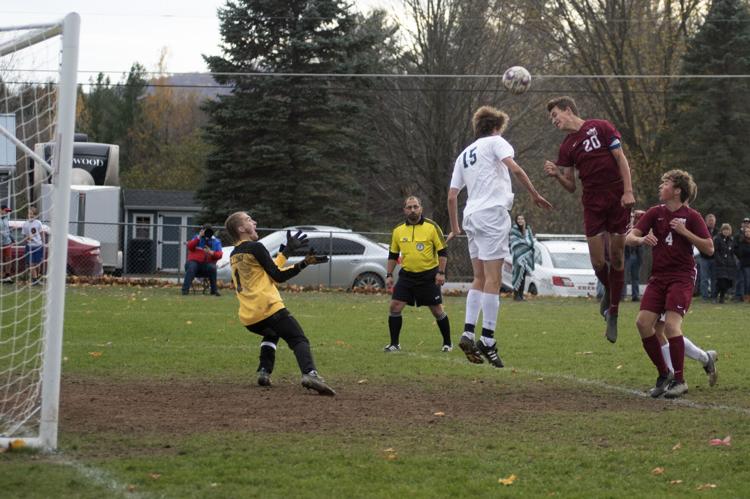 Jake Hubbard took the reigns of the BFA Fairfax boys' varsity team in 2019. Last season the No. 8 Bullets (7-7-0) finished the season with a quarterfinal loss to No. 1 seed Winooski.
This season, athletes and coaches all over the county and the state were uncertain if they'd ever take the field.
Thanks to low COVID 19 numbers throughout the state, high school teams have been cleared (at this time) to play a fall season.
"We are very thankful to have the opportunity to play this fall, and we can't wait for the season to officially start," said Hubbard.
"With several returning seniors, not having the option to play their senior year of fall sports was not sitting well. We are looking at returning 8 to 10 seniors this fall with a few juniors, and a sophomore or two."
The Bullets fell in the middle of the pack last season, but there was little doubt they'd be back in 2020 as a force to be reckoned with.
"I am very excited for our potential, with key senior leaders in Adam Degree, Isaac Decker, Owen Demar, and James Boyd in the mix, I feel we can have a very successful fall," said Hubbard.
"Juniors Reece Decker and Matt Spiller are both back for their third year at the varsity level. We are another year older, stronger, and wiser.
"After a 7-7 season last year, I feel we will put a much more technically sound group on the pitch. We will look to senior Carl Bruso to lead the way in scoring with co-striker Owen Demar."
The Bullets graduated their goalie, Robert Deerborn with the class of 2020.
"One of our biggest hole to fill will be the loss of goaltender Robert Deerborn. As a group, we are confident in the youth we have in the program at that position," said Hubbard.
"We have a few guys coming back that played at the JV level last year as well as a freshman or two. It will be a battle every day until someone wins the job!"
Like the rest of the teams in Franklin County, the Bullets took the field for official practices on September 8th.
"Overall, the boys are looking forward to having a very competitive season in the Mountain League," said Hubbard.
"We understand the challenges the shortened season may present, but we're just relieved for the opportunity to play soccer."