It's been two years since Vermont football teams competed for a tackle football title. On Saturday, Nov. 13, the Bellows Free Academy Fairfax/LU Bullets football team will travel to Rutland High School to take on the Windsor Yellow Jackets in the D3 Vermont Football State Championship game.
This year, the Bullets will tackle a red-hot, undefeated Yellow Jackets team. On Oct. 16, the two undefeated D3 powerhouse programs met in Windsor. BFA Fairfax took their first season loss, falling 53-35.
BFA Fairfax/LU head coach Craig Sleeman is well aware of the strength of the Yellow Jackets and is prepared to adapt as needed.
"Windsor is a good team, and they can cause problems," said Sleeman. "We'll do what we need to do to be successful, and we're not above throwing more."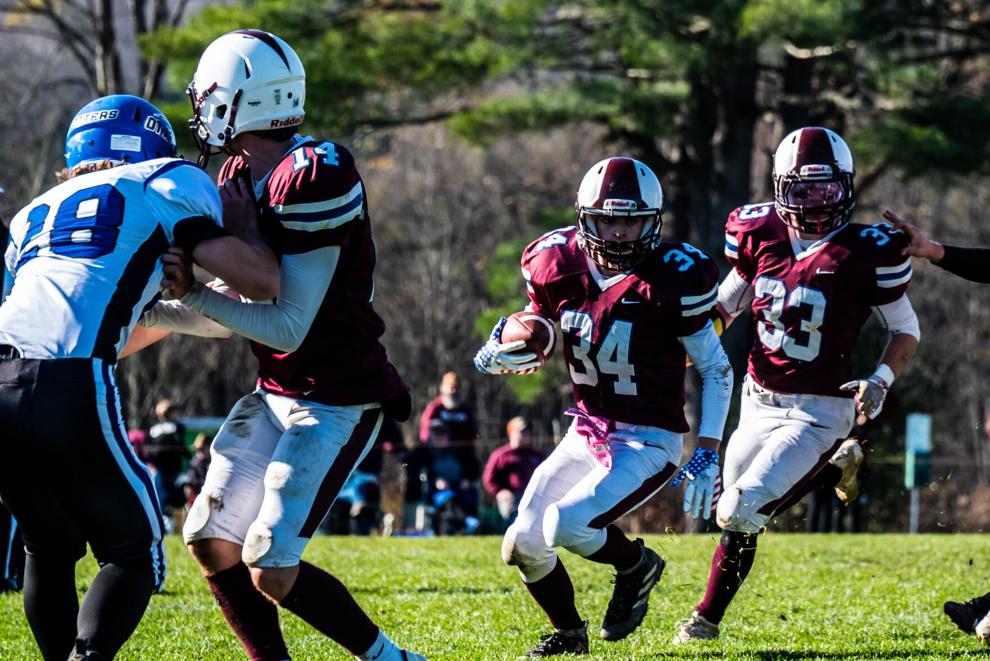 Sleeman was also confident the game would be a good one. "I think it's going to be entertaining for the fans. Windsor is a high-flying team. They're the number one scoring team in the division, and we're the number two. We scored the most points on them of anyone this year, and they scored the most on us, so it should be a good, hard-fought game."
Several of the twelve Bullets' seniors were part of the 2019 team that fell to the Blue Devils in 2019; Sleeman spoke of the team he had then and the one he has now.
"The 2019 team was a great team, but they were their own team. Kenny Salls is the only returning starter from that game, and he was a lineman--now he's a fullback," said Sleeman.
"It's nice to see that we got back there with a different group of kids. They're their own team, and it's awesome."
The loss of junior fullback Shawn Gibson to injury in last weekend's semifinal against Otter Valley will be tough on the Bullets, but one thing this team has is depth, and they've utilized it all season. Gibson and senior stand-out Salls have led the Bullets' running game this fall.
"We're exploring our options with Charlie Cpaski and Johnny Goldstein," said Sleeman. "I'm still confident in what we have; we're going to find a way to compete."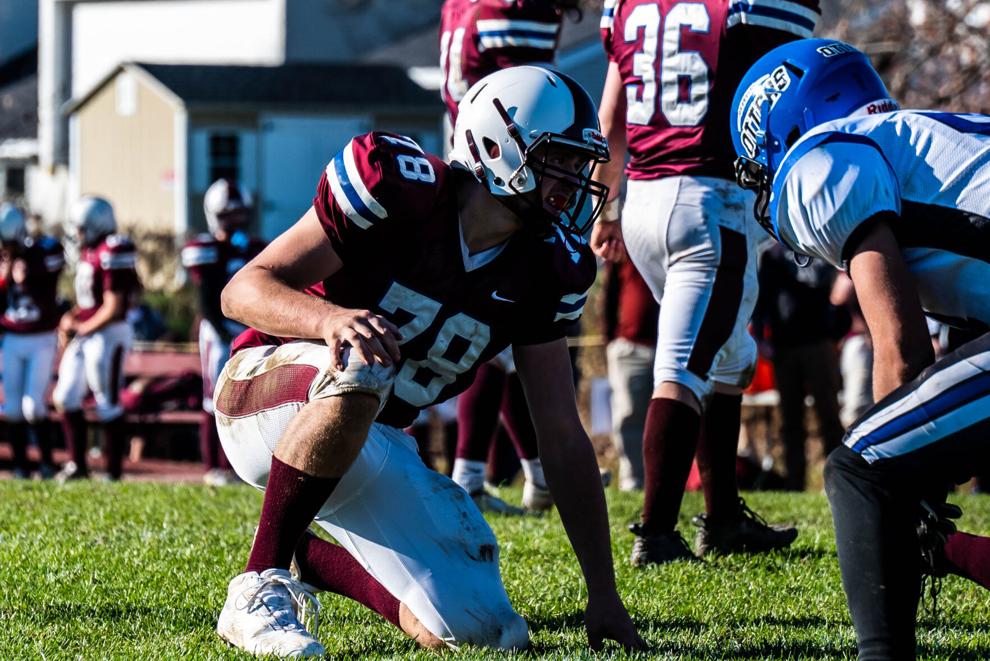 The Bullets have also adapted their game, adding passing options from the 2020 7v7 touch season required to meet COVID protocol. That season earned the small-town Bullets football program respect as they downed D1 teams in the revised schedule; it also helped bolster the winning culture in the program.
"We do throw a little more this year, but we have the framework of what our team is," said Sleeman, "and we're always going to be a predominantly running team giving the ball to different guys."
Having good receivers strengthens the throwing option, and Sleeman is confident in this year's wide receivers.
"Riley Greene, Teddy Munson, and Sawyer Fagnant have been good for us," said Sleeman, "so we're throwing more and in a more timely way."
There's another crucial piece Sleeman spoke of, "Any football coach will tell you, you go as far as you offensive line can take you. We've got five good-sized seniors-- Ryan Goodman, Nick Bidwell, Brody Hamel, Finn Biggy, and Ashton Longe--on our line, which is rare," said Sleeman.
"They play hard for each other and the team and, they're not worried about stats. What we're able to do is because of them."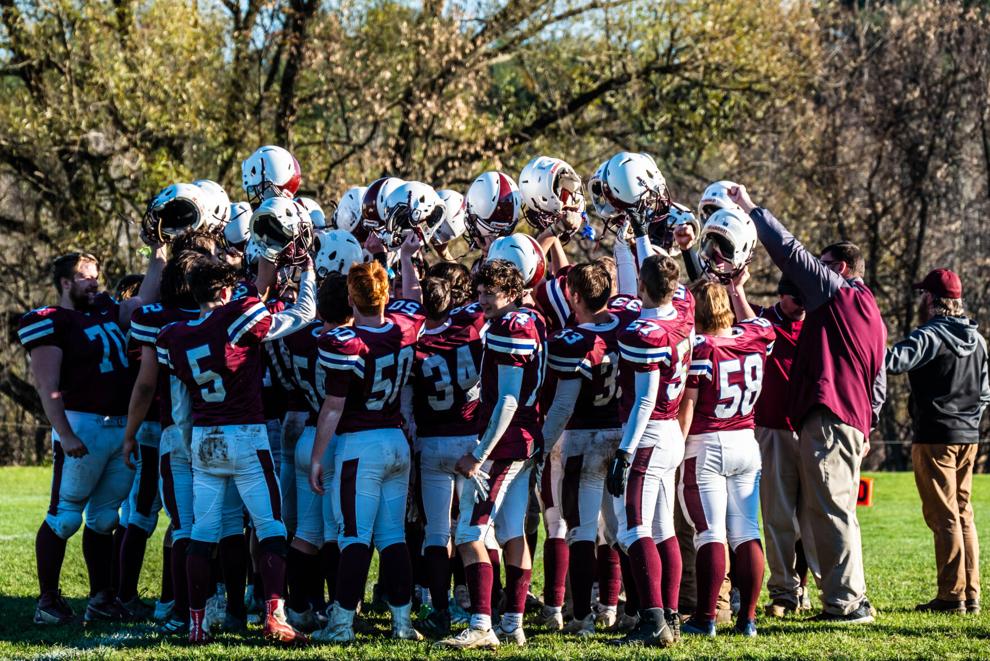 Regardless of Saturday's outcome, Sleeman is proud of this year's team.
"I think a lot of times, teams take on the persona of their communities. We're a blue-collar, play-hard, grind team, and we're not worried about other people's perceptions," said Sleeman. "We're here to work and to pull for each other, and it's fun to be part of--just like our communities of Fairfax and Lamoille."