FAIRFAX - The Bullets girls varsity soccer cruised to their sixth straight victory with an impressive 8-0 win over Twinfield on Friday afternoon. 
Nikki Cholewa started off the scoring for Bellows Free Academy-Fairfax, crashing in a ball that sprung out of a scramble in front of the net following a corner-kick. Bullets' Coach Jojo Lynch was laughing about the goal, saying she had threatened the girls with sprints for each missed opportunity on the corner-kick before the game.
"I told the girls it's not fair to Paige (Cargill) that we don't capitalize on the great balls she's been putting out there for us. When I saw that first one go in I said, 'Oh, well  it looks like Nikki doesn't want to run!'"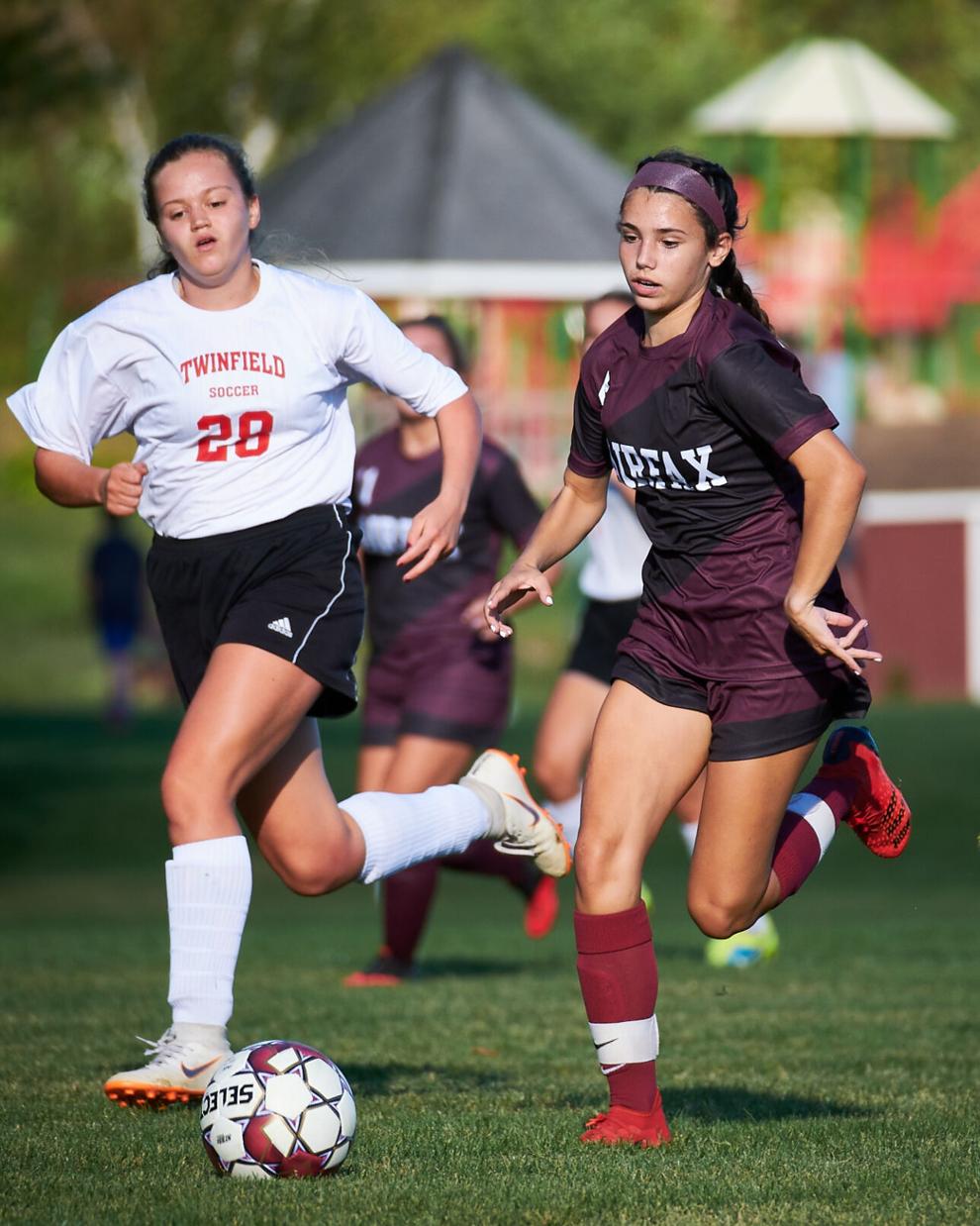 Following Cholewa's goal, Fairfax's side of the ledger racked up multiple scores. Ava Ardovino netted her second hattrick of the season, and Emma Spiller, Raegan Decker, and Paige Cargill all added to their goal totals. Taylor Duquette scored the game's final goal, as well as her first of the season, with a well placed shot into the top corner.
"I had an open shot, and took it. I was watching it thinking, 'I don't think that's going in,' then it was 'oh my god it's in!" said an enthused Duquette following the game.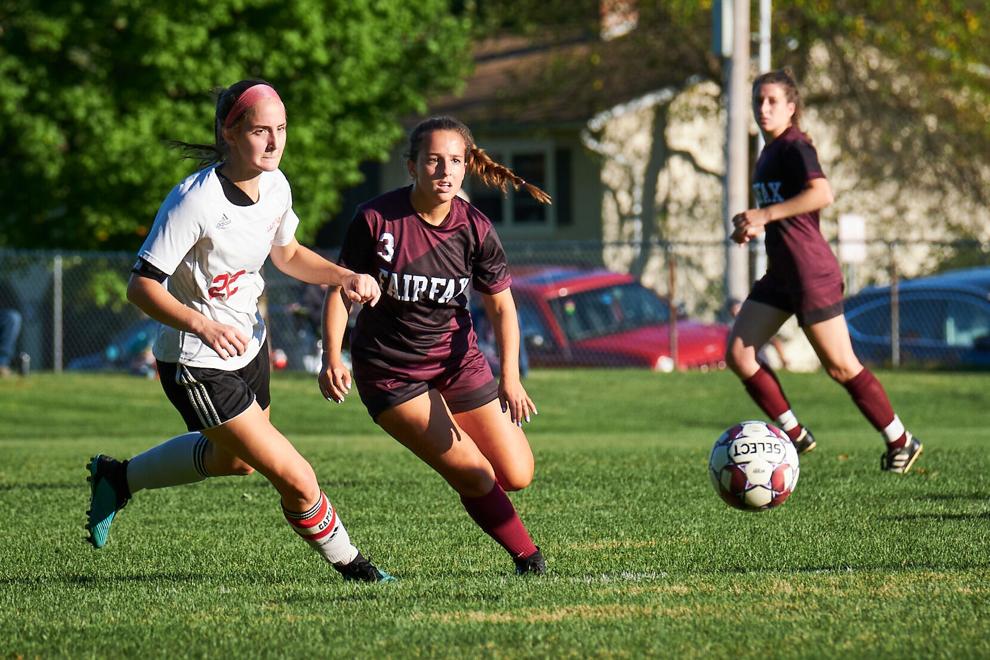 Following Duquette's goal, Faith Benjamin was ecstatic in the celebration, and her positivity can be frequently seen on the field. 
"She's the one you give a hug to after you score a goal," said Duqette. "I've been playing with her ever since I can remember. We've always been kind of like the dynamic duo and playing with her has always been amazing."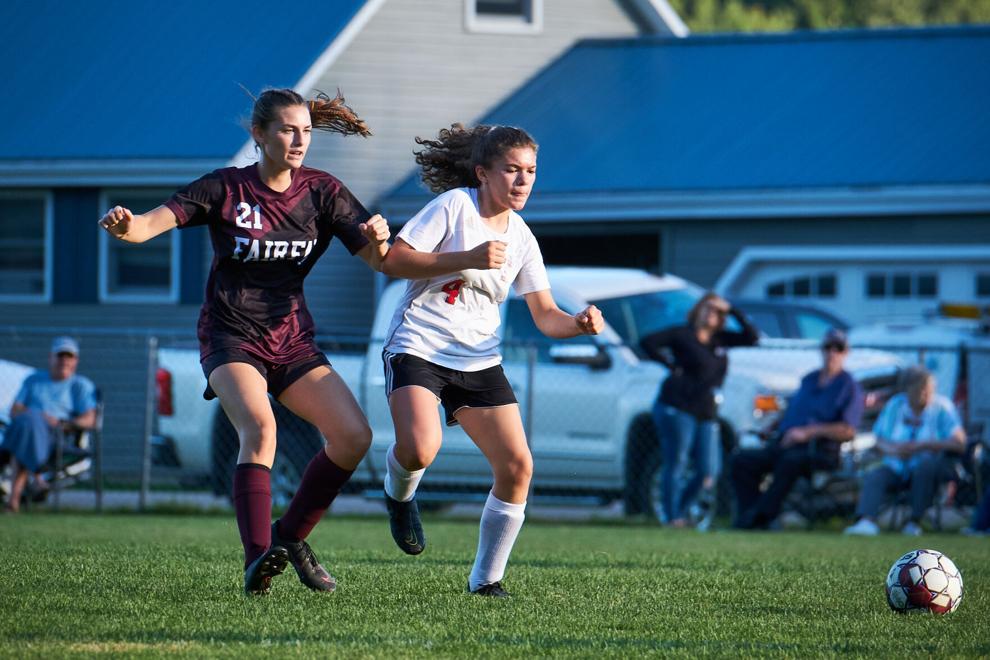 Benjamin credited her mother for instilling her with a positive outlook and spoke to the mentality of a positive attitude on the field, something that has been a big part of the Bullets' success this season.
"My mom has always been a positive person in my life. She's really radiated that positivity on me, and has shown me how to express that to everyone," said Benjamin. "I make sure to do that, especially when playing sports, because I know that mentality is a big part of any game. I just want to keep the team uplifted, happy, and positive so that we can do our best."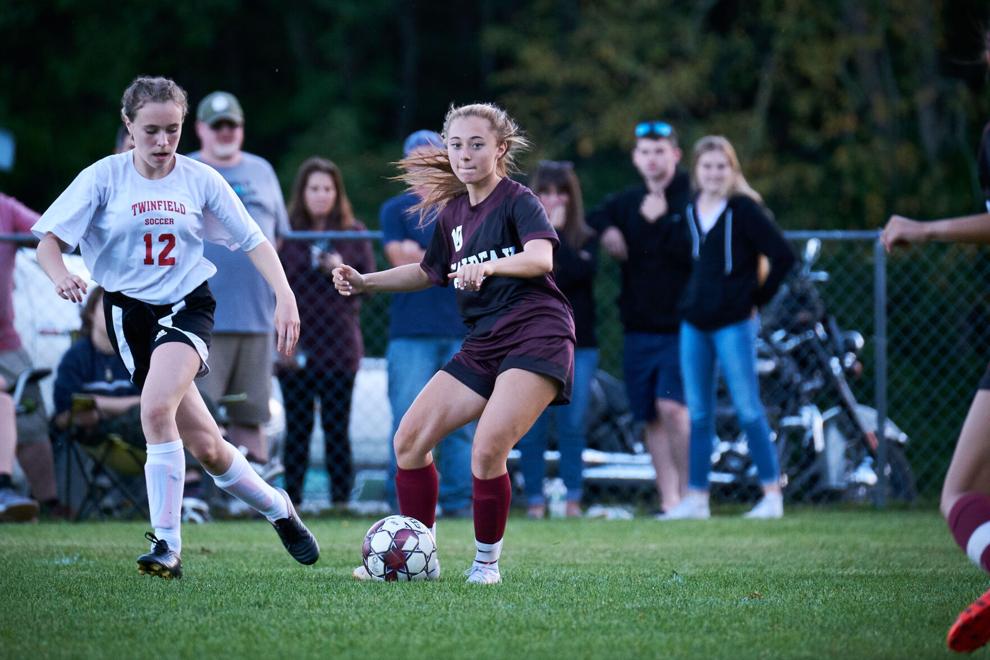 Lynch spoke highly of her encouraging defender,"Faith works unbelievably hard, and I've never once questioned her work ethic. She works incredibly well with Kali (Wooster). I'm saying it again, but with the two of them back there, we have one of the strongest defenses in this league. A big part of that is led by Faith; she's a force on the field, a great kid, and has an awesome personality."
Goalie saves: BFA Fairfax: Kamryn Taylor 5; Twinfield: Ida Astick 6