FRANKLIN — Jarrett Beauregard, a sophomore at MVU, was hoping to break records in outdoor track in the spring of 2020.
"I was planning to hit 20 feet and break the record for a freshman in the high jump last spring," said Beauregard.
"I'm going to train twice as hard to get back to where I need to be for the upcoming spring season."
After COVID closures canceled the spring season, Beauregard hoped to improve on his exceptional performance in the 2019 indoor track and field state tournament.
Last winter, Beauregard, a freshman, finished 3rd overall in the high jump and 5th overall in the 55-meter dash.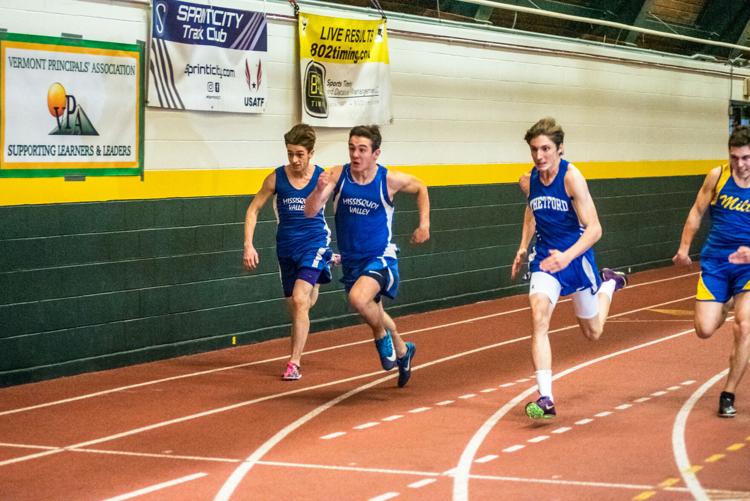 The two excellent finishes earned him a trip to New England's, a rarity for a freshman.
State officials announced the cancelation of the indoor track season in early November, dashing another opportunity for Beauregard.
"In track, each season counts, and I was expecting to be much better this winter season."
This fall, Beauregard was able to play his first varsity soccer season at MVU.
"It was good to get back into sports, I was rusty, but I came a long way," said Beauregard.
"Our whole team worked very hard, and it was exciting, and I was so glad the seniors got their season."
This fall, Beauregard decided to give back to his local community by joining the Franklin Volunteer Fire Department.
"The fact that it's a volunteer department makes it even better for me. We're just there to help the community," said Beauregard.
Beauregard's elementary school interactions with the fire department left a lasting impression on him.
"I remember the firefighters coming to my elementary school, and I've always wanted to get into something that provided help for people," said Beauregard.
"I've gotten quite a bit of training--trying on the air tanks, dressing up and down, and riding in the fire truck. I like to know that someday I may be driving one.
"It's a lot more welcoming of an experience than I thought it would be, and the people are really cool."
Two years ago, Beauregard witnessed a fire near to his house.
"I was impressed at how the firefighters handled the situation," said Beauregard.
"They made sure everyone was safe and tried to save the house. I was impressed at how they all worked together."
Playing sports has helped prepare Beauregard for a role with the fire department.
"Being part of teams has helped me. You have to have each other's back in sports, and you need that same understanding here," said Beauregard.
"Physical ability is also important, and participating in athletics has helped me get into good shape."
Beauregard hopes his time in athletics will help him with all the challenges that come with firefighting.
"I'm pretty new to it, but learning to persevere and push through difficult situations is necessary for both," said Beauregard.
"With a fire, it's life and death--which is much different than a game on the field."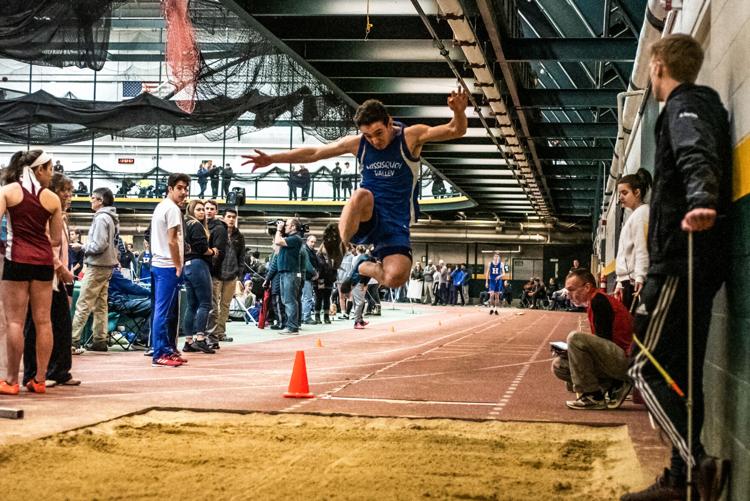 Marshall Ploof, a longtime member of the Franklin Volunteer Fire Department and an assistant coach on the MVU baseball team, is glad to see young people showing interest in firefighting.
"I began by following my father around at the fire department when I was ten years old," said Ploof.
"People aren't volunteering like they used to, and when young guys come in and volunteer, it means a lot.
"They can't go into a fire yet, but they can get used to the equipment. It's such a joy to see some young people come along and show some interest."
Two weeks ago, the Franklin Volunteer Fire Department visited the Franklin Central School for their annual fire safety presentation; Beauregard went with them.
"A lot of teachers had Jarrett at the Franklin School, and they complimented him on joining the fire department," said Ploof.
Ploof is already looking forward to baseball season, and Beauregard, who also plays baseball, will most likely join Ploof on the team.
"The fire department is like a baseball team--we have our team bonding, we pick on each other, and we have a good time with it," said Ploof.