FRANKLIN COUNTY — Vermont high school athletic programs began implementing Phase II practice guidelines this week. Phase II allows for incidental contact, which is what athletes need to prepare for games in contact sports like hockey and basketball.
Messenger Sports caught up with the county high school's athletic directors to find out how the athletes and coaches are adjusting to the changes. Challenges will abound as teams navigate the first winter athletic season during the COVID-19 pandemic, but as you'll see, the community's determination and resilience is shining through it all.
Dan Marlow: BFA St. Albans Athletic Director
•The kids are enjoying some normalcy: "The kids have been great through this whole process, and most are happy to be in a normal practice situation," said BFA athletic director Dan Marlow.
Marlow complimented the kids and coaches on their flexibility and creativity. During tryouts, only 25 people could be in the rink or gymnasium.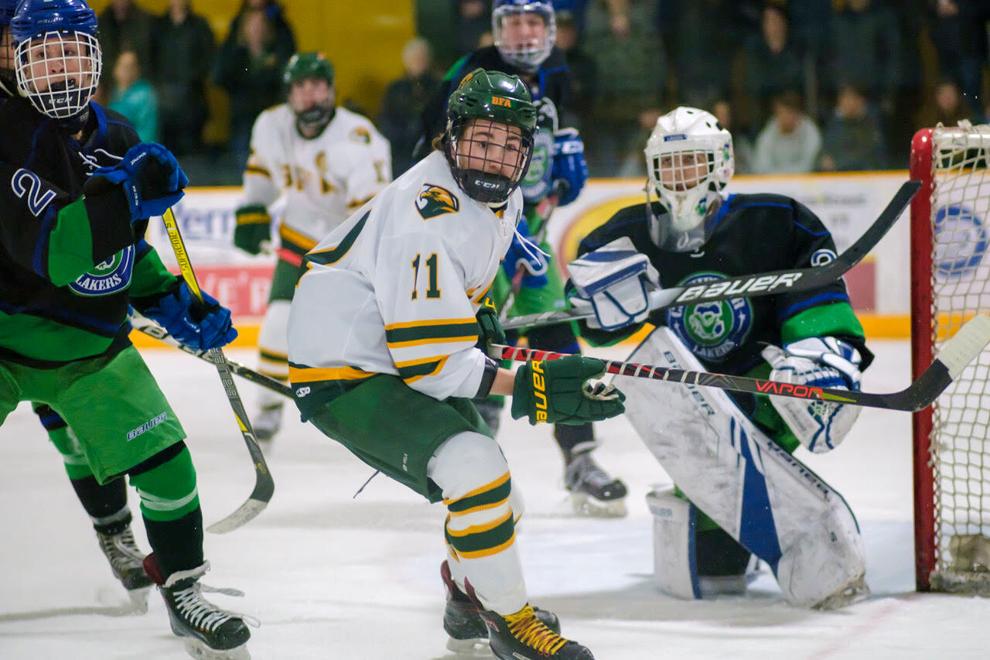 "The athletes skated as 'lines' out on the ice and switched up lines for drills. Everyone got through; we just had to think differently," said Marlow.
The waiting, the guidelines, and the disruption to normal life have taken a toll on everyone. Marlow thanked his coaches for looking out for their athletes.
Coaches get creative: Comet hockey coaches Luke Cioffi and Jeff Rouleau had their athletes share their four H's--history, heroes, heartaches, and hopes. The answers were kept anonymous.
"Everyone has something they're dealing with right now, and we can take this time to refocus on what's important," said Marlow.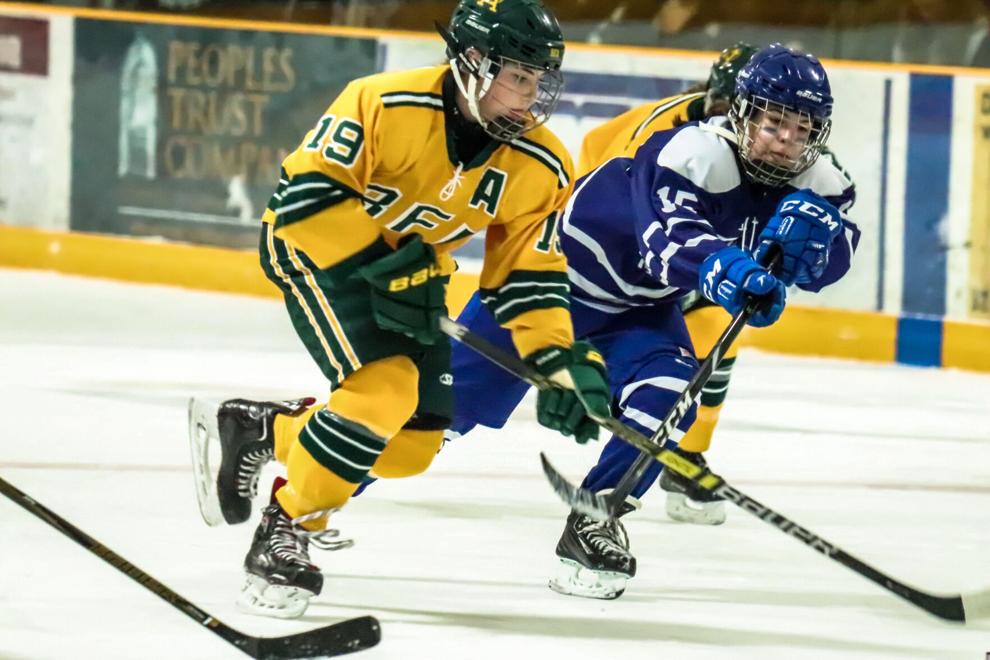 "We can appreciate everything we've got. Let's focus on what's important: friendship and competition as we have it."
Marlow is always glad to talk about his athletes and give credit where it's due.
"The kid are always the same. They are resilient, and they will do what they need to do for the mere chance of being able to play," said Marlow.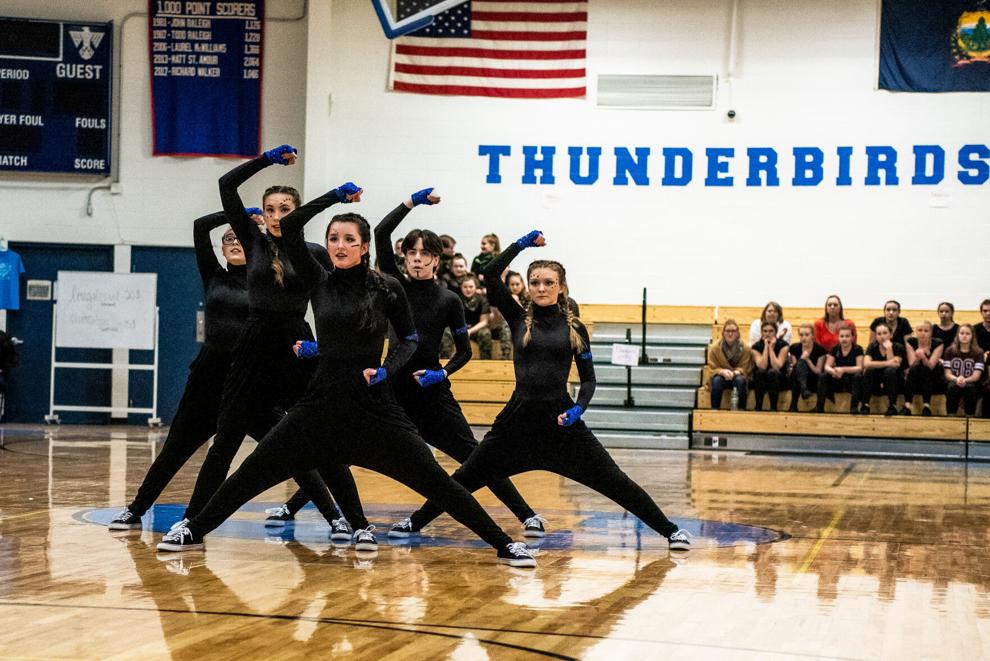 Jim Hubbard: Richford Junior-Senior High School Athletic Director
•Schools have worked hard: "The kids have been very patient, and the coaches have been great. Everyone's excited to get out and play," said Richford Junior-Senior High School Athletic Director, Jim Hubbard.
"Schools have spent so much time trying to prevent the spread of COVID and have done an incredible job. The rate of infection in the schools is 10 percent of what the rest of the state is."
Youth programs will need to rebuild: While Hubbard is concerned for his high school athletes, he's also keeping an eye on the middle and elementary school student-athletes who haven't been able to practice this year.
"We'll need a big focus on youth programs in the coming years," said Hubbard. "Parents of young kids can help get them back into the swing of sports when things get back to normal."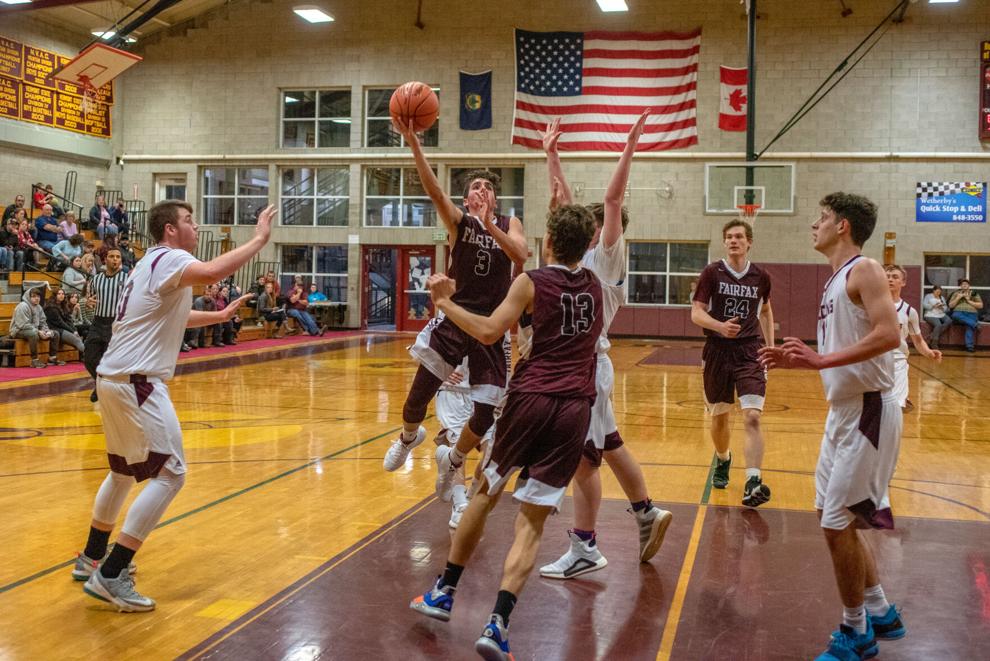 Geri Witalec-Krupa: BFA Fairfax Athletic Director
• Patience appreciated: Geri Witalec-Krupa, athletic director at BFA Fairfax, thanked the community for their help in containing the virus and for their patience as the school navigated COVID guidelines.
"We took our time this winter and analyzed our capabilities to ensure we'd back as soon and as safely as possible," said Witalec-Krupa.
"The students are happy to be back in the gym and the trails. They are happy to be with each other and doing the sports they love, and that's important."
Lots of excitement: Witalec Krupa noted that while competition is the focus for many, there are lots of great things happening already.
"Games are one small component of high school athletics. The purpose of athletics in schools is focused on the life skills acquired through athletics."
Witalec-Krupa encouraged people to be careful in and out of school.
"We've learned that transmission isn't really happening in schools. I feel safe in school every day; we need to be making wise choices when we're not in school. That will ensure even more that we can have a season."
What the gym is being used for: BFA Fairfax has been using the high school gym for academic classes during the day and athletic practices in the evening.
"Students and coaches share in the responsibility of transitioning the gym from a classroom to a court. They have to set up and take down and the 'classroom' and clean everything," said Witalec-Krupa.
"We are all working together to make sure we can learn and play. We've established a culture where everyone takes part to make things happen."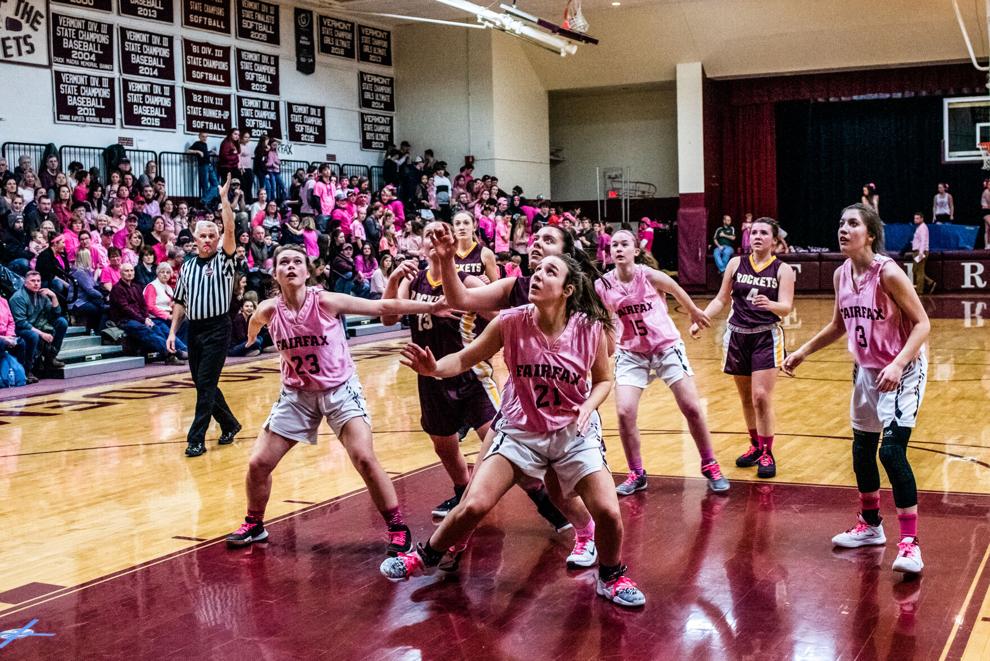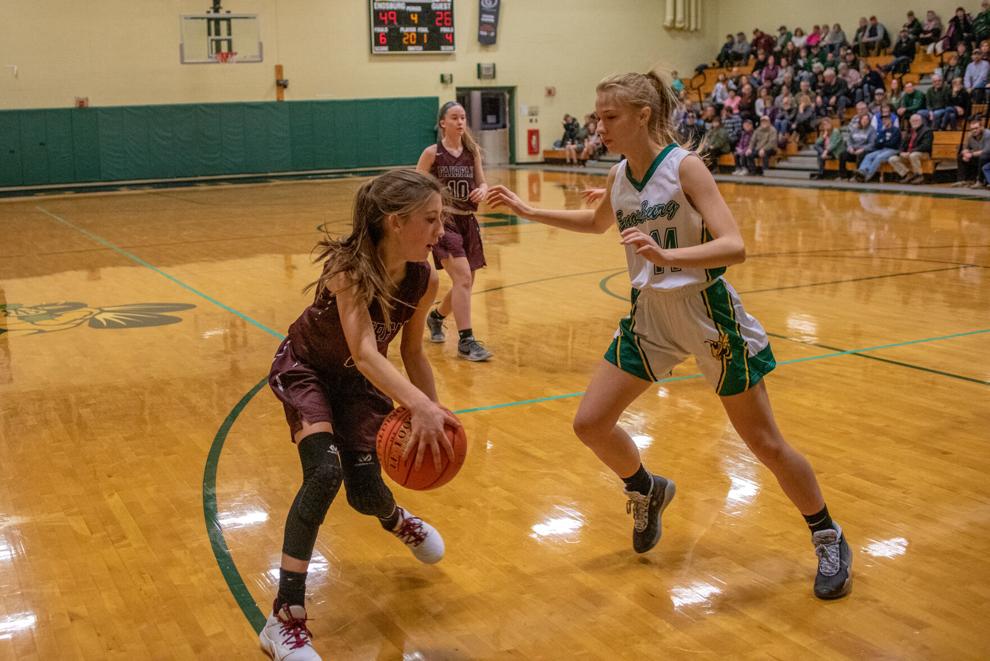 Anthony Sorrentino: Enosburg Junior-Senior High School Athletic Director
•Some normalcy takes weight off athletes shoulders: "It's been great seeing the kids at practice. They're looking for normalcy, and they have a lot put on them right now. This takes some weight off their shoulders," said Anthony Sorrentino, athletic director at Enosburg Junior-Senior High School.
"These kids feel like family to one another. They have a bond through athletics; they've really been missing that."
Lots of challenges face new AD: Sorrentino, who replaced retired Enosburg athletic director Chris Brigham, hasn't had a normal season since he took the job.
"I'm concerned about our youth programs, retaining coaches, and learning the rich tradition of Enosburg athletics. I want to keep all that going while providing the kids some type of season," said Sorrentino.
Athletes are eager to compete: A week ago, Sorrentino helped out with strength and conditioning at the varsity girls' basketball practice.
"Our coaches and kids have the energy, and they're itching to play. It felt good to be part of that--to see how ready they are to work. They've got that fire in their belly!"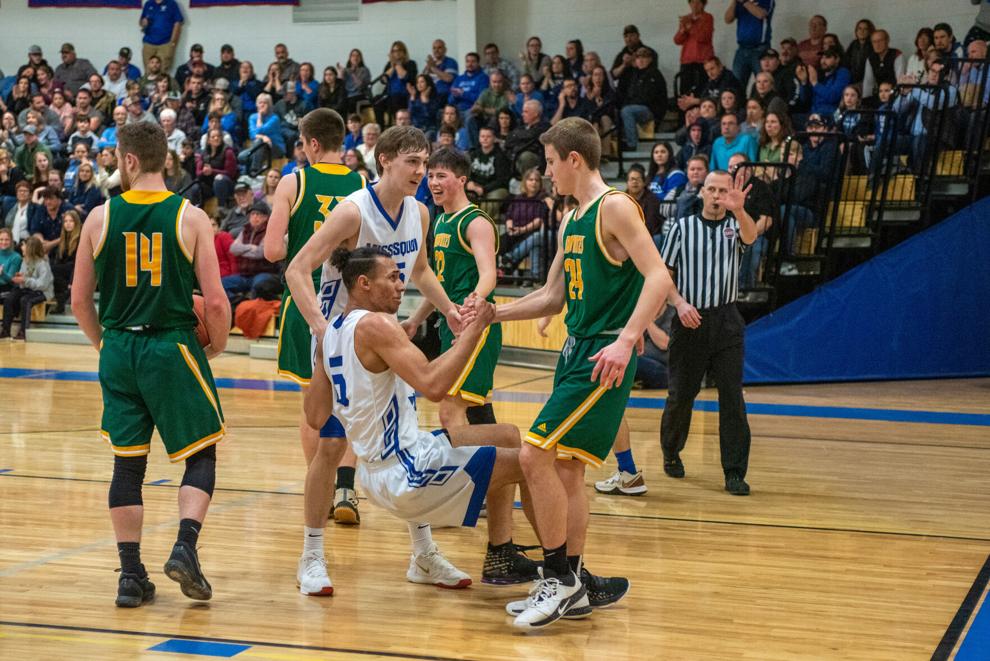 John Lumsden: MVU Athletic Director
•Athletes adjust to masks in practice: "I was fortunate last week to run a boys' middle school practice, and it was great to see the kids in the gym again playing the game they love," said Lumsden.
Playing basketball with a mask isn't easy, but Lumsden made sure the boys were as comfortable as possible.
"The masks do make a difference, especially with the running. I was mindful of that, and we worked on skills--dribbling, passing, and shooting," said Lumsden.
Like many schools, MVU has relied on elementary and high school gyms to host additional practices.
"We are all working together to get everyone as many practices as we can," said Lumsden.
ADs prepare for the 'green light': Athletic directors across the state are waiting for word from the Governor, and they know they may have a short window to make final preparations for games.
"If we hear this Friday that we can play next Friday, we need to be ready when the time comes--athletes, coaches, athletic directors, bus companies, and referees," said Lumsden.
"Whether we get eight, ten, or twelve games this winter, the kids can't wait for competitions, and we will be ready when it's time!"