BFA-St. Albans Bobwhite basketball players Liam and Gabe Howrigan have been playing sports together for as long as they can remember, but the 2022-23 season is the only time the brothers will share a court as varsity players. We caught up with them to find out what they've enjoyed about this unique opportunity.
Q&A with Liam and Gabe Howrigan
What have you enjoyed most about playing together this season?
Liam: It's been fun, and Gabe and I have gotten a lot closer. He's always going to be my little brother and has that goofy, little brother personality toward me. I'm hard on him because I want the best for him.
Gabe: Liam pushes me harder than anyone else because he wants the best for me. It's good to have someone there all the time; if I mess up, he can help me. He's a mentor and a teammate at the same time.
What's your brother's best skill quality on the court?
Liam: One thing that's impressed me is his ability to shoot the three-point ball. He's probably been one of the best shooters on the team. He also takes a lot of charges, and he hustles after the ball. He gets the crowd, and the bench hyped, even on simple 50/50 balls.
Gabe: He's gotten a lot better at the guard position, and his midrange shots have also improved. He's dedicated and a great leader on and off the court.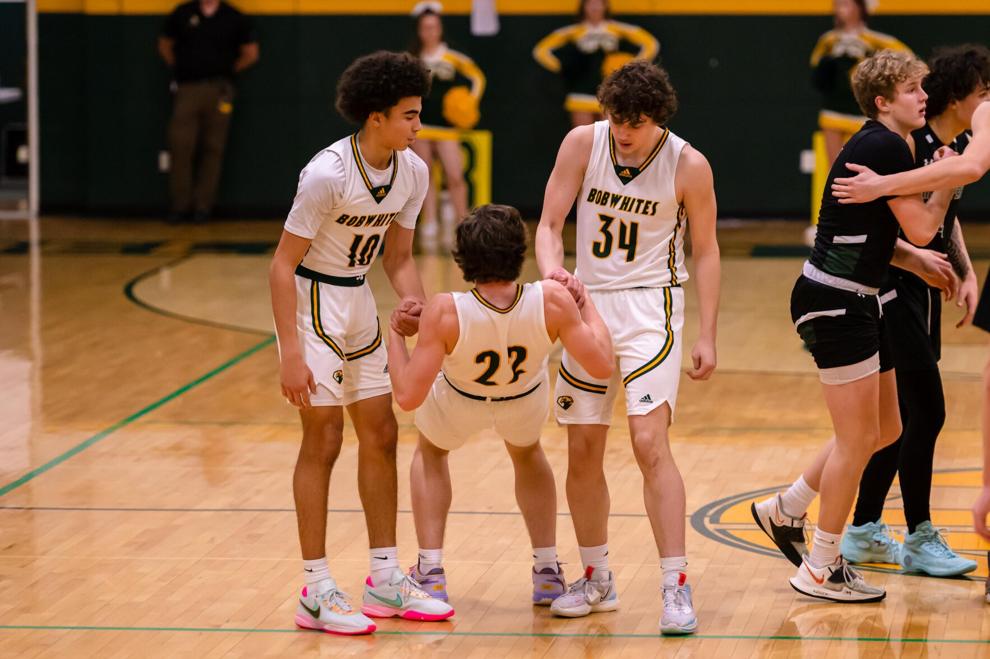 What's your brother's best character trait on the court?
Liam: As his older brother, I'm hard on him, and he does a really good job taking in that information and applying it. We've had car rides home together after games where we've talked stuff over, and he's always listening and applying what we talk about.
Gabe: He's a great leader on and off the court. He's dedicated and hard-working, and he knows when to goof around and when to get stuff done for the team.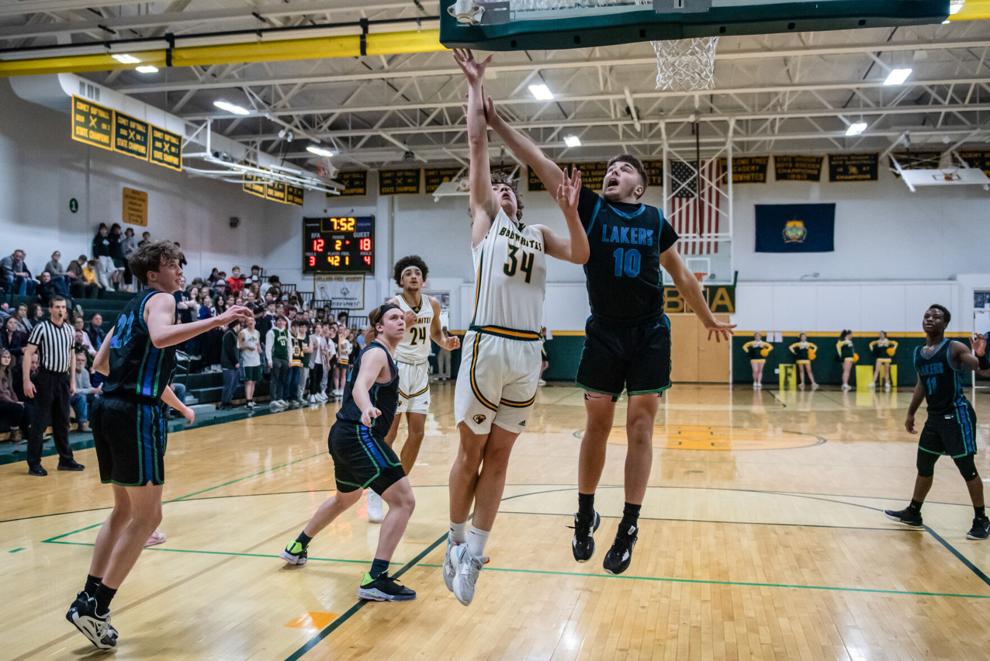 What do you enjoy about playing for this team?
Liam: Throughout my years playing, this is the tightest group I've played for. Our chemistry is through the roof, and we've got each other's backs when things get tough, and that's huge.
Gabe: We're a tight group, and we push each other really hard to meet our standards and goals. Our teammates have pushed us through the season and stepped up. It's nice to see them filling their roles. Our team sees how serious of a year this is. We feel like we have a good chance of making some noise in St. Albans for basketball, and we take pride in that.
Do you have a moment your brother stood out to you on the court?
Liam: In the game against St. Johnsbury, we were up by two, and Gabe took a charge at the end of the game, which sealed the game. I have a massive amount of respect for people who will put their body on the line, and Gabe is doing that.
Gabe: We lost the Colchester game, but Liam stuck with it and helped us come back in a big moment. We came up short, but it showed how hard he was working.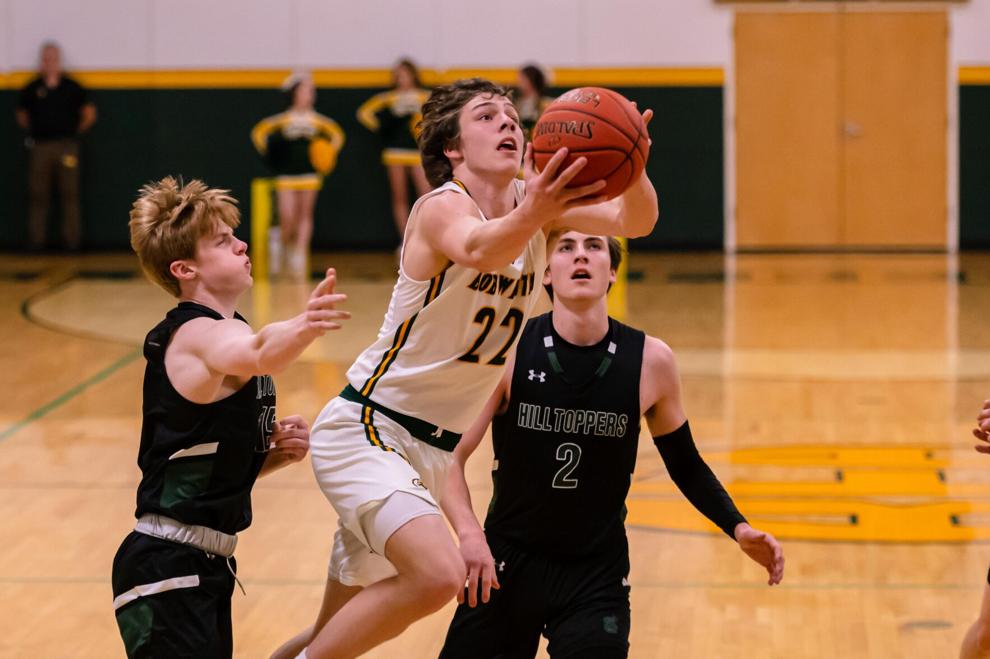 What have you enjoyed about playing for your varsity coaches?
Liam: Coach (Shawn) Earl is like a second father to me, and I've grown up with his son Noah. The number of extra reps I've got from Coach Earl has been game-changing. Coach (Tristan) Menard has been with me for all four years of my varsity career. He can be hard on us, which we need, but he's always pushing us to be our best and to stay focused. Coach Mo (Michael Moshovetis) can be hard on us, but he lightens the mood and brings us food--he's a great locker room guy. All the coaches coach us with the game and also prepare us for life ahead of us, which means a lot.
Gabe: I've had Coach Earl and Coach Menard for two years with AAU. Coming into varsity, I've noticed how much gym time they give us, which helps us bond as a team and get better. Whether it's a shoot-around or practice, it's really helpful and means a lot. They push us to be our best.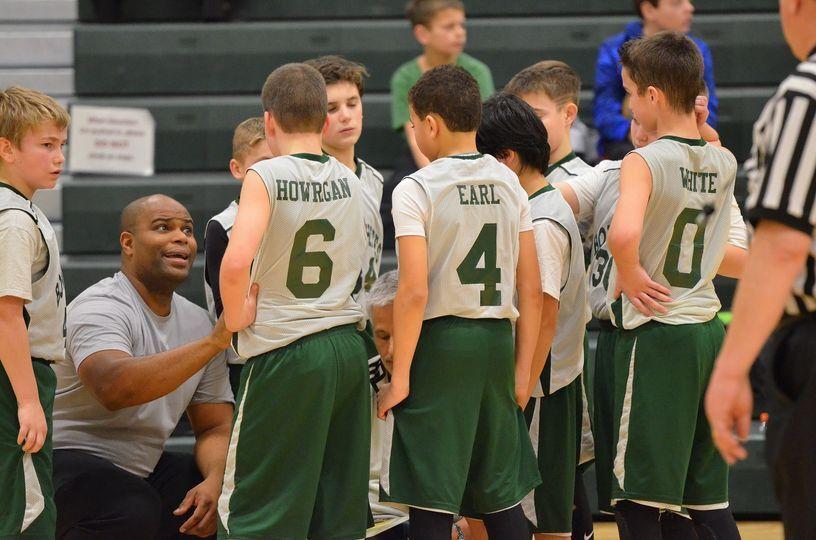 How does your family help support your athletic endeavors?
Liam: My parents, Matthew and Kerri, and my younger brothers Gabe, Cole, and Reid, have been there for me through everything since I started playing basketball. As a Howrigan, I have a huge family, and they come and watch me play. Seeing them there pushes me to work harder, and I know I wouldn't be where I am today without them.
Gabe: My mom drove me to most of my JVA practices last year, and my parents have always encouraged me to be my best. My dad has pushed me to get out and dribble and shoot, which was a big part of my getting better. It's so nice to see our extended family at the games; it's really motivating and helpful.