ENOSBURG — Justus Orton has brought a big bat and solid defense to Enosburg this spring. In the opening round of playoffs last week, Orton continued his dominance at the plate and on the mound.
In the Hornets playdown game against Fair Haven, Orton lifted Enosburg with a grand slam. "I knew my job in the Fair Haven game was simple: generate runs and play good defense. I was looking to get on base to keep the team going and get us to the next round. My team looks to me for that big play, and that's what I try to do," said Orton.
At Harwood in the quarterfinal round, Orton launched a two-run homer and pitched the Hornets to a win. "When I pitch, I get in the zone. I can't hear anything; it's like I have noise-canceling headphones. I can hear commotion on the sideline when I hit, but I put myself in the zone, focus on my team, and do what I need to get it done.
"Nothing was better than hitting a home run and having everyone go silent on the opposing sideline for an inning."
What have you enjoyed about this season? "It's been good getting back on the high school diamond. I play year-round, but I've enjoyed this season. We dropped a couple of games, but we came right back. I don't mind those drops; it shows what you need to work on so you get back at it.
"This team is probably the best group of high schoolers I've played with. Everyone has bonded, and we're like family. Our losses helped us get closer; now we're winning, and we're winning for each other.
"I've known my coaches Nik (Sabrowski), Mike (Howrigan), and Brad (Lovelette) for a long time; I met Rodney this year, and it's amazing how close we are already. I love having that bond with my coaches.
"Rodney knows what it takes to play at the next level, and that's very helpful for me as someone who's trying to play at the next level."
What do you love about the game? "I love baseball because it takes an athlete to play baseball. I love how competitive it is and the nature of the game. There's no season since I could walk that I've been the same. Every year I've gotten better mentally and physically, and I like that part."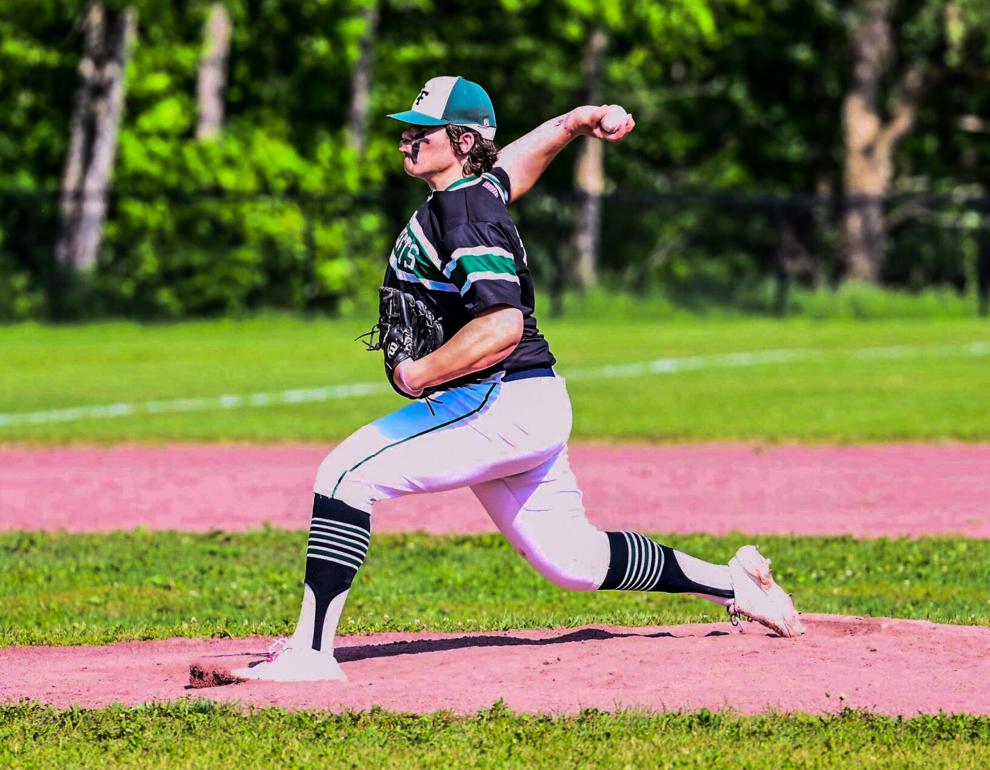 Future plans: Orton is heading to North Carolina for a gap year to play baseball and prepare for college.
Thank yous: "I'm grateful for my mom Lynn, my dad Stephen and my family for making me who I am and getting me where I am today."