SWANTON - On Saturday, June 6, MVU junior Ruth Brueckner secured her sixth state title, winning the 800m in a time of 2:22.57.
What was it like winning the 800m on Saturday? "Even if you're favored to win, you know, you can't slack off. The three girls who came in behind me were seniors, so I knew they'd have lots of motivation to win. I enjoy the pressure of the race, and it's so exciting to win."
Why the 800m? "I tried the 800m at a BFA meet this spring for the first time. After running it, I really liked it. It's right in between the 400 and the 1500m. I like having the two laps to run. My strategy has changed a few times. At Essex, my coach John (Brueckner), told me to run a hard first lap and see what happens. Getting the gap early helped. By the time everyone realized the gap was there, they couldn't catch up. At states, the pack paced much more closely because they knew what I was doing."
Have you enjoyed carrying the Brueckner running tradition at MVU? "I'm trying to get as many as possible. My brother John has seven, so I'd like to get eight, my brother Paul has one in the 800, and Anna has a title in the 4x800, so we all have one with an 800 now. I hope my nephews and nieces, if they go to MVU, will do it too. It would be really cool to have multiple generations there."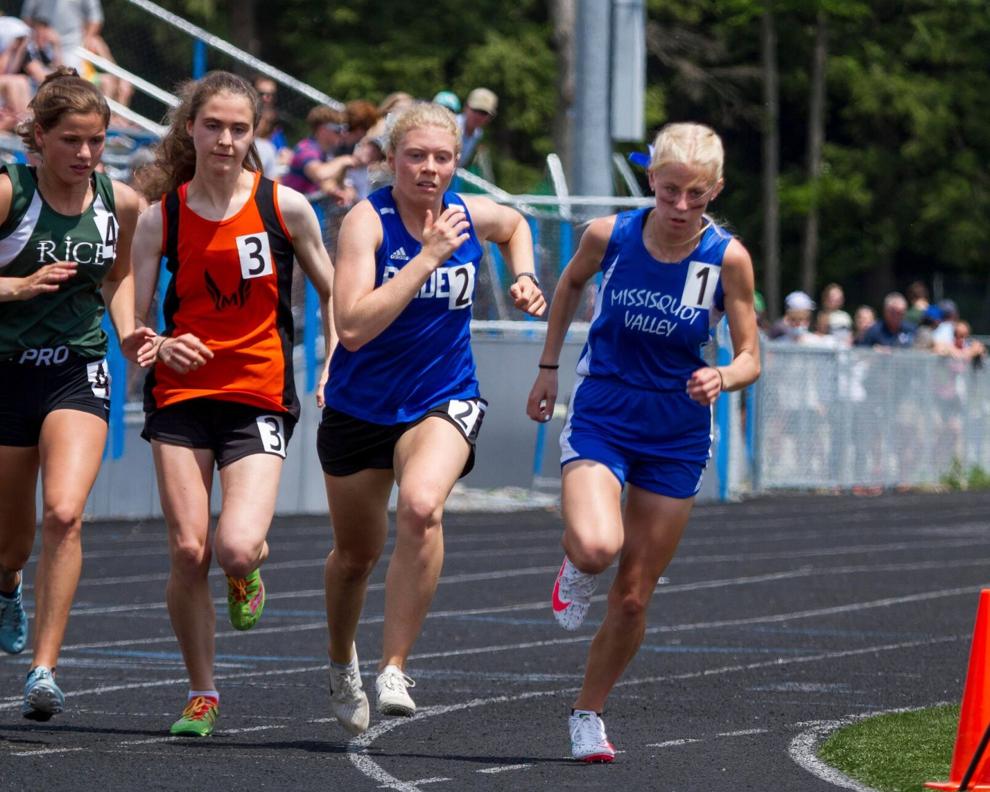 What have you enjoyed about having your brother as your coach? "John has been there and done all of this; he understands the sport and can talk me through the races."
Were you happy to get back on the track? "Getting back to outdoor track is refreshing; I've looked forward to meets even more than usual, and I've appreciated every meet, even the small ones."
How did you stay in shape in the offseason with no indoor track? "I worked through injuries during cross country, and I played JV basketball this winter to have a team and to stay active."
What was it like watching your sister Anna race in college this year? "Watching Anna this winter made me look forward to outdoor this year. I was really happy for her that she had an indoor and outdoor season. I'd see hers and know that I wanted to go for that this spring. It was cool to see her be able to continue that and do even better in college than she had in high school."
Thank yous: I want to thank Josh and John (Brueckner) my coaches, and all the girls I competed with. You have a bond with your teammates, but you also have a bond with people from other schools, and they're fun to run with. I also thank my parents, Dan and Shelley for their support."