ST. ALBANS — Maren McGinn, a senior at BFA St. Albans, played the final game of her high school career against the South Burlington Wolves last week, scoring 27 points and snagging 10 rebounds.
The game was the D1 semifinal game, and unbeknownst to the Comets, it would be the last time they'd be on the court together. On Friday, March 25, word came that the Vermont Principals Association had canceled the D1 final due to Covid concerns with Rice High School.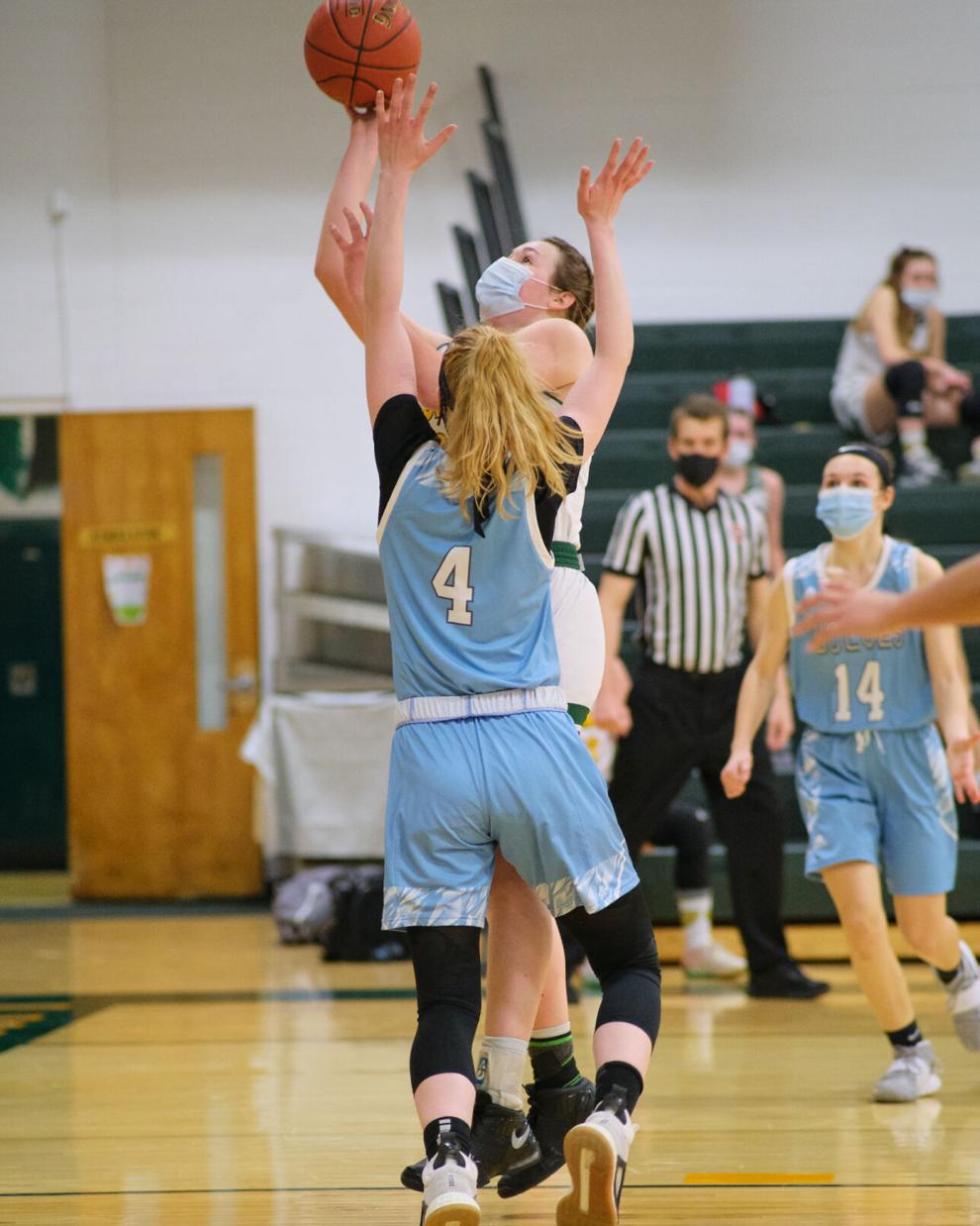 Playing a big game on the home court: Traditionally, D1 teams travel to Patrick Gymnasium for the semifinal and final games. This year all the title games were played at the Barre Aud, and semis were played at home.
"We were all pumped up and ready to play. We knew it could be the last of our season, and we came ready to play our hearts out!" said McGinn.
"We've been working hard on getting the ball up the court and having better passes. We capitalized on that against South Burlington. My teammates really did that well for me. Our team effort and team-togetherness really stood out."
Earning a trip to the D1 title game was a dream come true. "I've been with all four of my senior teammates for seven years. We were so pumped. I don't even know how to explain it! We talked about it all the time, and to have that dream come true, really made us that much happier and excited for the final."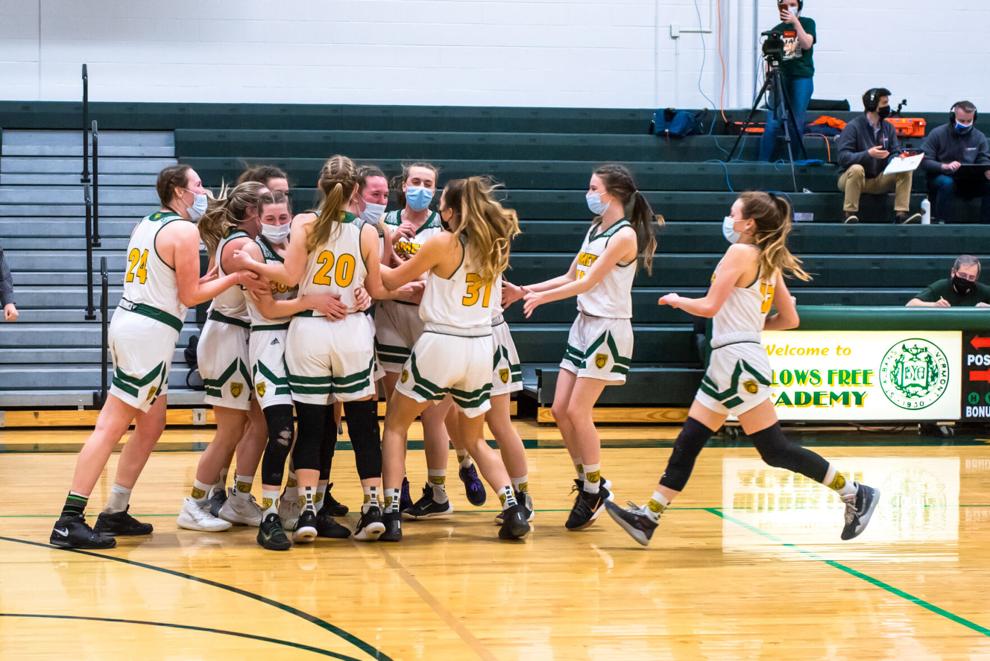 It's good to play for a community that cares! After the cancelation of the title game, the St. Albans community put together a champions' parade for the Comets.
"It was so awesome to see everyone there. My whole family was there, and the whole town was so supportive. Pulling that parade together on the day we were supposed to play was so special."
Closing out the season with a power circle. "The way we ended the season with the power circle brought us together and gave us a good closing for our careers as players and as teammates. We got to say our final words and tell each other how much we appreciated each other. It was very special to me. We've grown a lot, and we've grown together, and that makes it so special."
McGinn thanked her coaches Paul LaFountain and Dylan Baker. "They've constantly pushed me to become a better player, and they gave me the confidence to be a leader on and off the court. Coming into the captain role as a junior year was different, but they allowed me to grow as a leader."
McGinn soaked in the love of her family. "My family has supported me so much through the years. This year when they couldn't come to games, they supported me and texted and called me after games. I couldn't have done it without them. I needed that love."