Enosburg High School's Mei Elander was the second highest girls' finisher at last week's Meet of Champions at Hard'ack, placing 23rd overall (Divisions 1-3) with a time of 20:47.63, a personal best.
Q&A with Mei Elander
What do you enjoy about racing? I love the start of a race, and when I pace myself, I can gain ground on my competitors. I hate finishes because I know I have to sprint. My coach Maggie's (Cavasos) voice comes into my head, telling me to keep going and give it my all!
Tell us about running in the 11-mile Jay Pea Peak Trail Race in August? That race pushed me. I was surprised at the level of intensity; it was straight up a mountain. I finished second for females, and I'm definitely going to do it next year.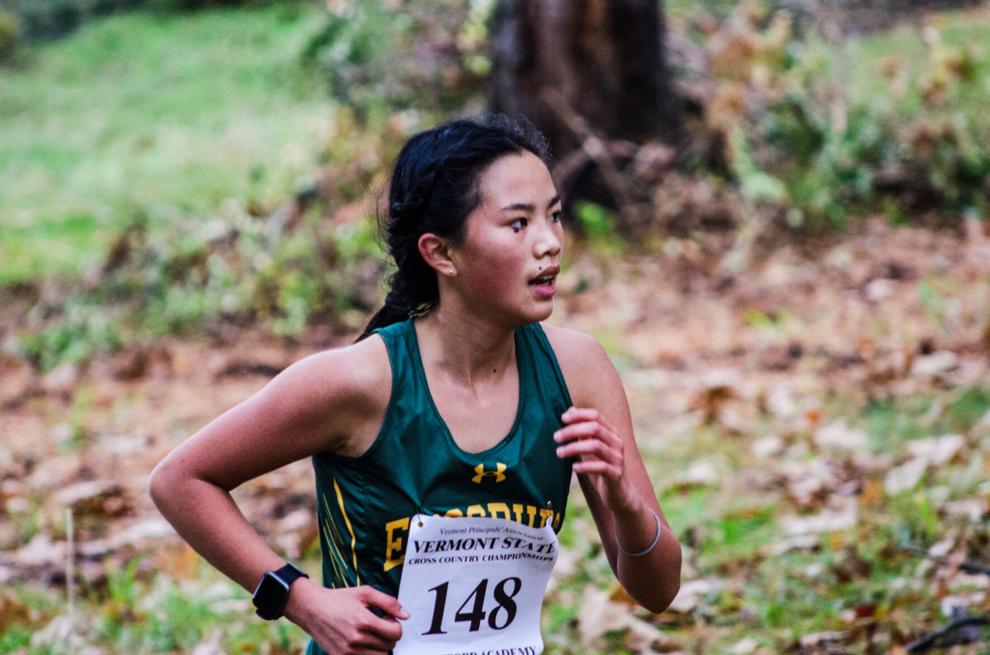 What did you like about the Vermont State Tournament and the Meet of Champions? Going to those races made me push a lot harder; I was racing against faster people. I want to shout out to my team members and coaches for supporting me. When I hear them cheering my name, it helps me push further and faster.
What was it like reaching your last PR? I remember coming to the finish; everything hurt, and I was thinking this better be worth it. I saw that I had made it in 20 minutes, and I knew it was worth it. I started sprinting.
What do you enjoy about cross country? The cross country team is small, close-knit and dedicated. The people I meet through cross country are phenomenal. Ruth Brueckner of MVU has really pushed me this season, and I'm really grateful for her.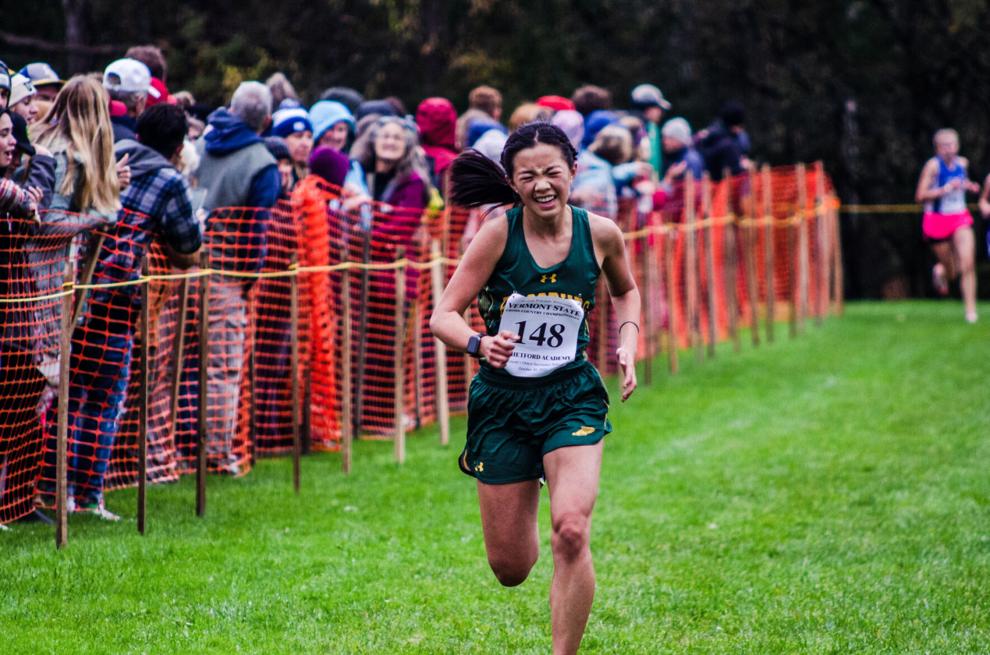 Q&A with Enosburg coach Maggie Cavasos
What has it been like watching Mei compete this year? Mei has been a stand-out leader on the team and pushes herself and pulls them, always looking for ways to improve and always encouraging others. She embodies both the tenacity and friendliness of a true distance runner, always pouring everything out on the course and then turning to congratulate others. Every race, she's gotten better and made more connections to other runners on our own team and other teams.
How has Mei grown as a runner this season? Mei has gotten stronger physically, and we've worked on her sprinting ability at the end of a race. Running is also a mental sport, and she's grown this year in being proud of herself after a race (regardless of the outcome).
What does Mei bring that helps elevate the performance of the team? Mei brings a sense of humor balanced with a true commitment to the sport. She also goes out of her way to welcome and encourage each of her teammates.