ENOSBURG — Dana Elkins, of Enosburg Junior-Senior High School, earned a commanding 16-3 win from the circle over Vergennes last Thursday in a game that began with a Commadore hitting a two-run homer. 
"When they got that home run in the first inning, it was nerve-wracking, but when the inning ended, I knew we'd focus and come back. It wasn't a big deal, and we knew we had it right from there."
Enosburg Coach Randall Wells spoke of his 'ace.' "Once again, (against Vergennes) Dana was the pitcher that overpowers an opponent without overpowering pitch speed. As one opponent coach stated this year after another Dana win, 'what a smart pitcher she is, I would take that over a pitcher that throws high 50's mph any day,'" said Wells. 
"When you take her talent in the circle and add it to the way she leads on and off the field, you end up with a junior captain who will provide support for teammates anywhere and anytime."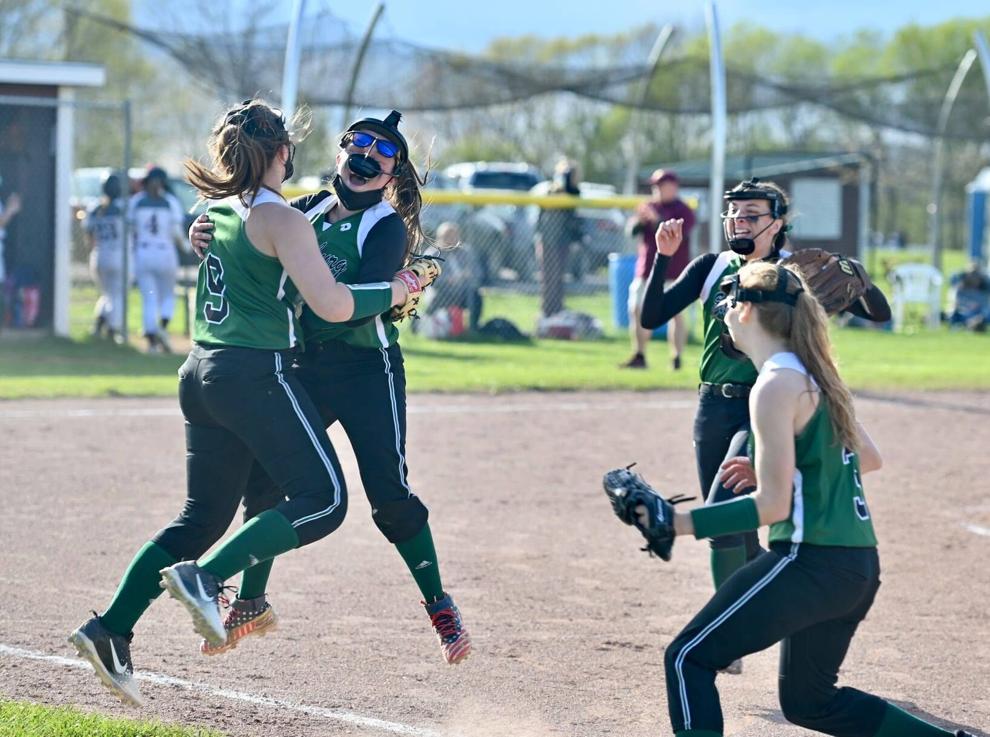 Elkins, Wells noted, is one of his smaller players, but she works with power. "You stop and think about it; she's barely 5 feet tall; her physical size would be called tiny. You would think she would wear down with this physique, but she has never shown signs of any letdown. This shows how hard she works year-round and always with a smile."
How do you keep your composure in the circle? "My parents have always told me to go out do what I do. As I've gotten older, I've learned to block everything out, do what I do, focus on our team, and do what's best for the team."
What do you like about pitching? "I enjoy that I can help my team out as much as possible. I love getting in the zone, especially in a close game, and knowing you need to dominate and control the game. Emma (Keelty) has been my catcher since the fourth grade. Knowing she's behind the plate and that she knows me makes the game so different."
Any thoughts on your team's success this year? "We all bring different strengths, and when we get on the field, it just clicks."
What do you like about your coaches and your team? "Randy knows us very well, and he knows where to put people to succeed. We're very close as a team and have a special bond. The support from coaches and the team is all I could ask for."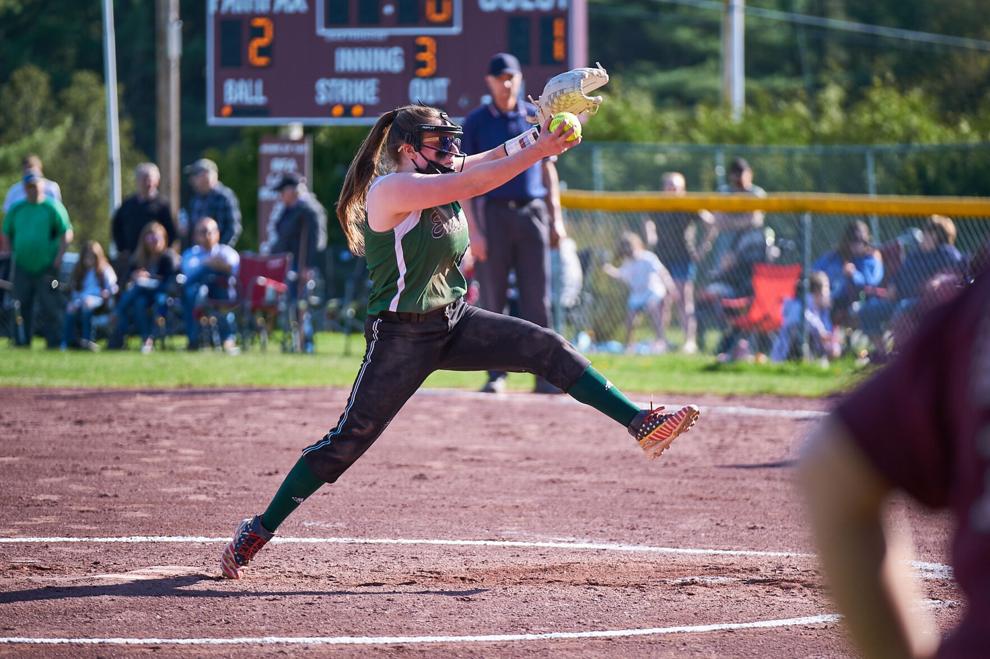 What other game stood out to you this spring? "The Fairfax game was one we really wanted to win; we know everyone on the team and their strengths. Taylor (Mitchell) is a phenomenal pitcher. She throws strikes, and she's known for her rise ball. We had some strikeouts, but we did a good job hitting."
Thank yous: "My parents Sonya Peck and Todd Elkins have dedicated so much to my softball, and I can't thank them enough."