Alexis 'Pippa' Kittell has been a driving force in the Enosburg Hornets' defense during the 2021-22 basketball season. She's easy to spot in her signature black leg sleeves, but don't be looking to see them standing still. Kittell is always on the move on the court, giving 110 percent to give her team the best opportunity to win a game.
Q&A with Alexis 'Pippa' Kittel
What do you enjoy about defense, and who encouraged you to build that part of your game? The short but simple answer is having heart and hustle. My dad is a huge part of the reason I'm the basketball player I am, but especially because of the way I play defense. My dad always said, "Offense wins games, but defense wins championships." He taught me to play hard, that you don't have to be the best athlete on the team, that you don't have to be gifted–you just can't be scared of hard work or bumps and bruises with no reward, and that's what I do. Defense is dirty grimy work but when five girls on the floor do it, it's the most beautiful thing to watch.
What have you enjoyed about playing for Enosburg? I love the energy and the fact that everyone on the team has the same commitment as I do. I enjoy the connections with everyone I have created so far. I can't remember the last time I got a hug from someone on my team after a big win. It's a great feeling to feel wanted and that's just what Enosburg has done for me. I want to say a special thanks to Gary Geddes, Scott Goodhue, and Jason Robtoy for welcoming me into the team and allowing me to achieve all I have ever wanted in the game of basketball.
What qualities does this team have that have helped the team succeed as a whole this season? Overall, I think it's just the positive energy and hard work that has helped us succeed. We share the love of the game, and it's amazing when all of us on the floor have the same goals. Our dedication as shown in practice everyday is what makes us shine. We all want to go to the championship, and I think if we keep it up that's just where we will find ourselves.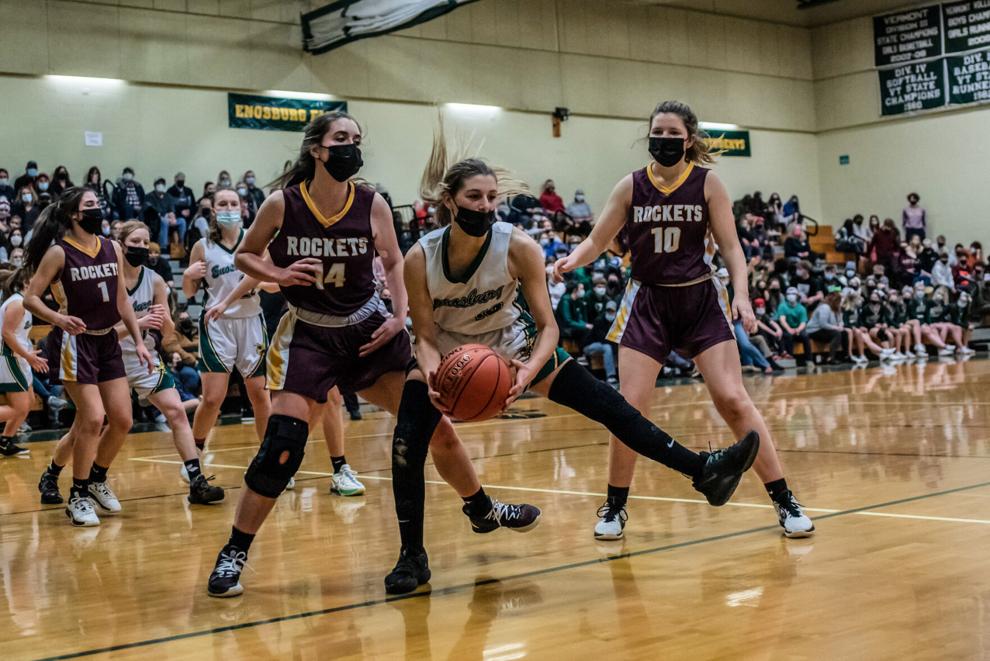 Enosburg Hornets girls varsity basketball coach Gary Geddes
The defensive intensity Pippa plays with has rubbed off on her teammates. The girls seem to be following her lead whether it's diving on the floor or not giving up on a play. Her transition into our program has been pretty smooth, and that doesn't surprise me with her work ethic and willingness to listen. I didn't know Pippa before she joined the team. I'm getting to know her both as a player and person, and she's learning about me, and what I expect. She's very coachable and a pleasure to have on the team. I believe that with each game she's building more chemistry with her teammates.