ENOSBURG/FLORIDA — "As a kid, I grew up playing baseball very early; we were on our own in those days. I used to follow baseball; I was very involved," said Abe Brown.
Brown was born almost 103 years ago, and he may be the oldest living baseball player from Enosburg--possibly the oldest living baseball player in Franklin County.
"I played high school baseball for Enosburg; I loved baseball and wanted to continue with it, but I grew up in the Great Depression and worked with my father."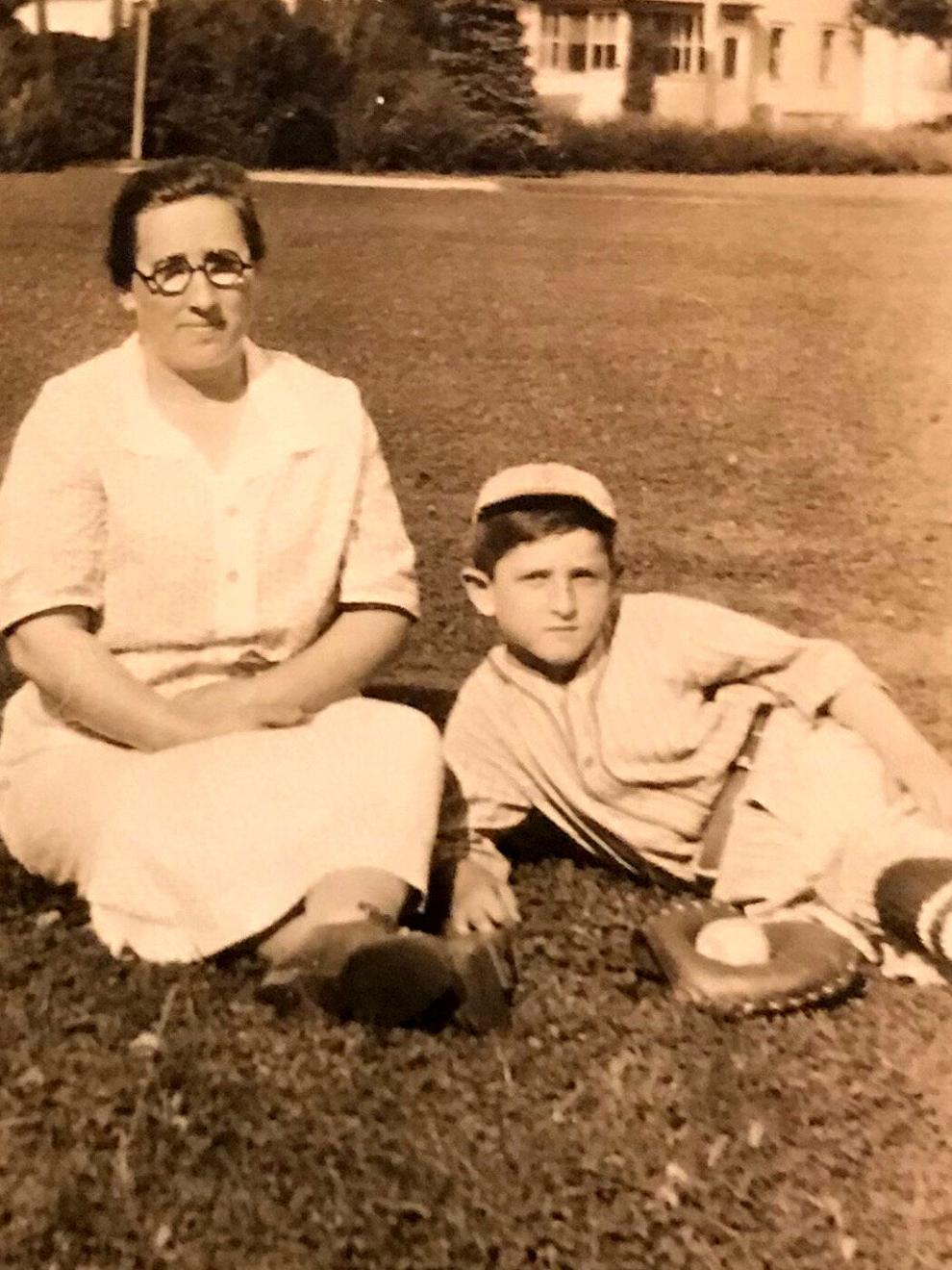 Brown grew up when Enosburg kids had hometown heroes to follow. "We had a few heroes--Larry Gardener and a couple of other guys who played in the minors. Gardener played for UVM and then played for the Red Sox. In the 1913 World Series, he hit the winning run in to beat the Giants. My mom told me about the welcome they had for him with the one or two cars in town.
"The town was following that 1913 World Series locally. People were hanging around the railroad station getting reports from the telegraph all the time.
"Larry Gardiner also played for Cleveland. He eventually came back and coached at UVM for many years and was also the athletic director."
What was it like playing baseball in Enosburg in the 1920s and 30s? "There was a big recreational field where the elementary school is now located. The brick building of the high school held all 12 grades. I was on school street and lived across the road. Some kids walked over a mile every morning in the winter to get to school; that's the way life was.
"We used to tape our baseballs when the seams got broken. I started school in 1924, and we ran into the Great Depression, so a penny was a penny."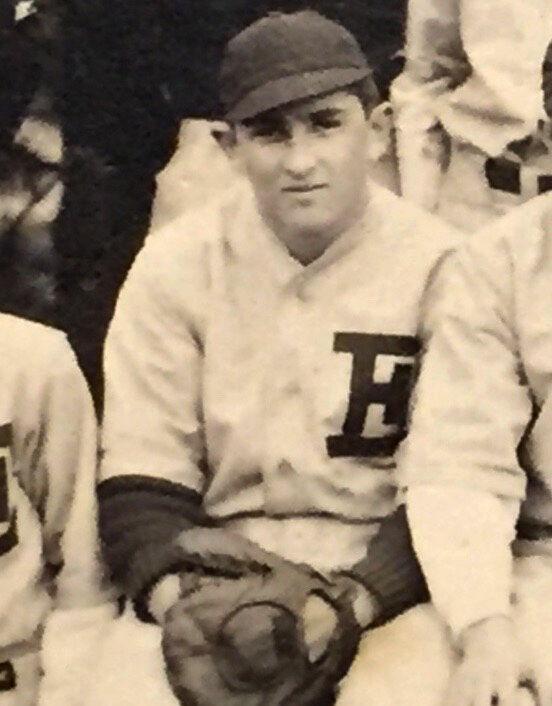 What did your high school baseball season look like? "Baseball was the only high school sport in those days. Richford was our number one competitor, and Franklin, Highgate, Swanton, St. Albans, and Brigham Academy all had teams.
"The big baseball game was the alumni game. The good players came back and played, even Larry Gardener and Dutch LaFountain, who played in the minors.
"Dutch LaFountain became coach of our baseball team, and Larry Gardiner came back and started the Enosburg Garage, now Champlain Chevrolet. He sold the Willis Knight (deluxe), the Whippet (a small car), and the Overlander--a sports vehicle that could have the top down and had a back seat!"
What did you enjoy about following the game as a kid? "Baseball was the most exciting thing in my life. I used to follow Major League Baseball through the Boston Post. It would come on railway express every evening.
"Babe Ruth was in his prime in those days, but I got to be a Yankees fan, and I still am. Those were the years of Lou Gherig, Red Ruffing, and Vernon Louls 'Lefty' Gomez. They were the greatest team."
How did radio bring the game to life? "I was born in 1918, and about four or five years later, our neighbor on School Street asked me if I wanted to hear a radio. We had to have earphones at the time, and the radio wasn't really good yet.
"In Enosburg, which was my domain, maybe by 1926 or 27, radio was pretty good. In those days, people had a receiver and had to put up their own antennas. It wasn't very available. By the time I was in school, you could get a radio, but we didn't have one. We got our first radio in the 1930s."
Brown loved his newspapers. "I learned to read and use newspapers very young; I'm a newspaperman. If the Yankees played, I'd wait until the paper came to read about the game.
"We got two mail deliveries from the railway each day at the Post Office. You'd go at 6 am, and there'd be all kinds of people waiting for the mail. They stayed open late to accommodate the night mail. It was surprising how efficient the rail was."
Movies and television left a big impression on Brown: "Enosburg had a moviehouse that played two movies every night; my earliest hero was Tom Mix, a cowboy.
Brown watched his first televised baseball game in Enosburg in the 1950s; New York had television broadcasts in the 40s.
"That was the first time I had seen any baseball. It was exciting to watch the games, and we could finally watch the World Series. It was a whirlwind; people were buying television by the hundreds!"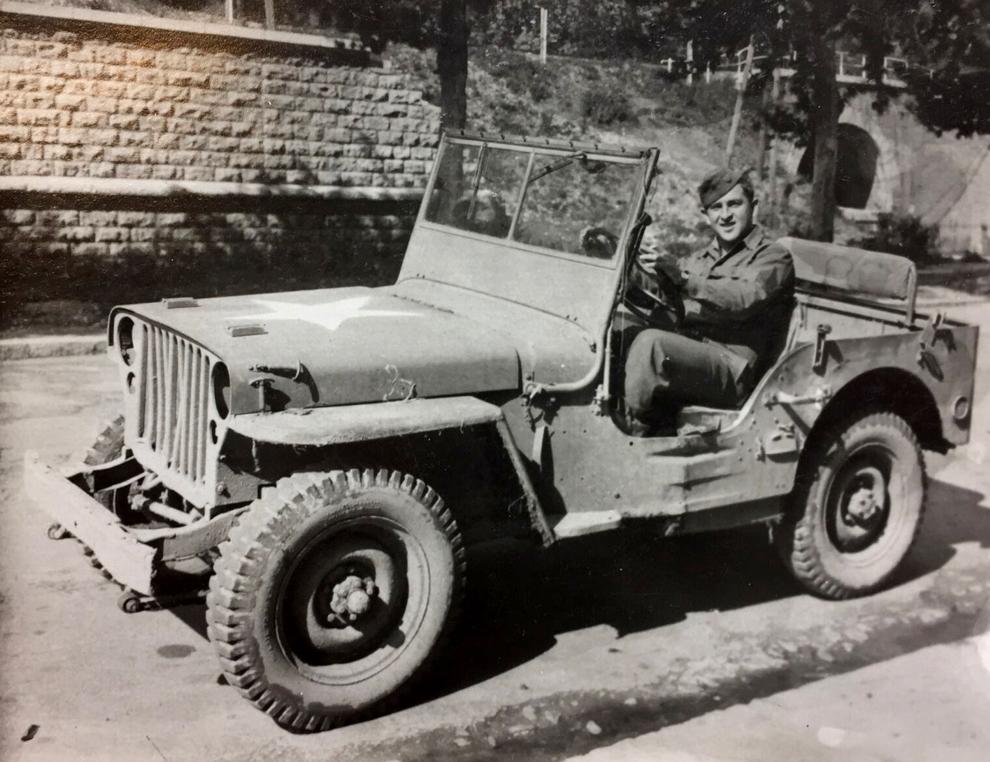 Softball proved to be the game for Brown during his 33 months of service in WWII. "I was 23, and I was an early draftee. I went in in June of 41. Six months later, the Japanese attacked Pearl Harbor. I went overseas in '42 for the invasion of North Africa in Morocco (that was under the control of the Germans), and I got back home in July of '45.
"We played softball in the army in WWII when we had time to play. We used to have very competitive softball matches; it became pretty big time.
"We'd practice baseball--hit a few, but there wasn't much time for sports. The Red Cross had a lot of equipment for everybody, and just about every place had a recreation field."
Brown had an eye for business. "I was always in the tire business. When I got out of the army, my mother and I had a little business selling tires and petroleum. That became A. Brown Auto and Home Stores and spread throughout Vermont. After selling that company, I built Brownway in Enosburg."
Brown and his wife of 73 years have a few keys to a long life: "I've led a happy and full life; staying healthy and being very active is good and good food is very important. I'm a vegetable lover, and I like a drink, but we've cut down to a cocktail every other day."